The public is calling the government out.
The Korean Ministry of Defense previously announced that they would be holding a poll to help decide on the issue of BTS's potential military service exemption. As all South Korean males are required to serve their time before they turn 30 years old, BTS's oldest member, Jin, would need to enlist before the year is out. Jin turns 30 this year internationally.
Some classical musical artists or athletes are granted exemption should they bring glory and fame to South Korea. In that vein, it has also been widely recognized that BTS has done much for South Korea's soft power. Although they do not fall into either category for exemption, their contributions have brought about the debate as to whether or not the government should grant them exemption.
In response to this, Defense Minister Lee Jong Sub, announced on August 31, 2022, that they had set a deadline and ordered a quick opinion poll on the matter. However, on September 1, 2022, it was reported in Korean media that they would not be carrying out the opinion poll in the end.
The Ministry of Defense made a statement to announce that they will not be pushing forth with the poll. They emphasized that the original motivation behind the poll was not to use it as a deciding tool, but to check on how the public felt about the matter.
Thanks to their wishy-washy plans, the government is now facing criticism from the public and BTS fans.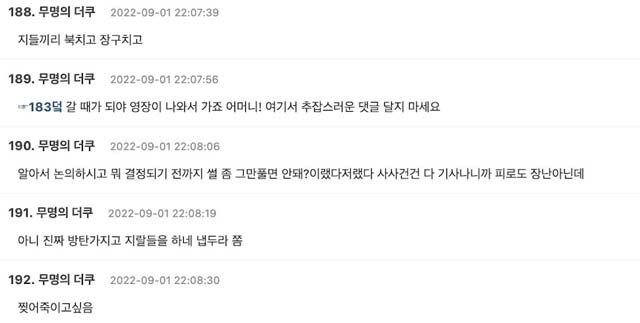 "They're creating a fuss all by themselves."
"Can't they just discuss it by themselves and stop blabbering until they decide on something? It's so tiresome because they're so wishy-washy and all of these makes it into an article."
"No but why are they fussing about while holding onto BTS? Leave them alone."
"I want to kill them."
The public is highly frustrated at the government's way of handling the matter. With every statement made by the Ministry of Defense on the matter, the issue only gets dragged out further.