Recently, controversies related to BTS's enlistment have become hot topics on SNS. That's because next year Jin – the oldest member of BTS has reached the age to perform military service according to the regulations of the kσrєαn government.
The situation was also mentioned in a news report by KBS World, and some officials have hinted at the possibility of replacing enlistment with another service.
The BTS members are currently taking the second longest vacation of their careers with their families and are also implementing the kσrєαn government's regulation of 10-day self-isolation for people returning from abroad. It is known that BTS is in the process of preparing for a new album and plans to next year's career.
This also means that BTS will continue to work with 7 members in 2022 even though Jin has reached the age of enlistment.
This is possible because all the members of BTS have applied for a postponement of enlistment until the age of 30. This is part of the amendment pa̾s̾sed last year, allowing artists with a huge dedication to kσrєαn culture and fame to defer their military service until the age of 30.
According to Big Hit's announcement about next year's activities of BTS, this seems to have been approved. ARMY and Jin and BTS will spend another year with wonderful moments together.
Besides, the National Defense Commission of kσrєα is currently discussing the exemption from military service for kσrєαn artists who have made great contributions to the country and culture, especially in the case of BTS.
However, there is much controversy about whether or not to exempt or replace military service with other public service among officials. Therefore, although the discussion has taken place twice, the amendment of military excemption has not been reached the agreement.
According to KBS World News Today reported, Democratic congressman Noh Woong Rae commented that military service is compulsory for all kσrєαn men to fulfill the sacred duty of defending the nation.
However, not everyone has to take up a яιfℓє to be considered for military service. This means that Jin can perform substitutive military service as public services or in another form but is not required to enlist.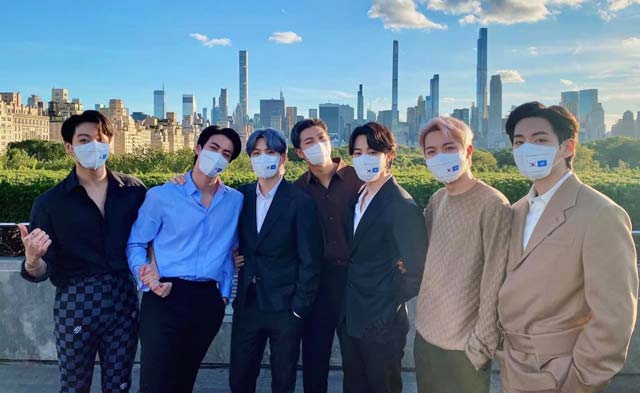 'Even so, so far there has been no official decision from the kσrєα National Defense Commission. Whether or not BTS will receive military excemption or subtitution still depends on many factors and even related to the GRAMMYs awards to be held next year.
But after all, as Jin said: "[Military service] is an important duty for our country. So I feel that I will try to work as hard as I can and do the most I can until I am called", we should support all Jin's choice in particular and BTS's in general.
Check the video below to watch the news report about this:
Is it true that Jin hyung will soon be enlisting in your military service.This makes me sad .l want to know directly from Kin hyung😭😭 pic.twitter.com/nqw8FejHpo

— JimJungkook (@ManurungTogy) December 10, 2021