The post gained a lot of attention for revealing V's true personality!
Even though BTS's V is part of one of the biggest groups in the world, it seems like those who interact with the idol are never short of praise after meeting him. Whether it's during schedules or privately, BTS is always gaining praise for their personalities.
Recently, a netizen who was on the same flight as V shared her experience and cemented the idol's personality.
On November 15, BTS's V surprised fans when he arrived at Incheon airport for an overseas schedule.
Although it was an unexpected surprise for the media and fans, V shined with his visuals and personality and was pretty much dressed like a true rockstar on his way to Paris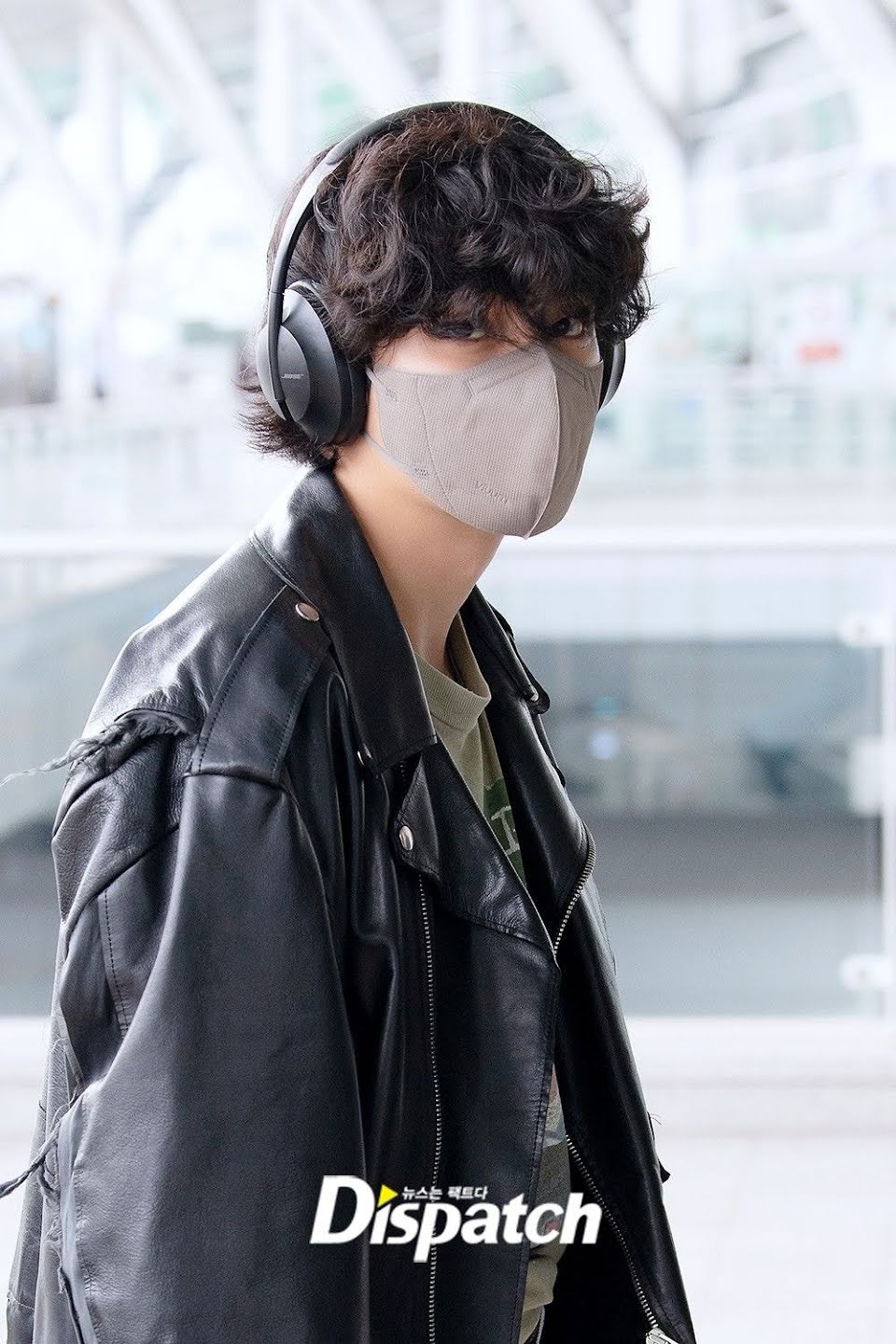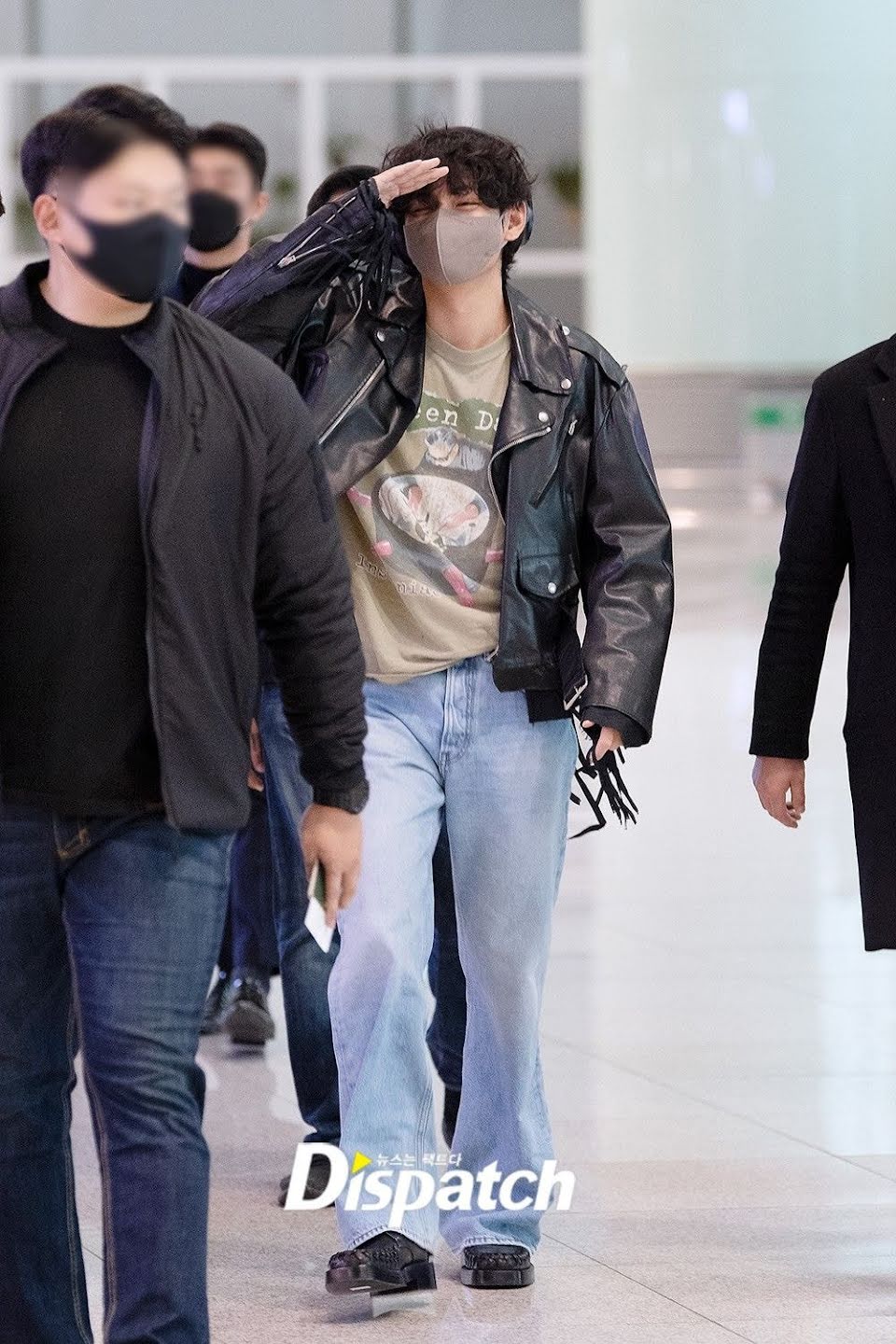 Even with his actions when interacting with reporters, V went from a runway model to someone who was praised for his personality.
A recent post on theqoo from a Korean couple has gained the attention of fans. On the forum, an Instagram post was shared by a couple who had met V while at the airport.
In the first post, the netizens shared a blurred image of what seemed to be BTS's V with the caption, "Guess who I saw today? In the seat in front of me… gasp."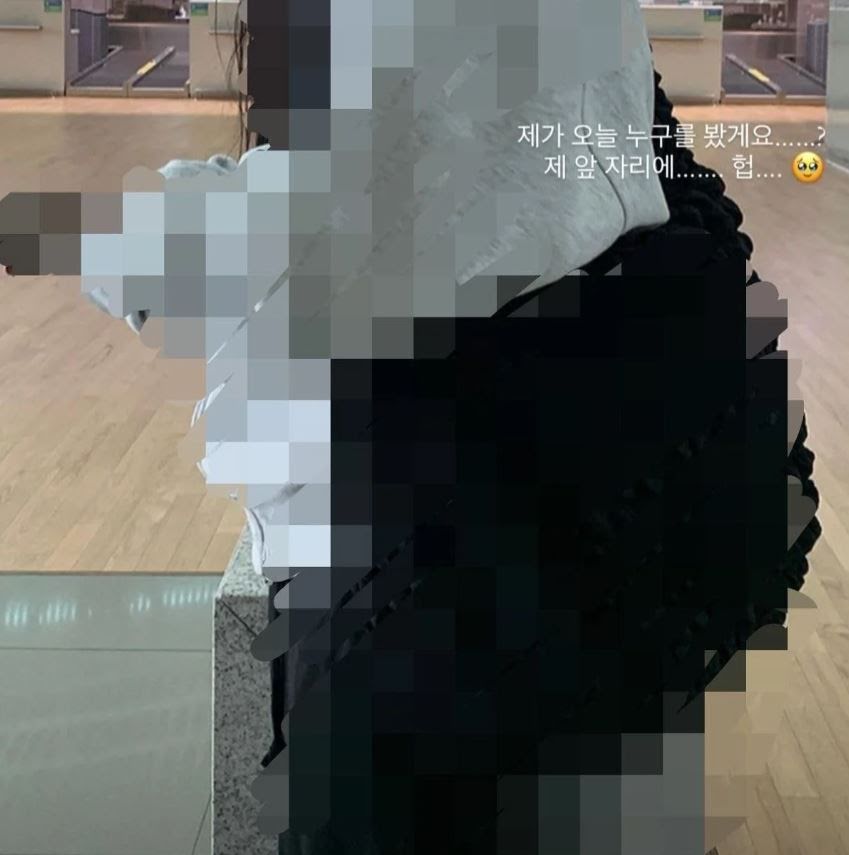 In another post that seemed to be on the plane, the netizens shared their experiences of being with V and the fact that they were actually seated behind the idol. As expected, they had nothing but praise for the idol. The woman even explained that her husband didn't care for visuals, but even he was shocked.
What are the chances of being able to reach Paris with V in the seat in front of you? My heart was fluttering throughout the 14 hours flight… I was so surprised at his amazingly [good] manners and once more at his real life visuals… Even my husband, who rarely takes interest celebs or in others said that V's proportions were really insane…
— OP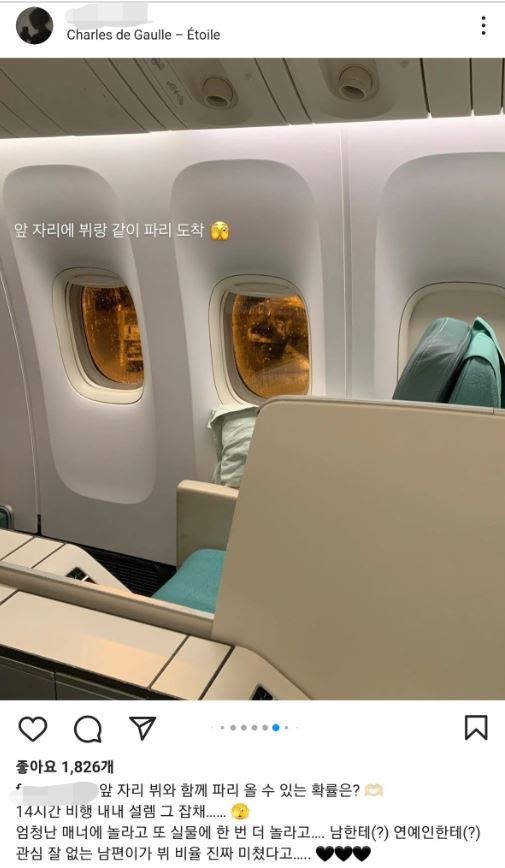 Yet, although many people loved hearing the anecdote about V, it was the images shared that some netizens had issues with. Whereas many praised the idol for his visuals and personality, others explained that although the images were blurred or far away, it was an invasion of privacy.
In particular, after arriving in Paris to crowds, despite fans not knowing his schedule, the quotes for the tweet were calling out those who had waited and were sharing clips.

The couple waited until V had safely landed before sharing the information. So, it seems like their intentions were just to share the positives of their interactions with V. As expected, no matter where the idol is or what he is doing, V always makes a positive impression.
You can read more about V's airport antics below.