Netizens think that this is a crude act of fishing, clearly aimed at attacking BTS.
Recently, MBC has pre-revealed a part of next week's episode of PD Note – a famous investigative journalism program – titled "BTS and the controversy about military immunity".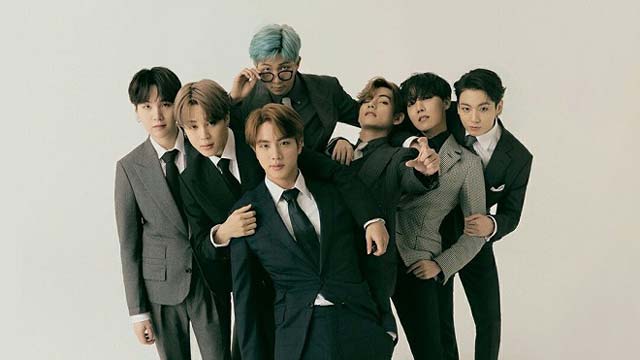 In the 35-second teaser, MBC highlights BTS's success. Comments can be heard: "Receiving global acclaim with Korean songs. Does Korea have any other opportunities like that?"
Next is the question: "Son Heung Min is okay but not BTS?"
One analyst commented: "It is discriminatory against popular culture" while another said: "Can give them the presidential honor. But military exemptions? Never".
Finally, one veteran commented: "Even a single exemption makes the whole process unfair and unequal."
Immediately after the clip was released, many netizens expressed their anger and frustration with MBC's program:
– Extremely angry. This entire episode is clearly aimed at attacking BTS.
– Anyone with a brain knows this episode is only for viewing purposes. Taking advantage of the group's name, taking advantage of the fandom, taking advantage of sensitive topics to affect the country. It's evil.
– Ridiculous. ARMYs shouldn't watch! International ARMY, please don't give this episode any views.
– The most frustrating thing is that BTS members do not have the right to speak on this matter. They have no voice. There is no freedom here.
– ARMY is so tired of seeing BTS being turned into sacrificial lambs for a problem that should have been solved long ago. This is the story of many characters, not just BTS.
– Obviously, up to this point, even if the law is changed, it will not take effect for BTS. So, there's no point in bringing out the boys' names.
– BTS themselves made it clear that they don't need military exemptions. End of story!
In June 2021, a new military service law was enacted, allowing singers of popular culture and arts activities to receive prestigious cultural medals to defer service until the age of 30. BTS, because they received the Presidential Medal of Culture in 2018, belongs to this priority object. However, the eldest Jin, born in 1992, can only postpone the service until December 31, 2022.