BTS x BTR?
American boy band Big Time Rush recently expressed an interest in collaborating with K-Pop group BTS. Netizens have mixed feelings about it, though.
Formed in 2009, Big Time Rush (also known as BTR) is known for their Nickelodeon television series of the same name, Big Time Rush. The group is comprised of four members: Kendall Schmidt, James Maslow, Logan Henderson, and Carlos PenaVega (also known as Carlos Pena Jr.) Currently, the group is under Columbia Records.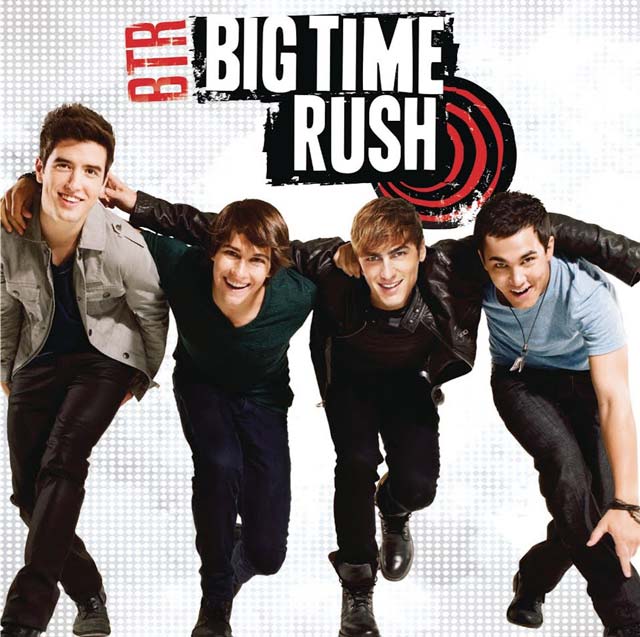 Big Time Rush recently performed on the Daytime Stage at the iHeartRadio Music Festival at AREA15 in Las Vegas, Nevada.
ily @bigtimerush ♥️🥰 #iHeartFestival2022 pic.twitter.com/z7e5630qIr

— iHeartRadio (@iHeartRadio) September 25, 2022
When they were interviewed at the festival, they talked about potentially collaborating with BTS.
We actually talked about that today! We said it'd be fun to do something with BTS.
— Kendall Schmidt
3/4 members talked about the similarities of the group's names, as Big Time Rush frequently goes by BTR. They pointed out how having their names together would make exceptionally nice cover art.
Logan Henderson: Doesn't that look nice? BTR x BTS…
Kendall Schmidt: We're only one letter away!
Logan Henderson: Right?
Kendall Schmidt: We're so close!
James Maslow: It's a nice single art.
Kendall Schmidt: You know, they say six degrees of separation? Only one letter of separation!
Many netizens were excited about the possibility as some had grown up as fans of Big Time Rush and grown into fans of BTS. So, the thought of them together was awesome.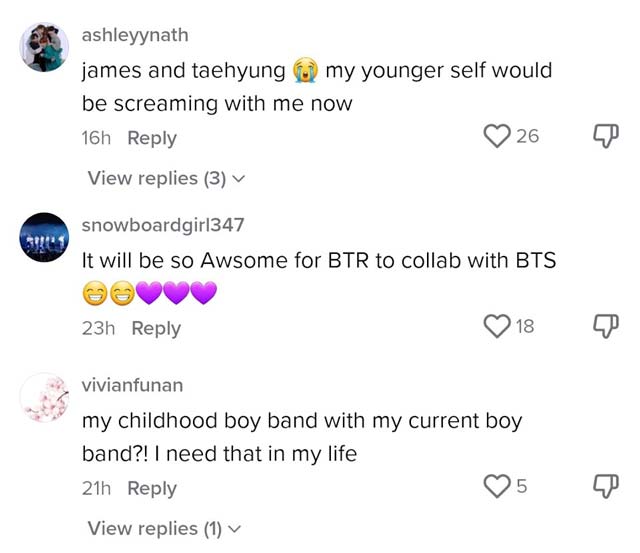 Yet, netizens recognized how Carlos remained silent while all the other members talked about BTS. Some straight-up discouraged the collaboration citing him as the reason.
Previously, Carlos was under fire for low-key dissing BTS during an Instagram Live. On the other hand, his fellow members all expressed that they were fans.
These nerds?? What???

James: Did you know, Big Time Rush (4) + Jonas Bros (3) = BTS (7), it's basic math
Kendall: *starts singing Dynamite*
Logan: Butter's great
Carlos: That was them?? WOAW pic.twitter.com/QMeIhrwhGH

— Cas 🐀 (@aseocheviix) August 15, 2021
Still, a lot of ARMYs welcome the collaboration with open arms… as long as it's only with Logan Henderson, Kendall Schmidt, and James Maslow.