Hey Siri, play "MIC Drop" by BTS 🎵 🎶
If you tuned in for the 2021 American Music Awards (AMAs), you probably saw BTS turning the entire show into their own personal BTS party.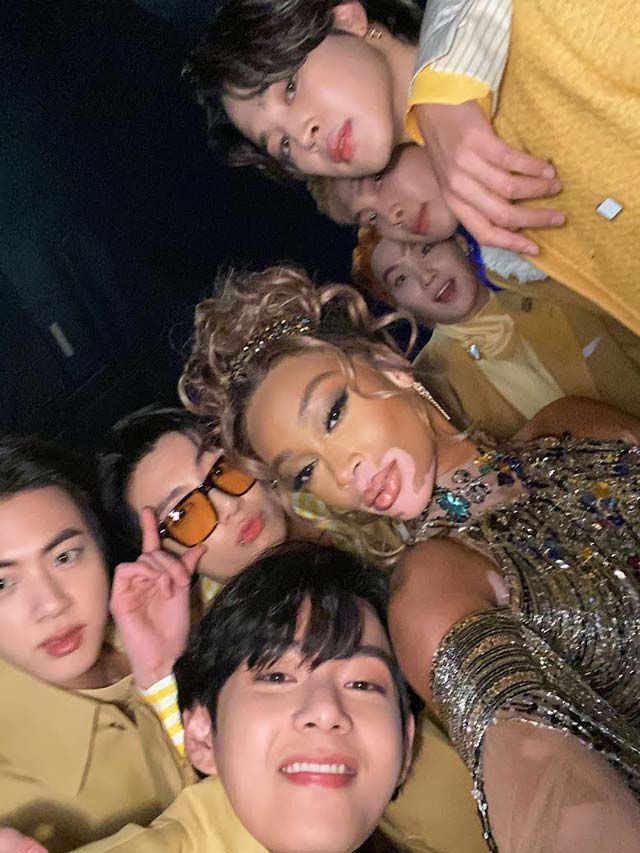 Who wouldn't want to see what the Grammy nominated 7 member boy band from South Korea is like in person?
As fashionable as ever, BTS is constantly dressing to impress in coordinated fits that have netizens and ARMYs gushing over what they're wearing. They turned Incheon International Airport into a mini fashion show the day they left for Los Angeles with their airport fashion!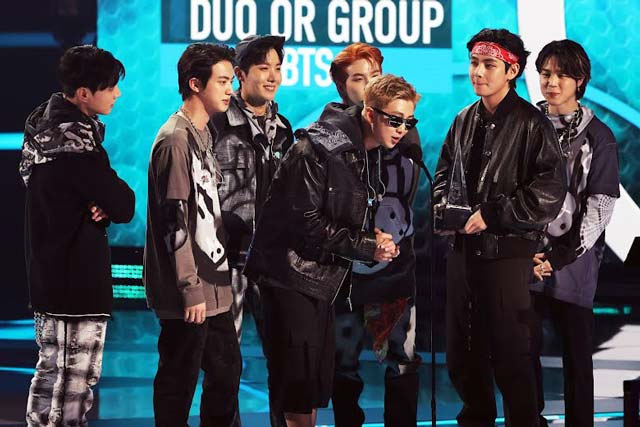 For the "My Universe" performance with Coldplay and their Favorite Pop Duo or Group Award acceptance, BTS wore pieces from the Givenchy Spring 2022 collection designed by Matthew M. Williams.
V is wearing a monochromatic outfit comprised of a black all leather varsity jacket, black tshirt, and black pants that's offset by the red bandana he's wearing around his head. It's not news that V has always been a fan of headbands, he's worn the accessory countless times in the past.
But ARMY couldn't help but to compare the look from the 2021 AMAs to his "MIC Drop" era visuals where he really took the accessory to new limits!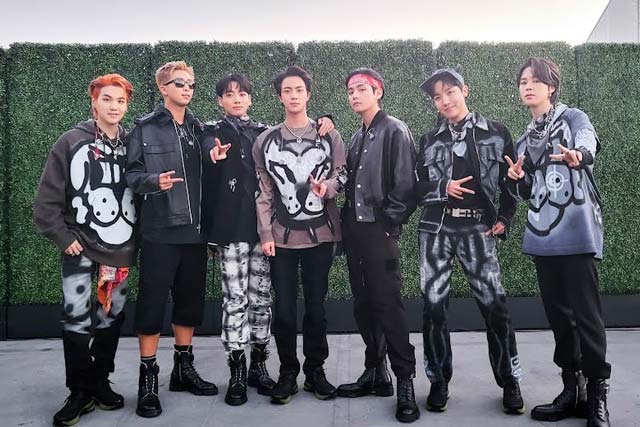 It's clear ARMYs were fans of V's bandana era as they were so excited to see him sporting a headband for the awards.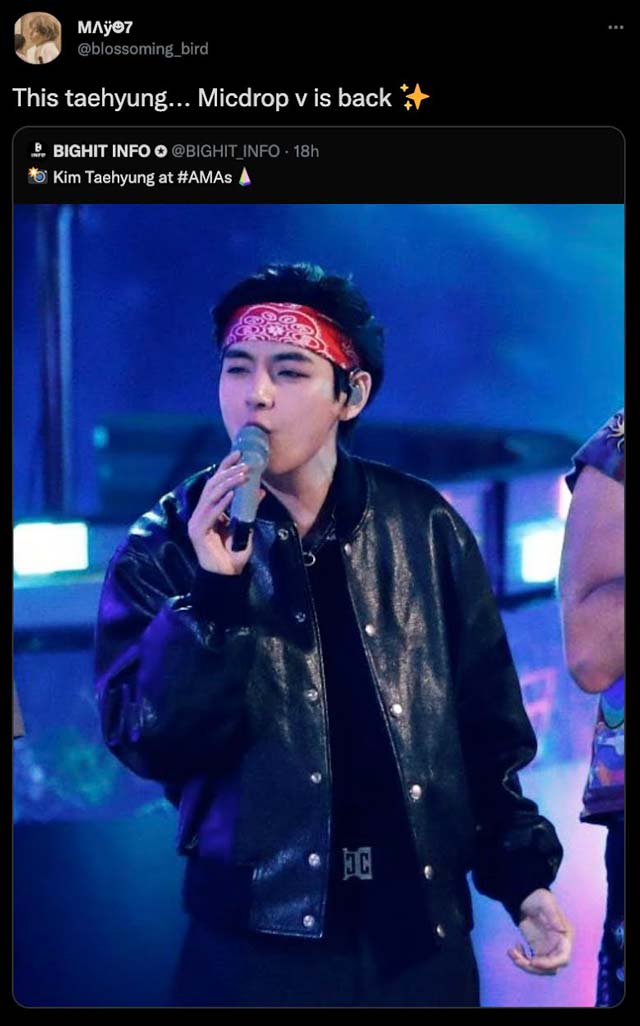 Whether you're #TeamHeadband or not, you can't argue with facts. And the fact is that V looks really good in one. What was your favorite look from this year's AMAs??