ARMYs can definitely recognize some of these pets! In animation, they look even cuter!
In BTS's upcoming game In The SEOM, the members designed puppies that will accompany them. According to ARMY's survey, cats have the majority of support.
Let's see what BTS actually chooses:
1. RM
Truth or Fantasy: Real
Animals: Puppies
Pet name: Moni
Characteristics: Pure but strong, cute, white, just loves to eat. Likes to lie down.
Pet turtle name: Bokboki
Other comments/recommendations: Expressive Bokboki, Rice Cake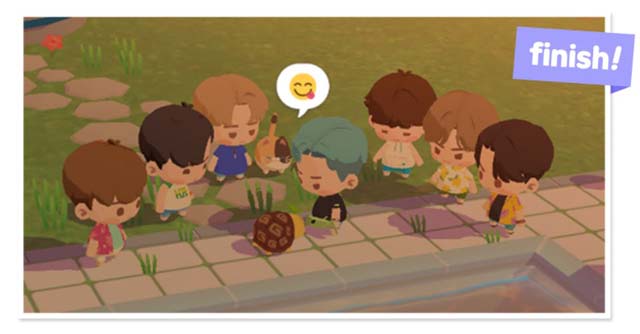 2. Jin
Real or virtual: Fantasy
Animals: Tiger, Whale
Pet name: Tiger is Horengi, whale is KORE
Features: Adorable, can be ridden
Other Comments/Suggestions: I want KORE's image to change a bit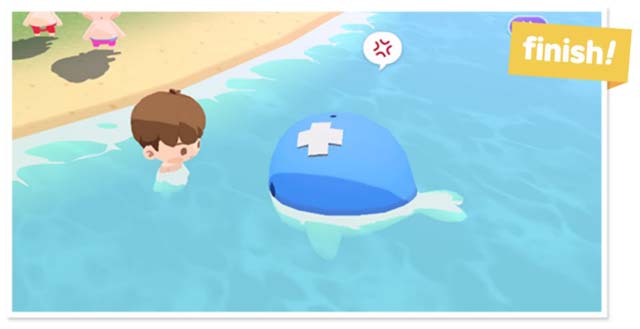 3. Suga
Real or virtual: Fantasy
Animal: Cat
Pet Name: Nyang
Features: White cat
Other Comments/Recommendations: Change the name to Nyang Nyang
4. J-Hope
Real or virtual: Fantasy
Animal: Squirrel
Pet Name: Mr. Torido
Features: A squirrel from Atlanta, wearing fake stones around his neck
Other Comments/Recommendations: Never cry, speak in a foreign language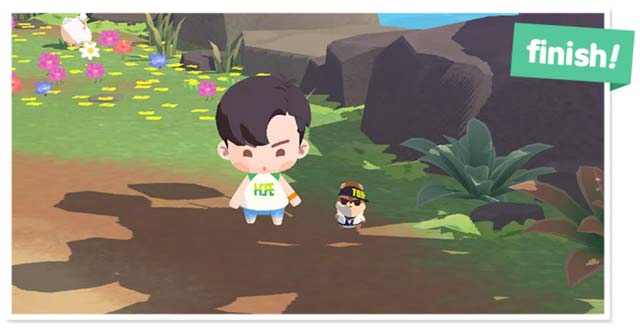 5. Jimin
Real or virtual: Fantasy
Animal: Cat
Pet name: Kang Yang
Traits: Quiet, upright and not much aegyo
Other Comments/Recommendations: Get a little thinner, cry like a kitten
6. DRAW
Truth or Fantasy: Real
Animals: Puppies
Pet name: Tan
Features: Can be played alone
Other Comments/Recommendations: Black Pomeranian, Small and Hairy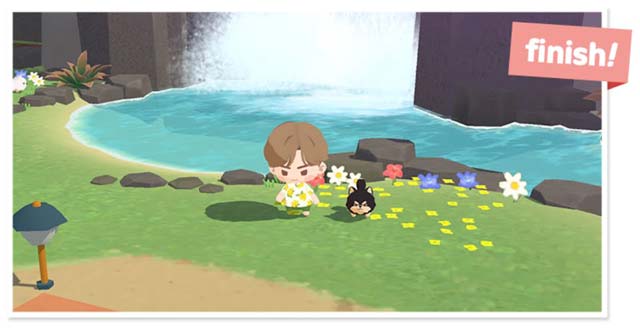 7. Jungkook
Truth or Fantasy: Real
Animals: Puppies
Pet Name: Cloudy
Features: Cute but fierce
Other Comments/Suggestions: Don't hold back