Two weeks ago, Blackpink went to New York City (USA) to perform at the MTV VMA 2022. The global K-pop girl group boarded the plane on August 25 and greeted fans at the stadium. Incheon international flight (Korea).
Coincidentally, BTS' V was also seen at Incheon International Airport 1 day before Blackpink and also arrived in New York. At the time, many people didn't know the reason V came to the "city that never sleeps", but it was later revealed that it was for his Vogue photo shoot .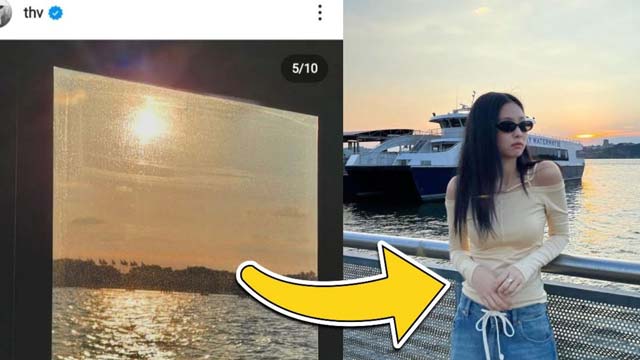 Recently, both V and Jennie shared photos from their trip in the US. However, a few of them have caught the attention of fans.
Many people have speculated that V and Jennie went on a private date outside of Korea so they could comfortably walk the streets together.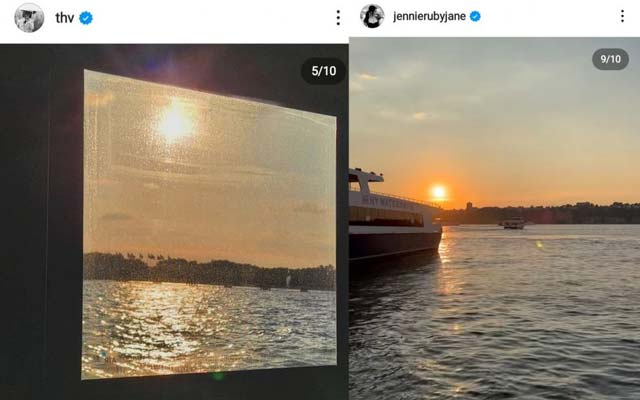 Both artists have posted some stunning shots at sunset over a body of water, which some believe were taken at a ferry terminal near Liberty National Golf Course.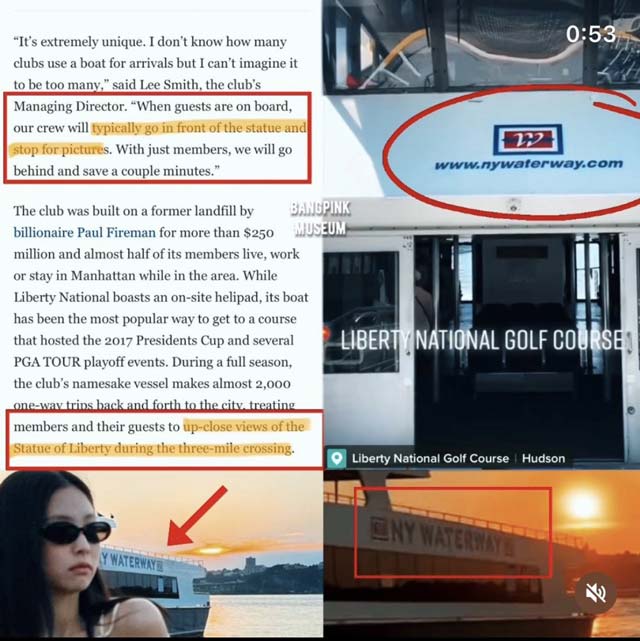 Along with these photos, both are seen in the same building in the heart of Manhattan, New York.
Along with all the previous "evidence", many people think that these photos are further proving that V and Jennie are dating.
Netizens commented, "Now they are posting lovestagram publicly", "I really feel like they both want to go public with their relationship but their agency is preventing it", " They were on the ferry and wearing the same hat? That leaked picture of Jennie and Rosé?", "Many people are denying this, but what will they say when the two idols admit to their relationship?", "Looks like V really doesn't want to hide his relationship and wants to tell the world that his girlfriend is Jennie haha"…