Whenever there is an opportunity, ARMYs around the world show their strong support for BTS' youngest Jungkook.
Jungkook always receives great love and support from fans around the world on all occasions, and so is at 
BTS Permission To Dance On Stage Seoul
 .
This time, ARMYs around the world have poured their energy into Seoul for huge projects.
The whole Soul seemed to light up with Jungkook's face on every street as projects ranged from custom buses, countless LED screens, banners, posters and advertisements.
Jungkook fan club in Korea, @JJK_Supporters, prepared a series of buses with Jungkook stickers to support the concert. In addition to Jungkook's name and photo, the bus also featured his first solo song " Stay Alive ". These vehicles run on routes around Jamsil Stadium from March 10-13. From 14-15, it can be seen in areas around Yongsan-gu, Seoul.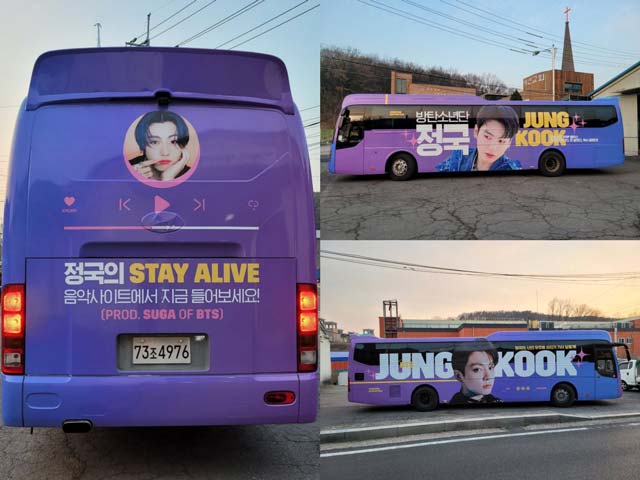 Many ARMYs ran to take pictures with the bus with Jungkook's picture. Many media also covered the above image.
Tennis coach Gyunpro, who taught BTS on an episode of Run BTS, also shared a photo of Jungkook's bus on Instagram with the caption "JK bus".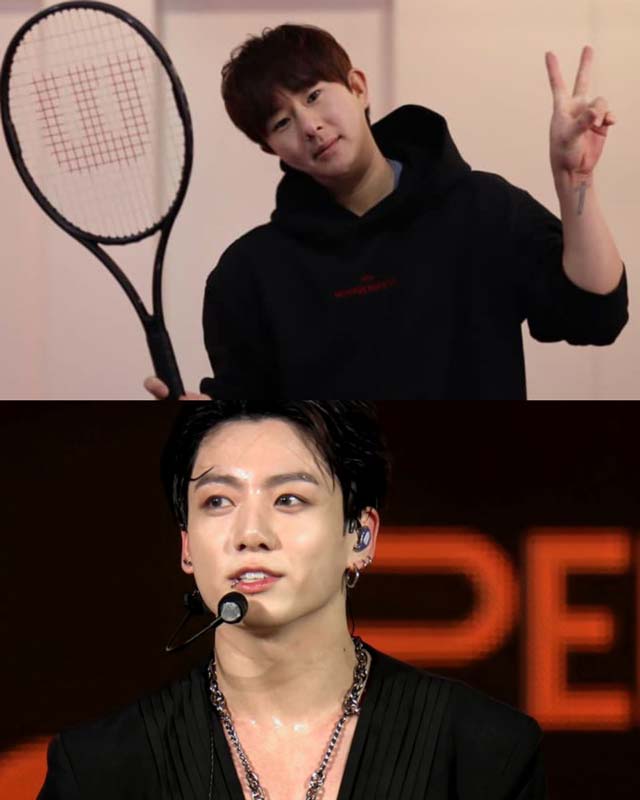 The fan club in China, @Jungkook_China, has never let the world down with their mega mega projects. This time, they dominated the three sides of the concert venue and covered the entire area with the "Jungkook wave".
A total of four projects supported Jungkook this time from the mainland. The first is banners all over the main stadium sides.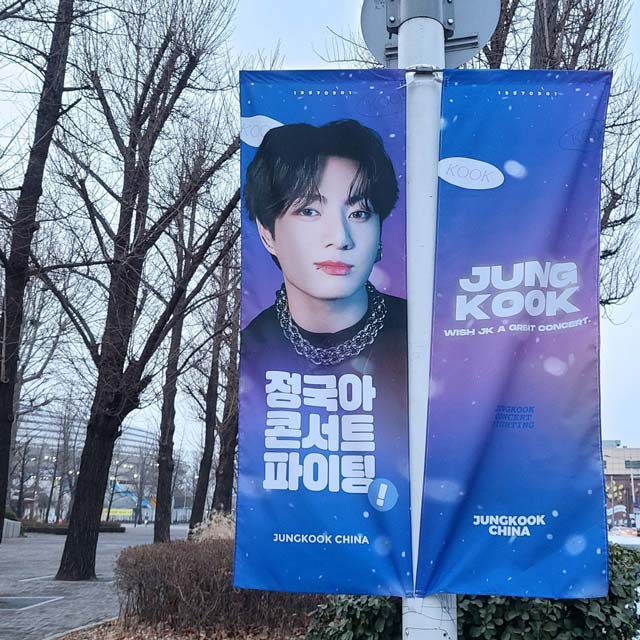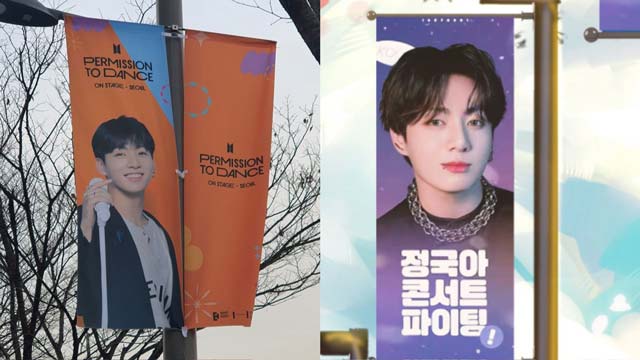 Second and third are many LED lights and promotional videos located at Jamsil main stadium from 1-31/3. The ad will air 180 times per day in 10 locations.
The last project is "Mobile LED Truck" with the words "Jungkook-ah concert fighting!" running around Jamsil Stadium from 9am to 6pm on March 10, 12 and 13.
ARMY is really excited about their team:
– Jungkook deserves all the love and support!
– Who doesn't know thinks Jungkook is campaigning for the presidency!
– Oh, I wish I could be in Seoul right now. Turning his head to all four sides, he saw that angel's face.
– ARMY is always top! Proud!
Jungkook must be so happy at the love ARMYs have for him!