Reporters always take every opportunity to talk to BTS.
At 2 pm on May 31 (US time), BTS was honored to be a guest at the White House in Washington, DC, the capital of the United States, in celebration of Asian American and Pacific Islander Heritage Month.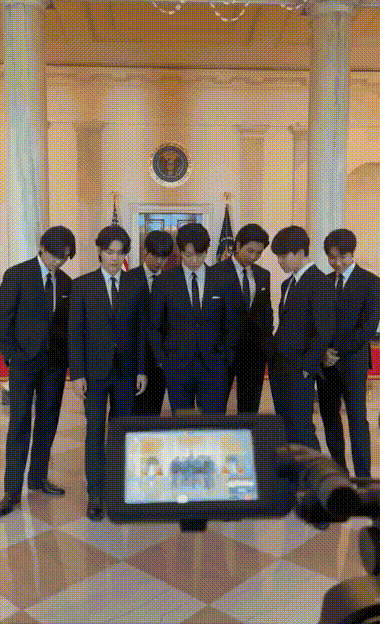 BTS at the White House
The world's most popular K-pop group gave a brief speech at a press conference chaired by Press Secretary Karine Jean-Pierre. Here, they mentioned diversity as well as the issue of discrimination against Asians.
"Thank you, Ms. Karine for your kind words. Hello, we are BTS and we are honored to be invited to the White House today to discuss the important issues of combating crime stemming from hate Asians, as well as the issue of Asian inclusion and diversity," said RM representing BTS.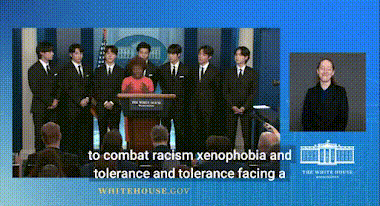 Immediately after BTS' speech, the members met with US President Joe Biden, to discuss racism, crimes against Asians, Asian inclusion and the importance of of diversity. The meeting took place at 3 p.m. on the same day in the Oval Office. In this exchange, the press is not invited to attend.