People who say this must have not been online for many years!
Every ARMY knows Jungkook recently collaborated with American artist Charlie Puth on the song Left and Right , released on June 24.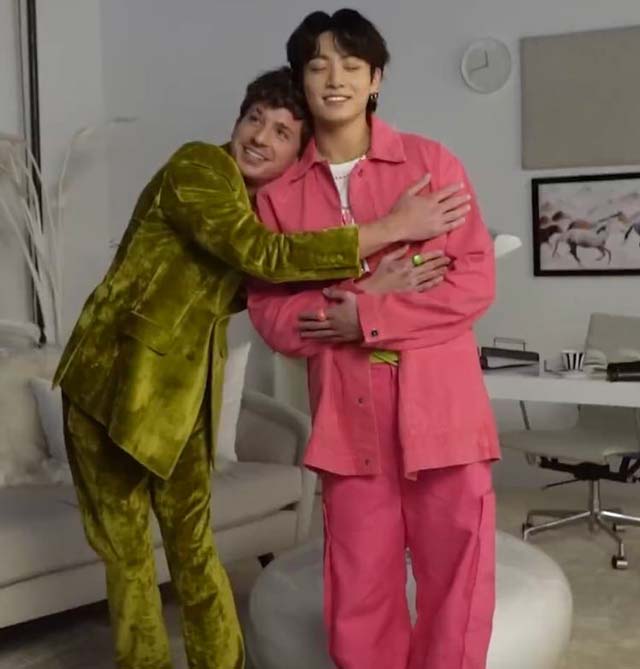 As a result of the combination of two talented singers, the song broke many records and ranked high on many music charts, including Billboard Global 200 and Billboard Global Excl. US.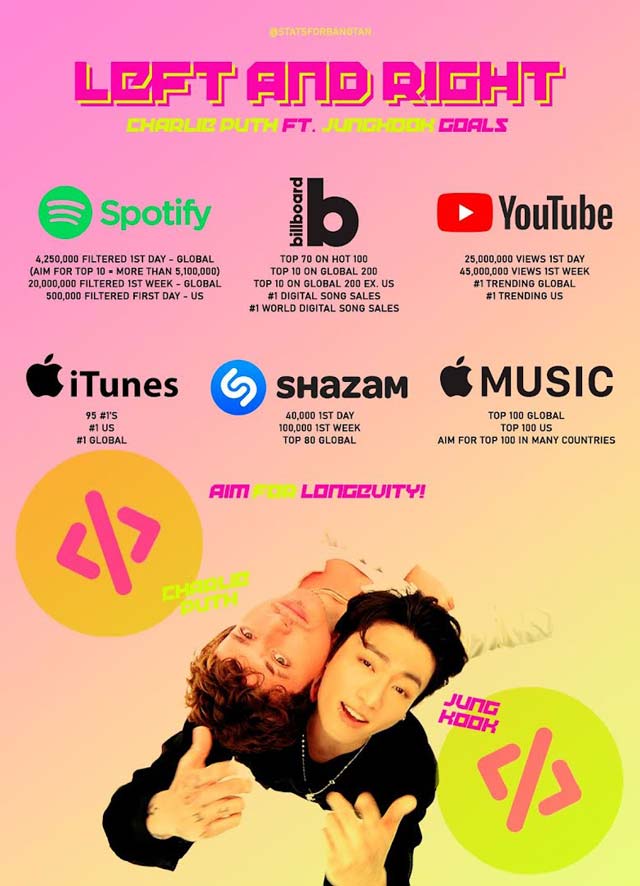 Recently, Twitter account @chartdata updated the status of the song on the Billboard Hot 100, showing that it is still performing impressively even though it has been released for more than a month!
However, not all comments are kind. One user wrote "Puth carries the hunchback", implying that Jungkook did not contribute anything to the song but only "sucked fame". Although it was just a random comment, Charlie Puth saw it and didn't let it go. In response, Puth wrote: "Team effort."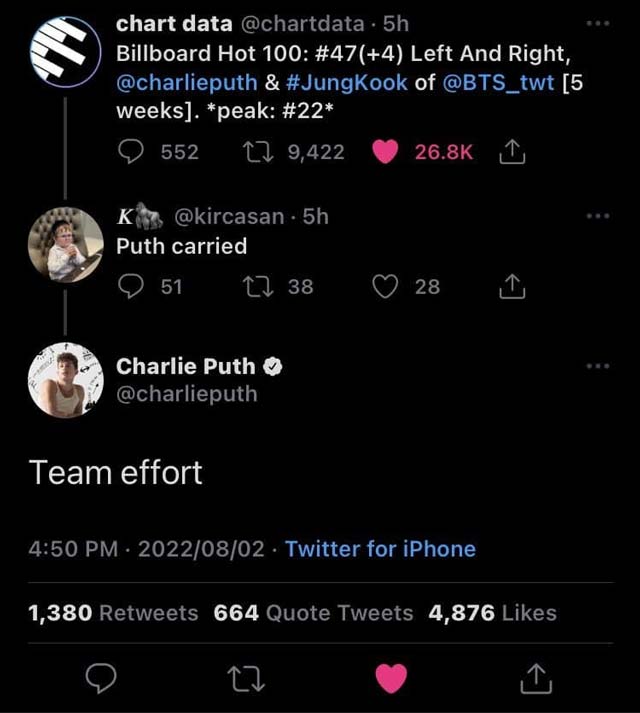 Netizens praised Puth's actions:
– You can see how much Charlie cares about Jungkook through this.
– It's a joke to say Jungkook has no impact. This person must have not been online for 5, 7 years.
– You two love each other in the MV and protect each other like this in real life! Please have more collaboration!
before commenting!