One of the hottest topics in 2022 is BTS's friendship tattoos.
Since the beginning of the year, the members have gradually revealed their lovely "7" tattoos on social networks.
However, the guy who made ARMYs wait and wonder, it was none other than Suga…
The whole conversation started after V was the first member to talk about the group's plans to get matching tattoos while responding to a fan on Weverse.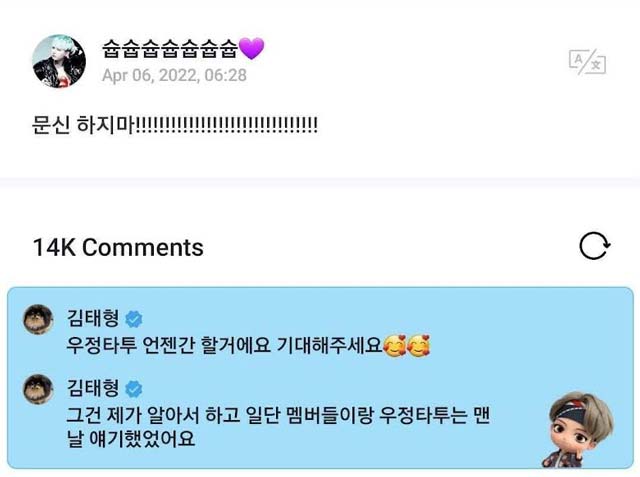 ARMY: Don't tattoo!!!!!!!!!!
V: It's something I will decide for myself, me and the members always talk about getting tattoo of friendship. One day we will have a friendship tattoo. Looking forward to receiving that 🥰🥰
Since then, the 6 members have revealed to ARMYs (in very different ways) about their friendship tattoos.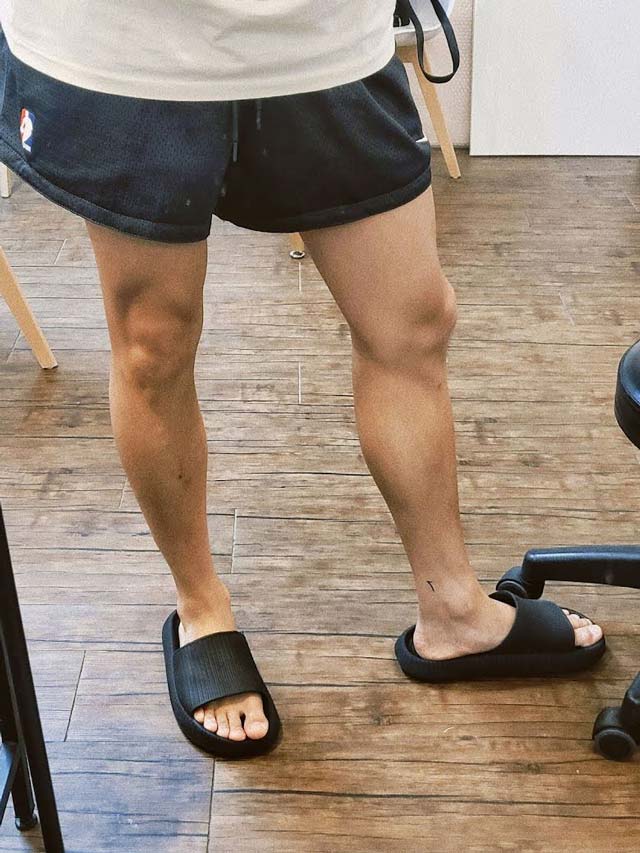 Suga was the only one who kept quiet but he came back again after claims from ARMYs that they knew where his tattoo was.
Recently, BTS released photos from their new Dalmajung photos.
All the members look great but special attention is paid to Suga, who looks ethereal against a gentle background and wears an elegant hanbok.
However, when some pictures were shared, keen-eyed netizens assumed they had seen something out of the ordinary.
At Suga's feet, many people saw a mark and immediately assumed that it could be Suga's friendship tattoo.
In particular, it seemed logical after a previous interview was brought back when Suga explained that if he had a tattoo, he would do it somewhere like on his foot where it can't be. see.
"If you are getting a tattoo, where and how do you want it?" Grazia asked .
Suga joked that he would get a tattoo on his toe. "I'm trying to minimize visibility," explains Suga. "But I don't know yet. I might change my mind and get a full back tattoo next year (laughs).
Even more recently, during a live broadcast, Suga revealed that he really only got tattoos because the rest of the members wanted to do it together.
Once again, BTS proves that they are always ready to interact with ARMYs and quell rumors.
Immediately after the tweet gained attention online, Suga decided to go to Weverse and personally address the rumors about his tattoo.
One ARMY was very direct when sharing a photo of what they thought was a tattoo.
As expected from Suga, he quickly quelled that rumor and said that "the tattoo is not there…".
Given that it's not Suga's tattoo (and he doesn't seem to be willing to share the location), someone explained that if it's not a tattoo, what is the mark that ARMYs have? are seeing?
However, it seems that Suga was also confused and added "I don't know what that is either…".
Hopefully it won't be long before Suga actually reveals his tattoo but he's always been one of the more discreet members.
Whether it's tomorrow or next week, ARMYs all over the world are waiting for the day Suga reveals his tattoo and it's sure to make the internet go crazy.