Billboard has announced the number of tickets sold, estimated revenue and record milestones achieved by BTS after 4 nights of concert 'PERMISSION TO DANCE ON STAGE – LA' in the US.
The city of Los Angeles in the US these days seems to be having a festival, and the factors that started that boom are none other than BTS . On December 2, BTS wrapped up their 4-day concert in the US titled 'BTS PERMISSION TO DANCE ON STAGE – LA' (abbreviated: PTD ON STAGE LA) at SoFi Stadium in Los Angeles. This concert begins on November 27 and 28, then continues on December 1 and 2.
This is BTS's first offline concert since the concert 'LOVE YOURSELF: SPEAK YOURSELF [THE FINAL]' in Seoul in 2019. Throughout the concert, BTS not only delivered performances that were pleasing to both the eyes and ears, but also to the audience.
More excitement with the appearance of special guests who have collaborated with the group such as Megan Thee Stallion (Butter remix), Halsey (Boy With Luv) and Chris Martin of Coldplay (My Universe).
Recently, Billboard has released detailed statistics about BTS's 4 'PTD ON STAGE LA' concerts, and the feeling of anyone who reads it will be amazed.
The reason is that because they know that BTS is having tremendous popularity, many people are still shocked to see the impressive numbers of tickets, sales and especially the fact that the group's entry has set a new milestone at Billboard Boxscore. in 10 years ago.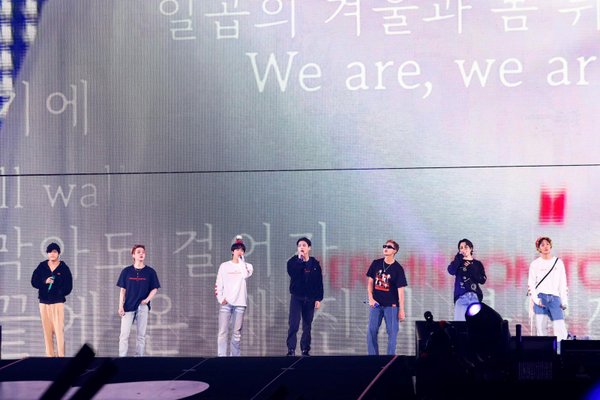 Number of viewers (Number of tickets sold)
Specifically, according to the announcement, BTS's 4 shows 'PTD ON STAGE LA' recorded 813,000 spectators (only those who bought legal tickets), including:
214,000 spectators watched 4 nights of live performances at SoFi (This stadium has a capacity of up to 100,000 people, but each BTS concert night is estimated to have only 50,000 seats due to the installation of large screens behind the stage. Tickets sold here are all sold out.)
18,000 spectators watched the 'Live Play in LA' event at the Youtube Theater near the SoFi yard.
581,000 spectators bought tickets to stream online on the last night of the concert.
Estimated revenue
BTS' concert 'PTD ON STAGE LA' is estimated to earn 33.3 million USD , excluding sales of goods and online stream tickets.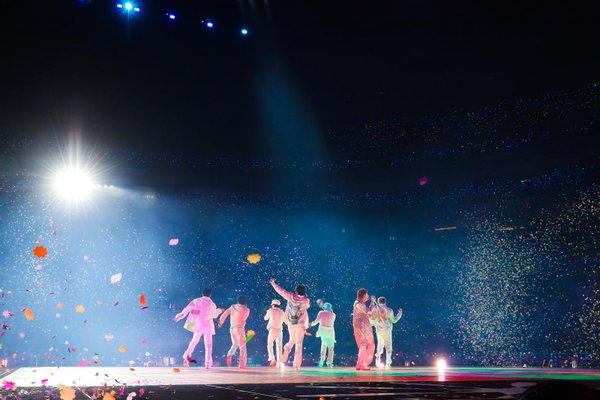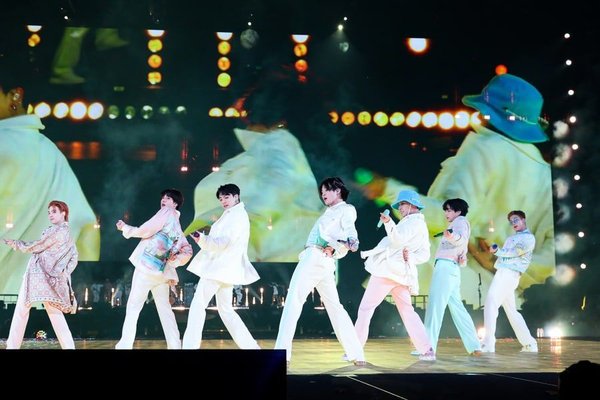 A series of new records and milestones were set
Sold-out tickets for all 4 shows at SoFi, this is the highest number of tickets sold in the history of this stadium.
It is the highest-grossing show at a single venue in the last 10 years globally (The last time someone did this was when Roger Waters kicked off nine shows in 2012 in Buenos Aires, Argentina). .
[ Note the concept of Boxscore: According to Billboard, Boxscore is generally defined as a report of all shows performed at a single venue during a given tour or during a leg of a tour. Totals are based on figures reported for the Billboard Charts and do not include festivals.]
Highest grossing Billboard Boxscore in California history, and 2nd highest in North America.
The 6th highest concert gross in global Billboard Boxscore history. Notably, the 5 artists who surpassed BTS in the history of Boxscore all had at least twice as many shows as BTS's 4 shows. For example, Take That ranked No.1 and No.2 with 8 shows at Wembley, London and Etihad, Manchester, or Spice Girls had 17 shows at O2 Arena.
First non-English speaking artist to earn more than 20 million USD in just one concert.
Congratulations to BTS on continuing to leave a mark on their career with their first offline concert in 2 years