Dating rumors in K-pop are particularly sensitive and can greatly affect an idol's career.
Due to the development of social networks, today's K-pop idols are more and more prone to dating rumors. Sometimes the "evidence" found by fans only comes from small things like the same accessories…
Understanding the sensitivity of the audience, idols are also very conscious in keeping their distance from colleagues, especially colleagues of the opposite sex. Many idols are even careful to put down a dating rumor before it even starts.
1. Jin (BTS)
BTS' eldest brother recently participated in the talk show My Alcohol Diary hosted by Lee Young Ji as MC. During the talk show, the moment Jin put his hand on the female MC's hand caught attention and Jin quickly corrected himself by asserting that this was just a fun act and had no other intention.
Although she has just debuted not long ago, Sullyoon is also very careful with her male colleagues.
'
She met many idols of the opposite sex when MCing the weekend music show Show Champion , but so far Sullyoon has not been caught up in any rumors when she actively avoids direct contact with them.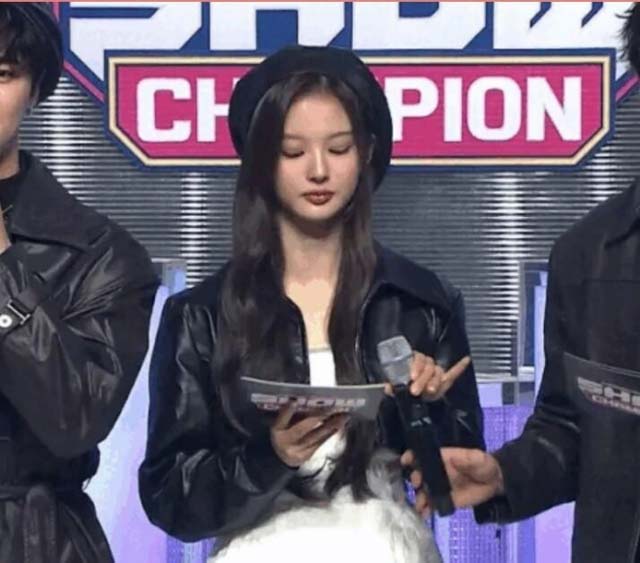 3. Hyunjin (Stray Kids)
In September last year, Korean online communities spread rumors that Hyunjin was dating Karina (Aespa) when someone suspected that Hyunjin had Karina's picture as his phone wallpaper.
After learning about the rumors, the Stray Kids member personally made his background photo public, explaining that it was just a drawing from a favorite movie.
4. Mark (GOT7)
One of the biggest dating rumors in K-pop in recent years is Mark and Rosé (Blackpink).
On her personal Instagram, not long after Rosé posted a picture of the snow with the caption "it's cold outside", Mark also updated the same post saying "it's not that cold".
The rumor that the two top idols were dating was then mentioned many times by the Korean media, causing Mark to deny it via Twitter: "Everyone is so funny. Stop here".