BTS's Jimin looks great in all hair styles and colors. These are the times Jimin proves that he looks great in every hair color and hairstyle.
1. Pink Jimin
"Boy with Luv" Jimin is a cultural reinvention. Jimin's pink hair is also beautiful in the Spring Day era and it suits him especially well.
Jimin has changed his style many times in these eras. Sometimes, only a little of his forehead is visible or at other times he completely covers his forehead with bangs.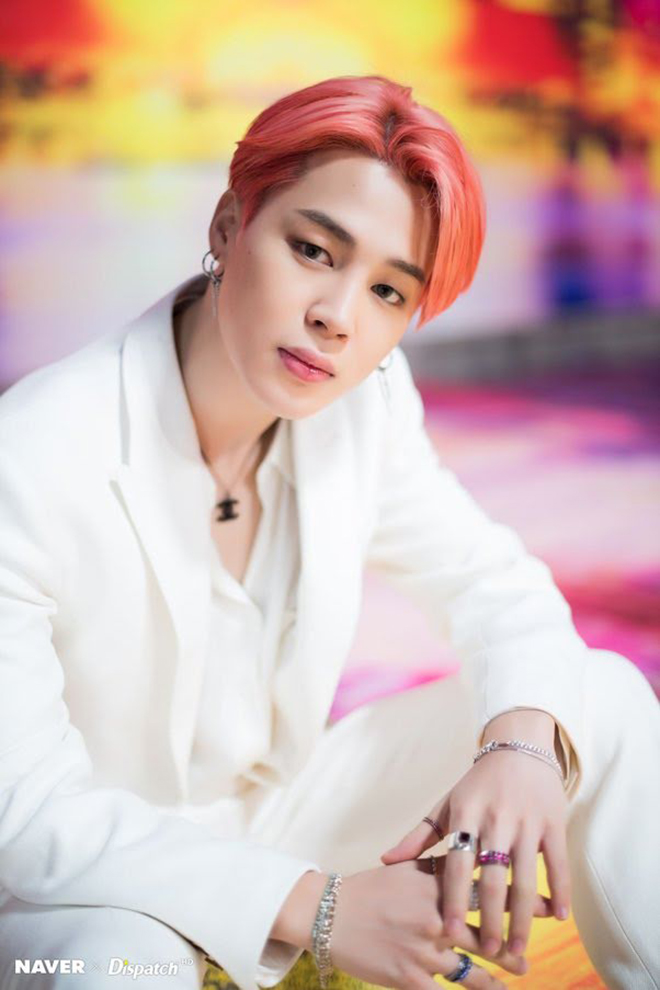 Sometimes, Jimin wears his hair straight and other times he wears it slightly wavy for a messy look.
2. Floating blonde hair
Jimin looks so pretty with blonde hair, so pretty that fans would believe if he said he was naturally blonde.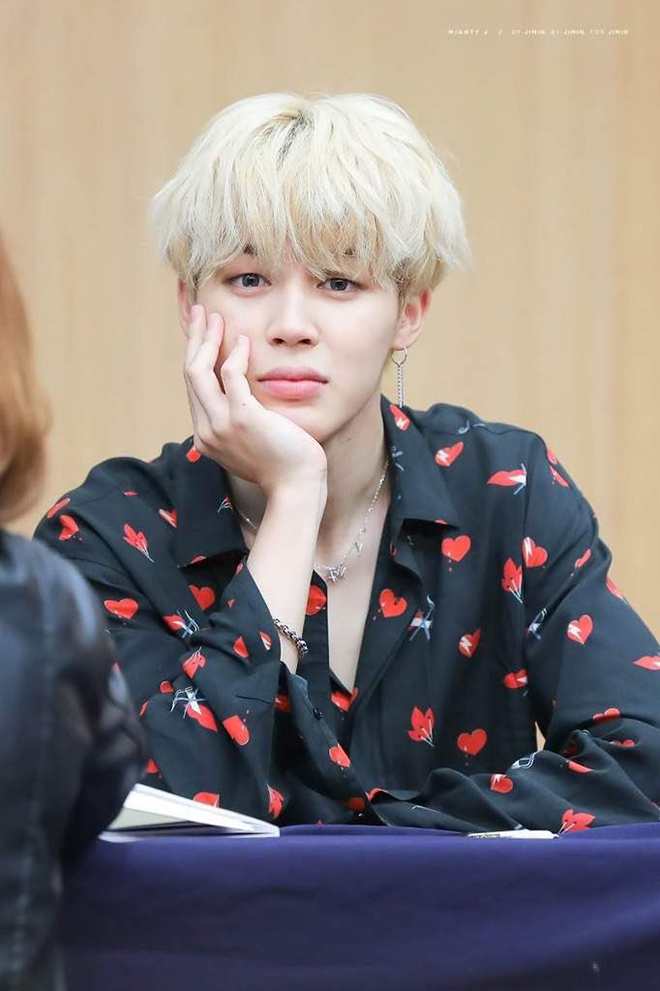 In the age of DNA , Jimin has lovely flowing blonde hair and he looks great with his wavy blonde hair bouncy.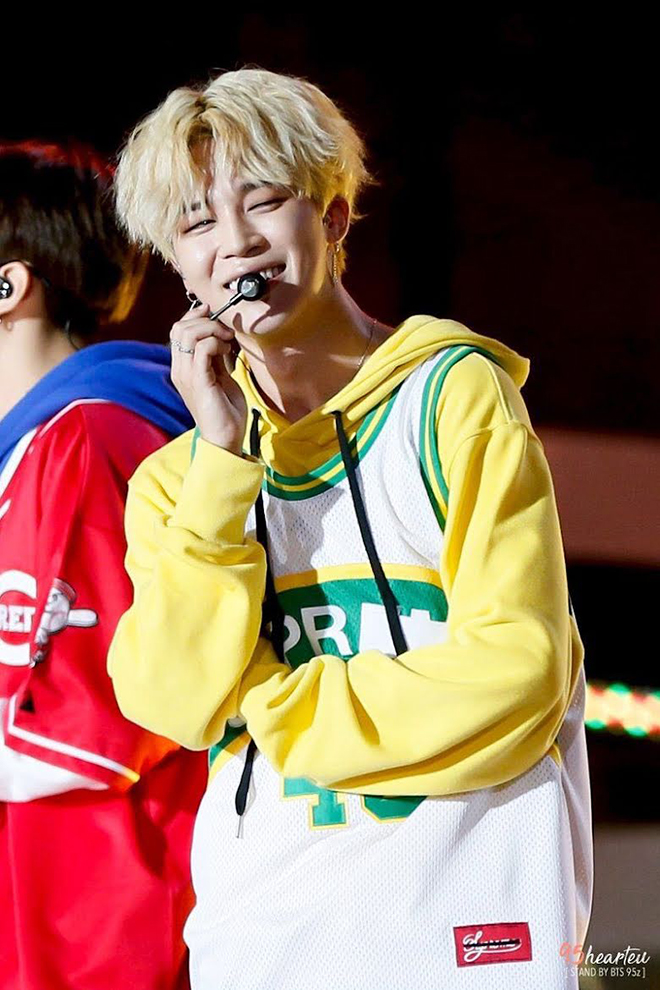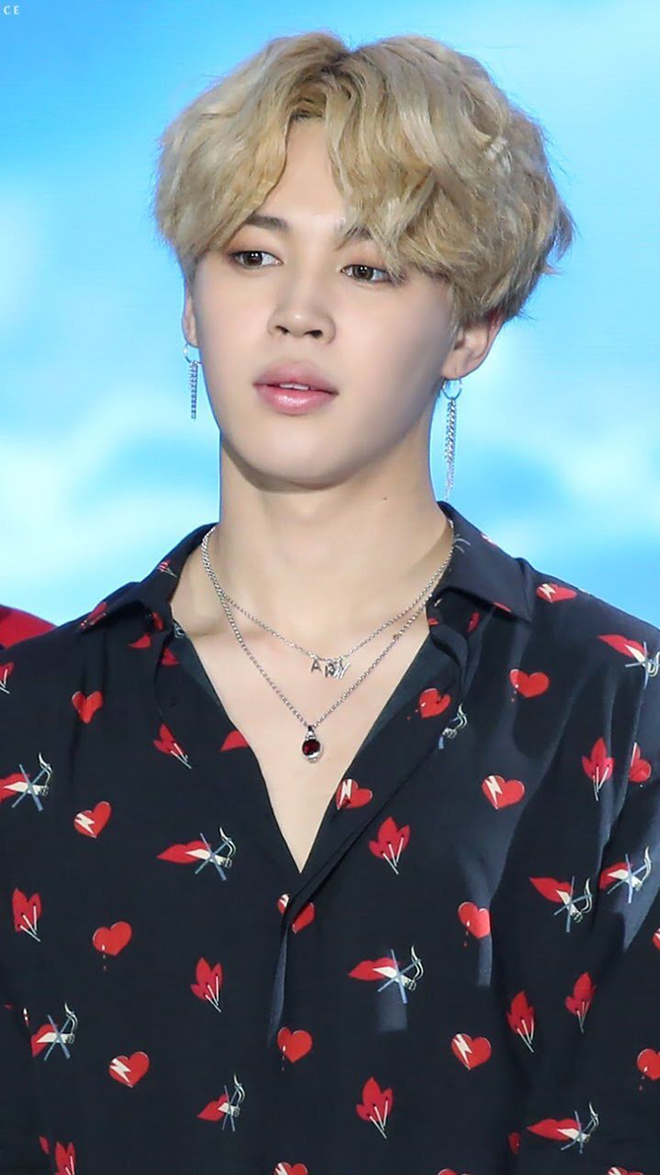 3. Undercut style
Jimin looks so handsome with ruffled hair. His hair underneath is very short, which adds a bit of flair to his hairstyle.
The messy hair on top makes his hairstyle look even more trendy and stylish. Undercut Jimin will definitely go down in history.
4. Platinum hair
Jimin looks great with platinum hair.
Jimin's platinum hair has rocked it for several eras, including Blood, Sweat & Tears, and On.
Fans will never get tired of Jimin's hairstyle changes.
5. Orange hair
Jimin with orange hair is simply breathtaking.
He has orange hair in the Run era and he looks very handsome.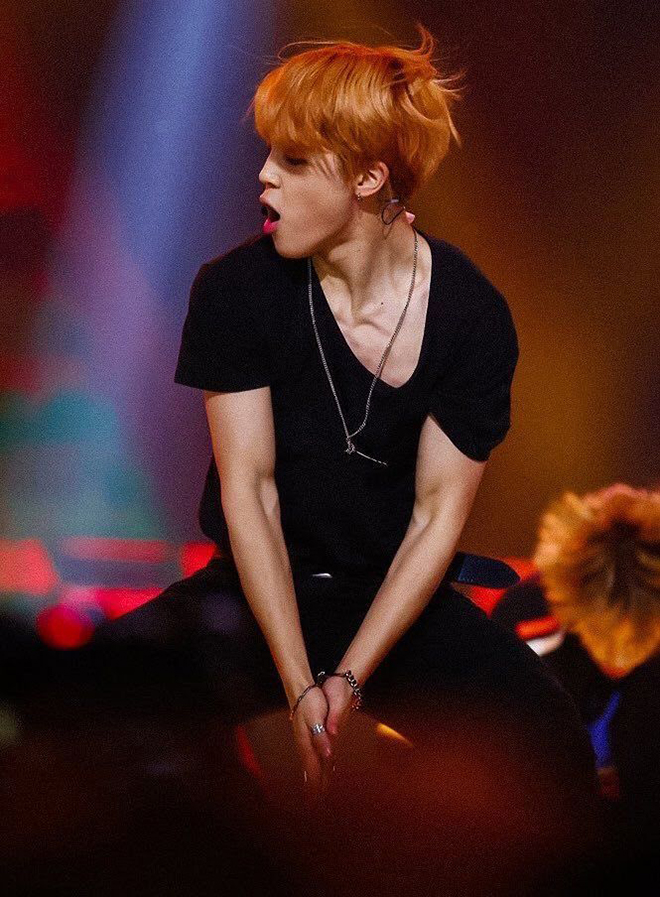 6. Silver Highlight
Jimin is fierce and cute with highlights dyed hair.
Jimin's highlight hair adds charm to his dark hair and he looks stunning with this style.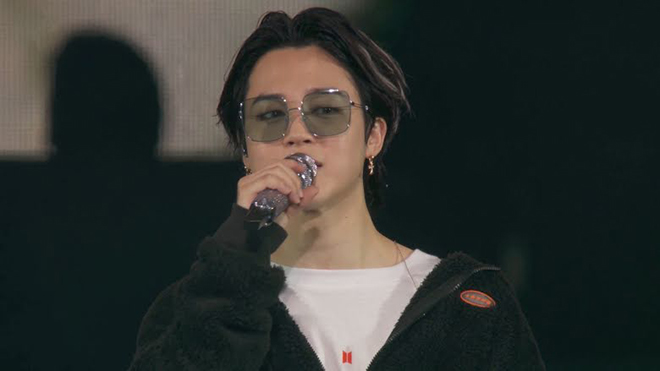 Jimin's thick and long hair looks great with highlights whether he wears it completely straight or slightly wavy.
7. Long hair
Fans hope we can see more long-haired Jimin.
Jimin recently shared photos of him with highlights and super long hair in behind-the-scenes photos.
ARMYs were thrilled with his long hair and Jimin took the internet by storm with his long hair photos.