The acclaimed director spills on what it was like working with the K-Pop star.
BLACKPINK's Jennie recently graced the cover of ELLE magazine and sat down for an interview with the fashion magazine, opening up about her music, clothes, and venture into acting.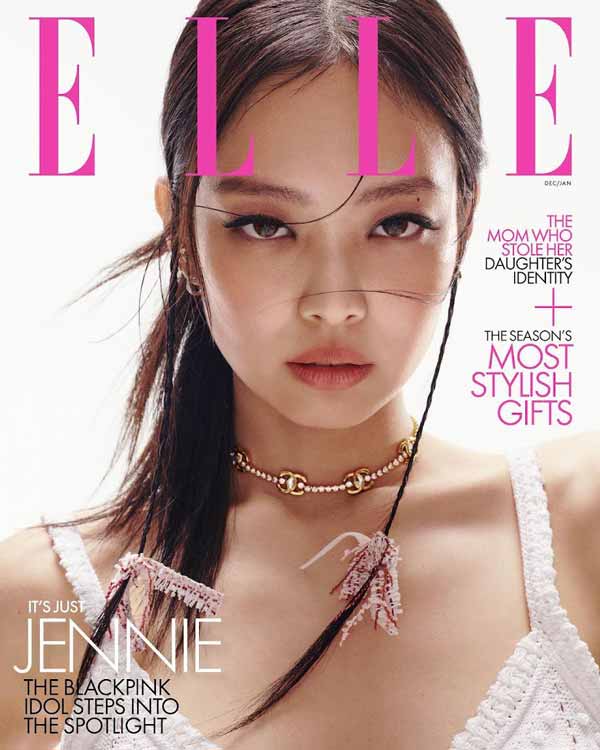 BLACKPINK Jennie's "ELLE" magazine cover | @jennierubyjane/Instagram
Jennie is featured in ELLE's December/January US edition, talking about her return to music as BLACKPINK is in the midst of their BORN PINK world tour after a two-year hiatus.
In that time, Jennie has stayed busy preparing for the group's second full-length album, attending events around the globe, and filming for her acting debut in HBO's The Idol.
Jennie in HBO's "The Idol" | @theidol/Instagram
Jennie is set to make her acting debut under the name Jennie Ruby Jane. She will star alongside many prominent celebrities, including The Weeknd, Lily-Rose Depp, Eli Roth, Hari Nef, Dan Levy, and Troye Sivan.
"The Idol" is set against the backdrop of the music industry, centers on a self-help guru and leader of a modern-day cult, who develops a complicated relationship with an up-and-coming pop idol.

— Variety
Sam Levinson is the director of the drama written and produced by Canadian singer-songwriter The Weeknd. Levinson is also the creator and director of the HBO hit series Euphoria, a boundary-pushing and raw portrayal of love, friendships, and the realities of addiction among high school students.
Although not much is known about The Idol, the trailers teasing its release show that the series will follow the same mature, unfiltered path as Euphoria. When speaking with People magazine, actress Lily-Rose Depp confirmed the show wouldn't hold back.
I think this show is fearless, and that's something that I've been really excited and proud to dive into. I can't wait for you guys to see it.

— Lily-Rose Depp
Having such an anticipated series as her first acting project is a dream for a new actress. Director Sam Levinson recently spilled on just how impressive Jennie's acting debut was.
| @jennierubyjane/Instagram
The acclaimed director had nothing but praise for the idol, describing her as extremely "professional and hardworking."
In the show, Jennie plays a dancer, and, unsurprisingly, she nailed the choreography in record time for her scenes, which blew Levinson away.
Watching her learn a full dance routine in about an hour and then perform it flawlessly 10 times in a row was amazing, and of course that's just a tiny piece of her talent and ability.

— Sam Levinson
For BLINKs, the praise for her professionalism and hard work comes as no surprise, and soon the world will be able to meet BLACKPINK's Jennie as Jennie Ruby Jane.