Since his debut, BTS' male idol V has changed a lot in appearance, especially in hairstyle.
Despite simply changing the hairstyle, V was able to highlight all concepts (main ideas) from cute to sexy when releasing a new music product with BTS.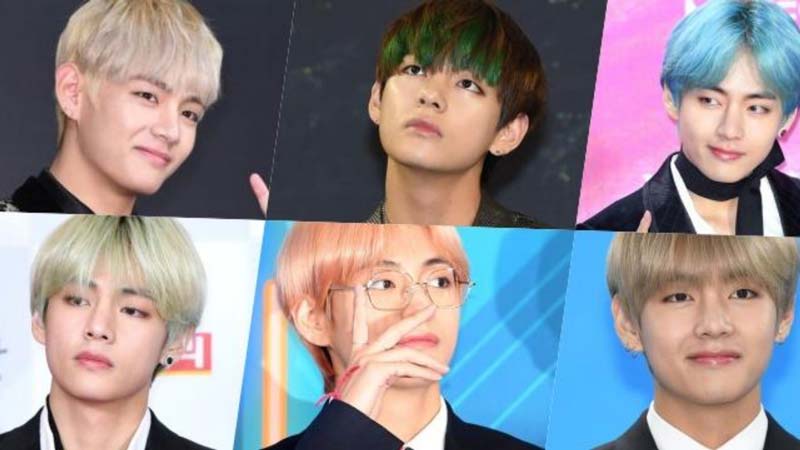 Here are V's most charismatic hairstyles from debut to date!
Surely, when watching BTS's 
DNA
 MV  , many fans will not be able to take their eyes off V. There is no denying that he looks very attractive with this curly and smoky gray hairstyle.
2. Curly hair with instant noodles
This hairstyle was worn by V while promoting the English single " 
Butter
 " .
3. Red hair
With a handsome appearance, V is suitable for all hair colors. In the Save Me MV , the guy is extremely prominent with his brilliant red hair.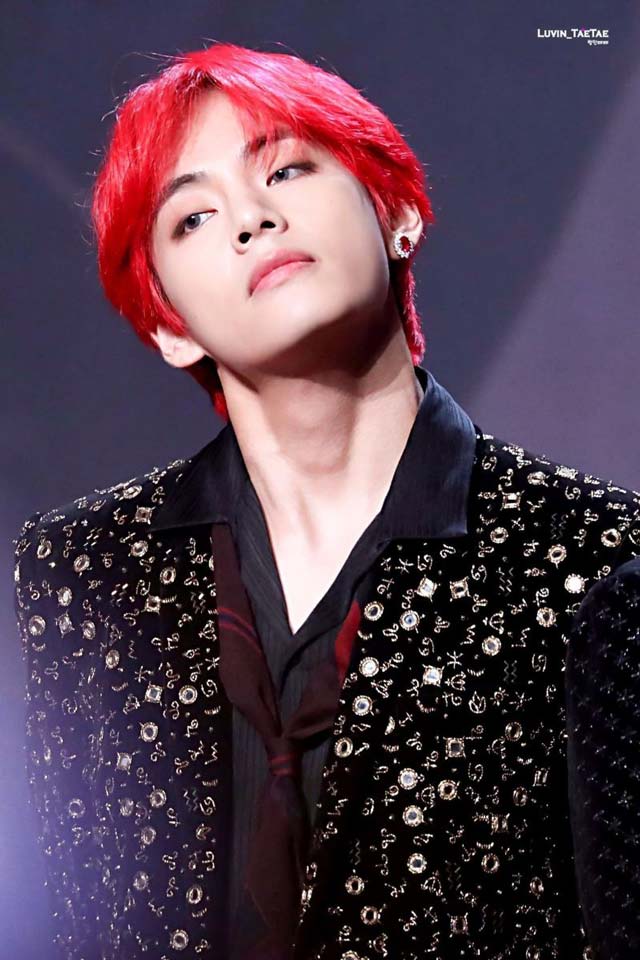 4. Green highlight hair
This green highlight dyed hair was used by V in the Run MV . The green roof partly accentuated the guy's personality.
5. Orange hair
This striking orange hair is V's choice in some of BTS' MVs during the Skool Luv Affair period . The orange hair color makes V a little rebellious and naughty, but it doesn't lose his handsomeness. That is also the reason why he kept this hair color for a long time.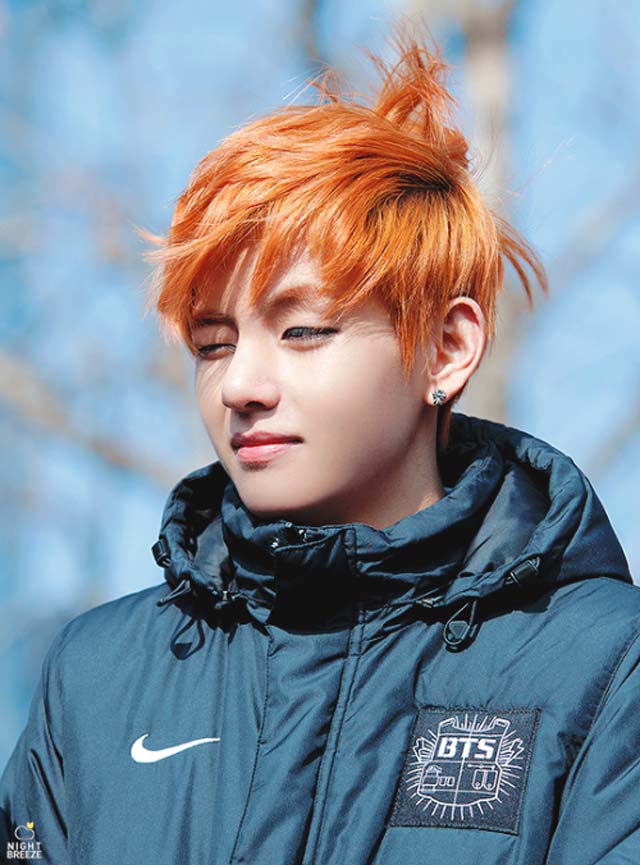 5. Blonde brown hair
7. Ancient hair
When participating in the drama Hwarang ( Hoa Lang ), V had the opportunity to try this long black hairstyle. Although this is not the guy's real hair, it is undeniable that V still looks very handsome, true to the old handsome standard.
8. Blonde hair
10. Pink hair
V especially made ARMYs fall in love with this hairstyle in the MV "Boy With Luve" .