The real beauty with brains.
Despite being one of the biggest musical acts in the world right now, BTS are well-known among fans and peers for their genuine humility. But there are moments when you can catch the group's oldest, Jin, get cheeky and refer to himself as "superstar." A recent example would be the teaser of the Lee Young Ji show My Alcohol Diary (also known as No Prepare) where Jin introduces himself as "superstar Jin."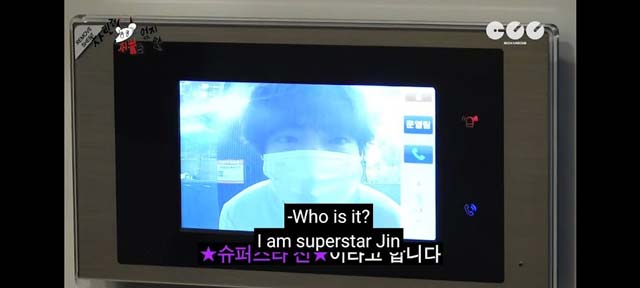 From his usual light-hearted demeanor, anyone would understand that he uses the term jokingly. But there is also a thoughtful reason behind this. In a past interview Jin talked about how he acts all cheeky and goes with whatever way people receive him, in order to make them feel comfortable.
He said that if people around him jokingly say "The superstar is here" while referring to him, and he disagrees with them or asks them not to call him that with a serious expression, the situation can get uneasy. "They'll have no idea what to call me next time or what to talk about," Jin explained.
On the contrary, if he joins in the joke, it becomes fun for all the parties involved, even if they are meeting him for the first time.
So if someone says, "Aha, the superstar is here," I say, "the superstar has come!" too. As long as I don't respond in a serious way so everyone can tell it's a joke, the ice is broken.
—Jin, Weverse Magazine
Even though he is often seen as the resident jokester of BTS, there is a reason why the group relies so much on his wisdom as the oldest. This mindset of Jin not only reflects his emotional intelligence but also the rare people-skill he has that allowed him to make so many friends across industries, from top chefs to A-list actors.