One of the parts that show the charm of BTS' Jin is the lips. Because of that, many fans want him to advertise lipstick!
Jin was too famous for his visuals when he was nicknamed "global handsome".
Although Jin's facial features such as eyes, nose, and mouth are all perfect, many people admit that they are impressed with his lips first.
Recently, fans voted together for the K-pop male god with "cherry" lips that they feel most impressed with, and the result belongs to BTS member Jin.
"I don't understand why, but when I look at Jin's lips, I find it cute but also very sexy" – a netizen commented.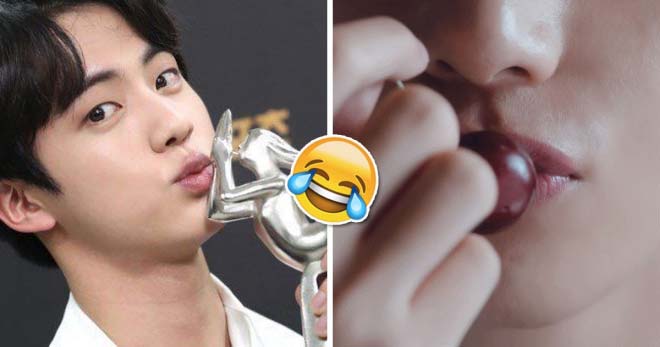 Therefore, many people expressed their desire to see Jin as a model representing a certain lipstick brand. Because it would be a waste if his sexy lips weren't used for promotion!
Check out more photos to see Jin's charming lips below.