The video showing BTS members running in the middle of a crossroads in the US is attracting attention on social networks.
It is known that the video was recorded by fans when 7 male idols of BTS suddenly appeared on a street in West Hollywood. At that time, the group was taking some time to record a performance of the songs " Butter" and " Dynamite" for the upcoming program " Late Late Show" .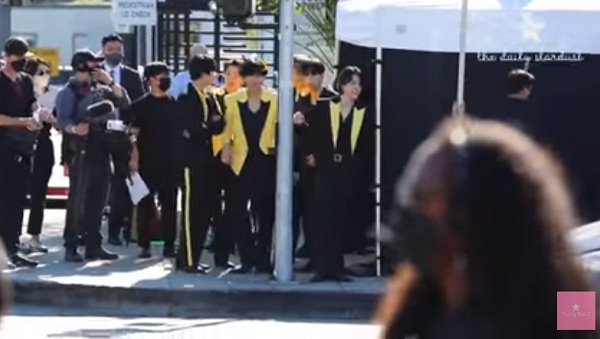 The video shows popular MC James Corden teaming up with BTS as they perform 2 of their most popular hits right in the middle of an intersection, while other drivers wait for a red light.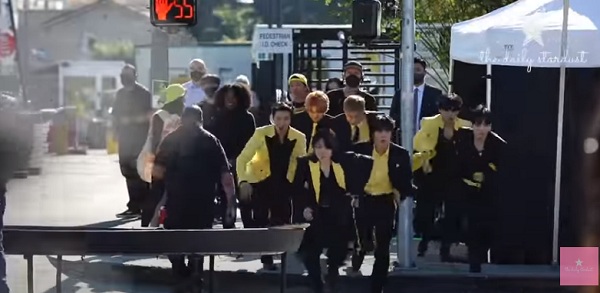 At the signal, the 7 members rushed to their positions and started performing
And here is the scene of running around when the director just shouted "Cut!"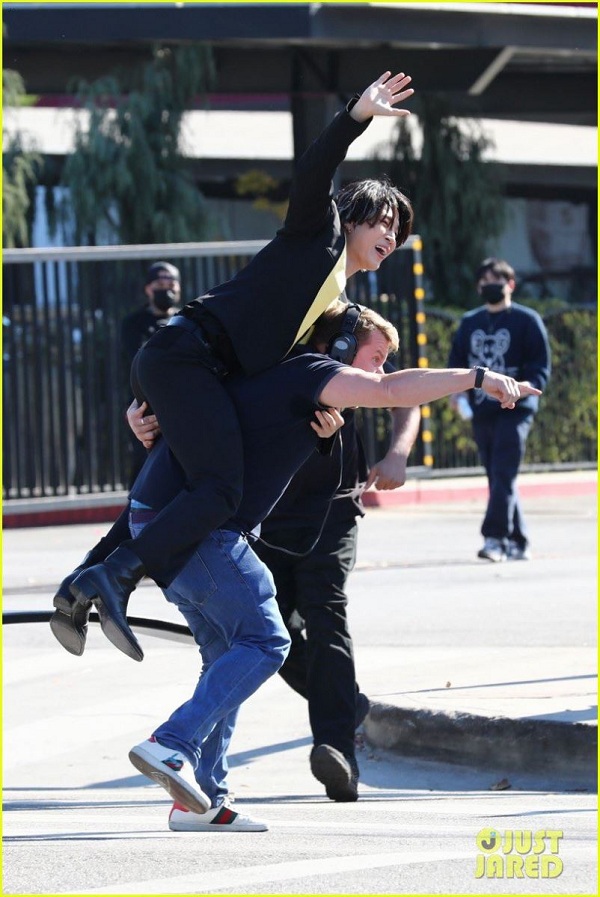 Needless to say, the lucky fans were excited to see the hit group appear right in front of their eyes. The main evidence is the endless cheers and names of the members appearing in the video.
Video of BTS performing right in the middle of a crossroads in the US: