Although Psy has been around since 1999, the veteran idol has proven that he has always been the most humble and approachable person in K-pop.
Over the years, junior idols have shared their appreciation for the singer and CEO of P NATION, who not only made them feel comfortable, but was always there for advice.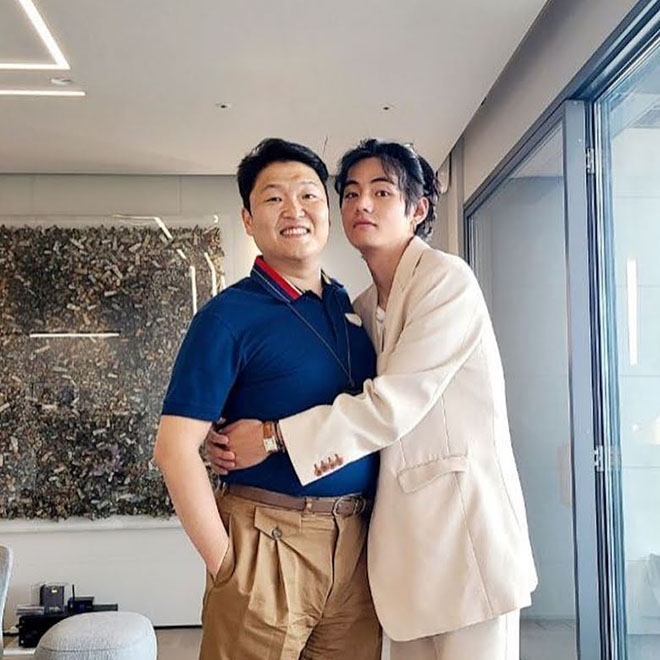 One group that has recently gained attention for their friendship with Psy is BTS. Member Suga recently produced and collaborated on That That – Psy's latest title track, and he shared his relationship with the boys of BTS.
In particular, in a recent interview with Billboard , Psy opened up about her friendship with member V.
In the interview, Psy talked about his career, new album collaborations and his status as a real "social butterfly".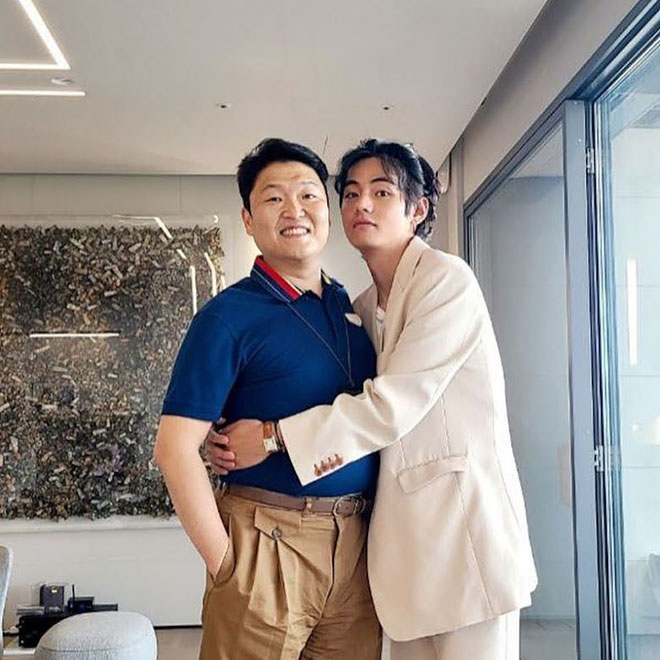 Considering that this is the nickname given to V, it's no surprise that the two are essentially best friends.
Psy explained the story behind the photos taken with V in 2020. The singer shared that it was all due to his friends, adding: "Once V was with someone who was my best friend and him. Give us the phone so we can talk."
Although BTS has gained global popularity, V still shows the real personality that all the members know when they want to meet Psy. According to Psy, V wants to talk to his idol about the music industry.
"V said, 'I really want to ask you a lot of things,' so I said, 'Hey, when are you coming to my office, we can talk' – Psy said.
However, it seems that the core reason for the visit is for advice. Psy explained that V talked about their experience and the things they were happy and worried about, all because the boys of BTS felt like they didn't have anyone to talk to about it.
"We talked a lot about things like when BTS does something well and is not satisfied with something. It can be seen that BTS has almost no one to ask about it" – Psy.
Their meeting in 2020 is not the first time Psy and BTS have made headlines for their friendship.
Netizens have found endless moments of bonding, especially with V, including when they danced together on SBS's Inkigayo and V hugged Psy.
The true personalities of both Psy and V are shown through this anecdote. It not only reinforces Psy's charming personality, making others feel comfortable around him, but also demonstrates V's work ethic.
Despite being one of the biggest groups, V always tries to do better and gets advice from his sunbaes.