In the eyes of ARMY, BTS' Jungkook is already too handsome, but he's even sexier when he shows off his abs on television or on stage…
In 2013, during a performance, Jungkook showed off his collective abs.
It can be said that Jungkook's abs have been taken care of by him since his debut days.
Next was the participation in the program K-Pop Star Championships in 2016. When the MC asked to lift his shirt, Jungkook with a cute face, although shy, finally lifted his shirt to reveal his toned abs.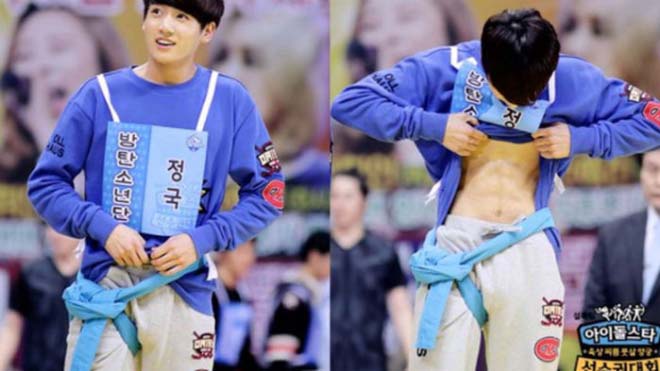 And here is a photo taken while performing Fake Love on the 2018 Billboard Music Awards stage. The youngest member of BTS is also not afraid to show off his charm.
In 2021, on YouTube channel BANGTANTV suddenly uploaded a preview clip for BTS's Map Of The Soul ON:E concert DVD . The 44-second clip has revealed many epic concert footage that took place in October 2020.
In the clip, the main "content" that made the fan community explode in the night was a clear shirt strip showing Jungkook's 8-pack abs. With elegant long hair, charming performance, showing off her body is a "fatal" blow that makes people unbearable.
Also in 2021, BTS held the concert Permission To Dance On Stage after a long absence. The event quickly attracted the attention of the audience, making ARMYs watch and talk constantly.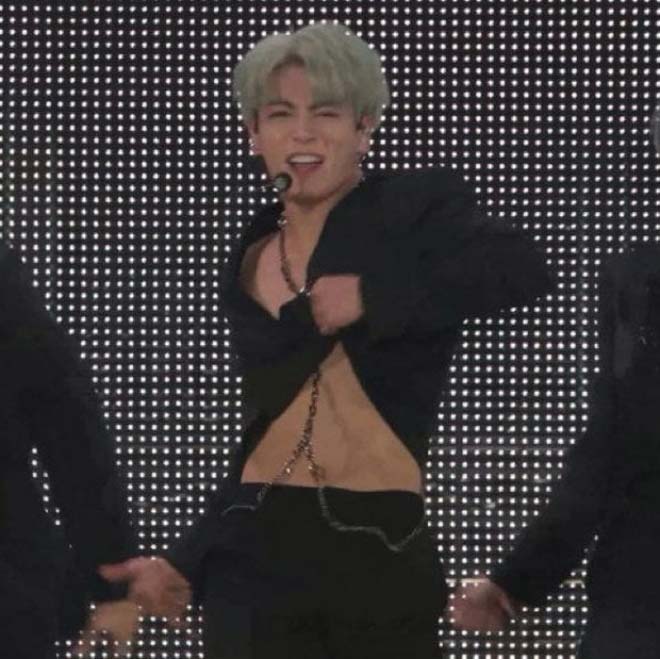 In today's concert, the most prominent character is the youngest Jungkook. Not only standing out with his cool mint green hair, but Jungkook also made people "nosebleed" in series with a short crop-top display, revealing his top-notch abs. The hot 6-pack abs, the toned chest of the golden maknae BTS are enough to make the social network wobble.