A few hours ago, netizens were suddenly rowdy because a photo was spread on social networks. The photo that is considered to be a date between V and Jennie makes fans feel extremely surprised. However, later, some people found out the authenticity and the story behind this which is said to have more than that.
The picture of BLACKPINK's Jennie and V has recently poured out on social networks and has caused great curiosity among netizens. Because both are the most famous stars in the Kpop world. Debates about whether it is real or fake are also extremely hot on news forums.
The photo believed to be the source of the rumor is a photograph of a passerby. In it, V and Jennie are in a car and are moving somewhere. Some claim that the two are traveling to Jeju Island together.
This photo appeared on May 22, after the breakup rumors of Jennie and G-Dragon. Therefore, it attracts even more attention from the audience.
Netizens quickly began to debate the authenticity of these photos. Some say it is an edited photos of V and j-hope from 'In The Soop.'
While some others claim that this is real because Taehyung's shirt, hairstyle, sunglasses, and angle are different from the photo taken with j-hope. Moreover, they also think that the reflection of the environment on Jennie's sunglasses is similar to the context.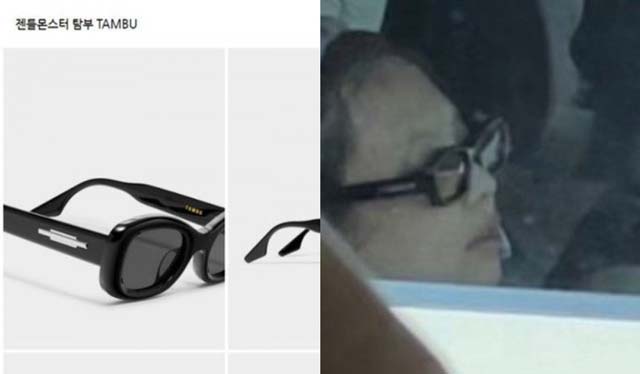 This is not the first time that moments of interaction between V and Jennie have made people wobble. At the end of last year, when opening an Instagram account, V accidentally clicked follow Jennie because he was not proficient in using this SNS. This has caused a great stir in the Kpop community. Some rumors about their relationship also broke out.
Meanwhile, many netizens theorized that it was HYBE who created this rumor to distract fans' attention when the story of Kim Garam and school violence was at the peak of tension. This is also what some rumor hunters guessed:
– Hybe really said let's distract everyone from the Garam drama, also if this is true, that is the ultimate it couple wow!
– I dont stupid dating rumors (even if it's true) can cover a big bullying scandal at least not for Korean ppl
– And we're NOT going to forget about Garam..so please stop using Jennie to draw attention away from that crazy bitch..
– The timing of how BTS is never caught in any actual footage of them with some potential date. Only in rumors. But now this photo is possibly real, and with JENNIE no less?? How convenient with Kim Garam scandal and all. HYBE, you really think I'll get distracted that easily?
– ARMYS and BLINKS know that this a mud campaign to cover the bullying case
– Garam telling hybe to do something quickly so people will forget about her
– Hahaha nice try to cover up Garam's bullying case