She's just like us!
Tiger JK exposed his wife Yoonmirae (also romanized as Yoon Mi Rae) as a huge fan of BTS!
Tiger JK and Yoonmirae are absolute legends in the Korean music industry and are the founders of Feel Ghood Music label, home to soloist BIBI. Recently, the three attended J-Hope's huge star-studded listening party for his new solo album Jack In The Box.
It was not a surprise to see them there, considering Tiger JK and BTS, particularly RM, go way back. The BTS leader is quite the fan himself of Tiger JK, but the two are also close friends!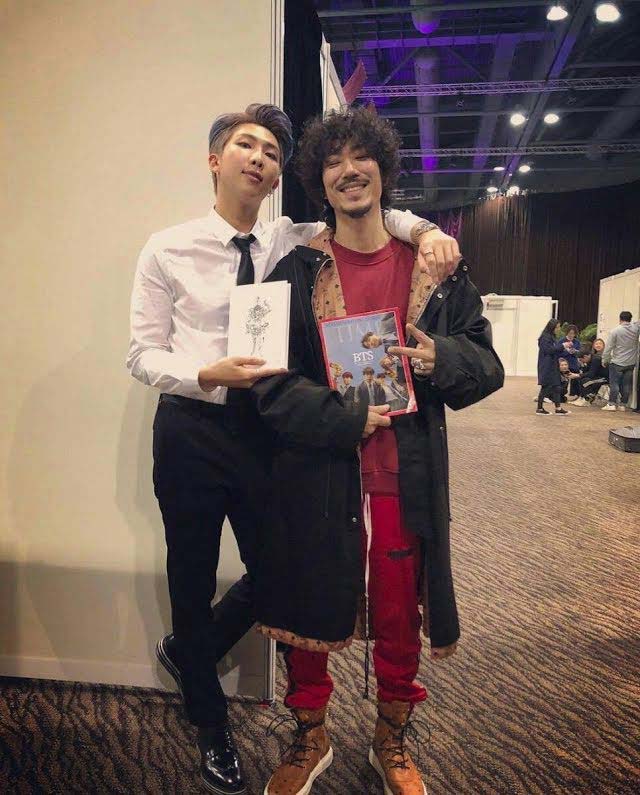 Last year, Tiger JK revealed that RM contacted him. From there, they collaborated to co-write "Timeless."
Then they started getting more and more famous. They became too famous. I gave up [on BTS featuring] and was finishing up my new album. Then, I got a text. 'Why aren't you sending me a song?'
— Tiger JK
Despite being close with RM, it turns out that Tiger JK's wife is quite the fan!
Xem bài viết này trên Instagram
Recently, BANGTANTV uploaded a video highlighting J-Hope's Jack In The Box listening party, and other than the BTS members, Tiger JK and Yoonmirae were the few other celebrities featured.
Tiger JK reacted to seeing himself and Yoonmirae in the video with a tweet, revealing that "Tasha (Yoonmirae) [was] so happy to see RM." That's not all, though. Apparently, she went around collecting autographs from all the BTS members!
Awww so cute. Tasha so happy to see RM 😤🤣 She was running around getting autographs from all the boyz , I think she was the only one to do that 😂 #RM #jhope #good peoples #goodtime pic.twitter.com/1R0WDpsuei

— 아빠 최고 VITAMIN D (@DrunkenTigerJK) July 27, 2022
She's a true ARMY!
So, Yoonmirae managed to get both autographs and selfies from BTS! Talk about a successful fan.
Xem bài viết này trên Instagram
Tiger JK stays surrounded by ARMYs. Last year, BIBI revealed herself as an ARMY and expressed a desire to collab with RM.