In a recent interview, BTS proved the special affection that each member has for each other!
Earlier this year, HYBE announced that they would be releasing a webtoon about BTS titled 7Fates: CHAKHO .
7Fates: CHAKHO follows 7 hunters in the context of Korea overrun with tigers. This highly anticipated webtoon will release on the Naver Webtoons platform on January 15, 2022.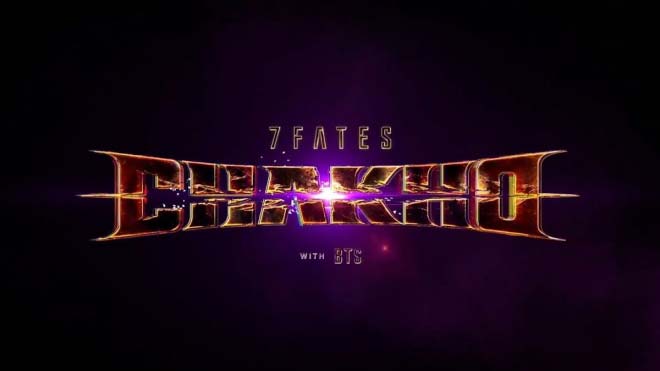 Below are the answers of 7 BTS members when asked to share their thoughts about their teammates.
1. RM
Looking back, there were many things to smile about but also many difficult moments. However, even in difficult times, we will come up with a joke to laugh… Then we find the strength to get up and continue our journey. I think teammates are friends, as long as we have each other, we can laugh together.
2. Jin
The seven of us have our own notions of what's valuable in life… Even so, we made the same choices at the most crucial moment. That means we are looking in the same direction. In a way, we might be the people who understand each other the most in this wide world.
3. Suga
The passage of time seems long in some ways but short in others. If you just put the highlights together, it looks like we've made it easy, you know? But if you look deeper into the matter, it took us a long time.
Life is a series of trials and it forces us to constantly ask questions and doubts about each other and about ourselves. And it was the BTS members who helped me keep going without giving up whenever worries or doubts came to me.
4. J-Hope
We are not creatures that get along easily. I believe we can share moments like this because we haven't stopped looking for each other for a long time. We are each other's mirror, we see each other's selves clearly. So we try to pull ourselves together and find the strength to go one step further, when we look at each other as we look at ourselves.
5. Jimin
My teammates are people who are always willing to lose their way with me. The reason I'm not scared or terrified about it is because I have these friends by my side who will always laugh and cry with me along the way.
I think I felt impatient when we first started. And whenever I feel that way, the members of BTS are always by my side… I think we recognize each other's signals and I think that's how we were able to get this far without Lost.
7. Jungkook
Nothing in this world is easy and we all fall sometimes. I believe 7 people were able to get this far because we supported each other… I always remind myself that the most important thing is not the place but ourselves, holding it. hand in hand right here, right now.