Many are now starting to believe that the dating rumor between BTS's V and BLACKPINK's Jennie is true, with more photos of the two global idols surfacing online.
The rumors all started when V and Jennie were allegedly seen driving together on Jeju Island, the photos were met with skepticism, and many thought it was photoshopped. Then on August 24 KST, more photos of Jennie and V circulated online, where Jennie was seen taking a photo of V in a waiting room. This also triggered a heated debate among fans and netizens as they discussed if the photos were photoshopped or not.
On August 25 KST, a new photo showing Jennie and V allegedly at V's home was shared online by Twitter user gurumiharibo, the same person who shared another photo a few days ago.
The two are wearing comfortable clothing in a simple white t-shirt and loosely fitted pants taking a photo in front of the full-body mirror that was often seen on V's social media.
The location where V and Jennie were seen was also identified as V's home, as he had already posted numerous photos showing the entrance to his home.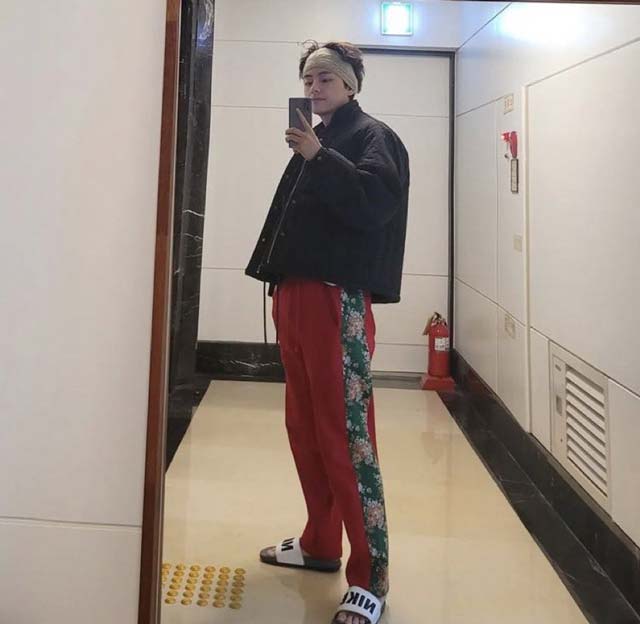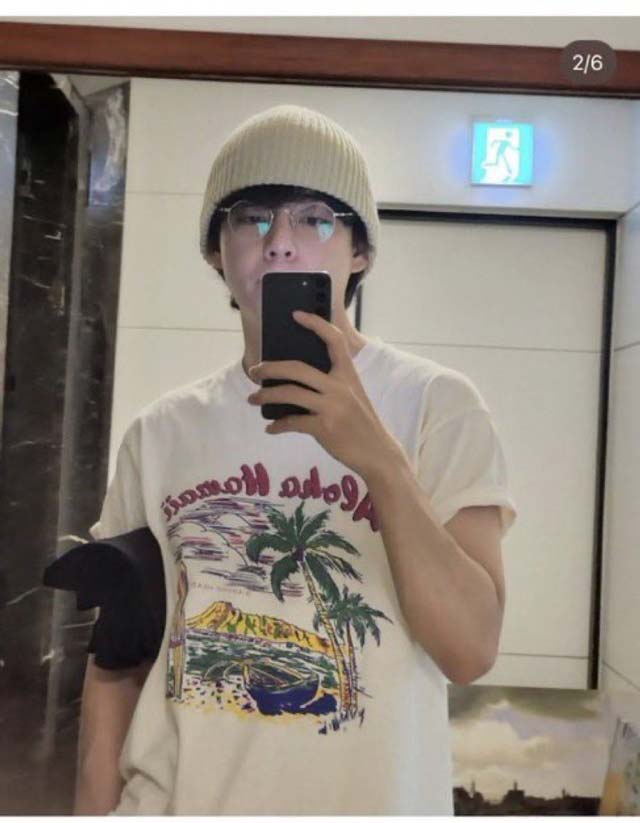 https://twitter.com/gurumiharibo/status/1562450908838895617?ref_src=twsrc%5Etfw%7Ctwcamp%5Etweetembed%7Ctwterm%5E1562450908838895617%7Ctwgr%5E8a9380edc8d5fa49adb86fb0163f5e8f5d560406%7Ctwcon%5Es1_&ref_url=https%3A%2F%2Fwww.allkpop.com%2Farticle%2F2022%2F08%2Ftwitter-user-releases-a-new-alleged-photo-of-btss-v-and-blackpinks-jennie-purportedly-taken-at-vs-house
macabrepjm
macabrepjm
The painting at the back kinda makes me wanna think this is realll……😭

— unnie_jes❤️ (@chaessssanityy) August 24, 2022
Meanwhile, BTS's V greeted the press at Incheon International Airport on his way to New York, the United States, on the morning of August 24 KST. There are fans who speculate that the idol is heading to the States to meet Jennie since some fans quickly pointed out that all four members of BLACKPINK are scheduled to fly to New York on August 25.
In response, a representative of YG Entertainment curtly stated, "BLACKPINK intend on carrying out a very tightly packed schedule once they leave on August 25, including attending the 'MTV VMAs' as well as various other schedules for their 2nd full album comeback."