BTS V's birthday has passed more than half a month but it is still a hot topic, attracting a large number of tourists.'
The mural in Daegu, China Bar's birthday gift for V BTS, is an outstanding project that has attracted a lot of attention since its announcement.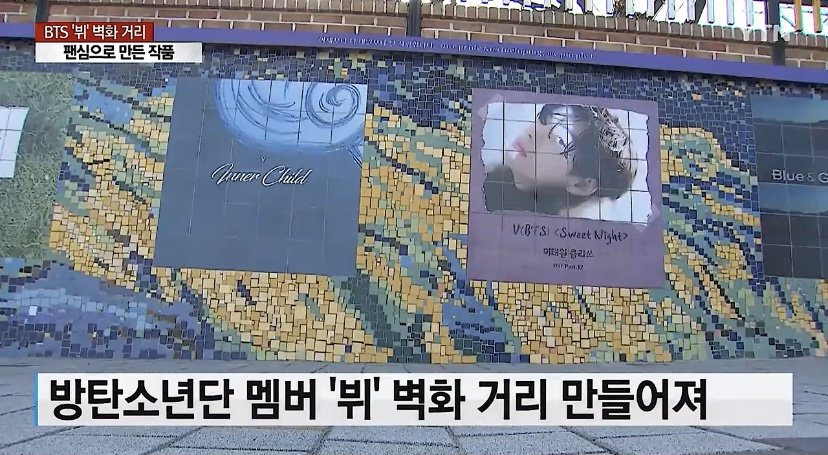 The project was covered by most news channels in Korea and is still the focus of attention to this day. According to Korean media, the project location is currently the main tourist attraction in Daegu and a great source of inspiration for young children.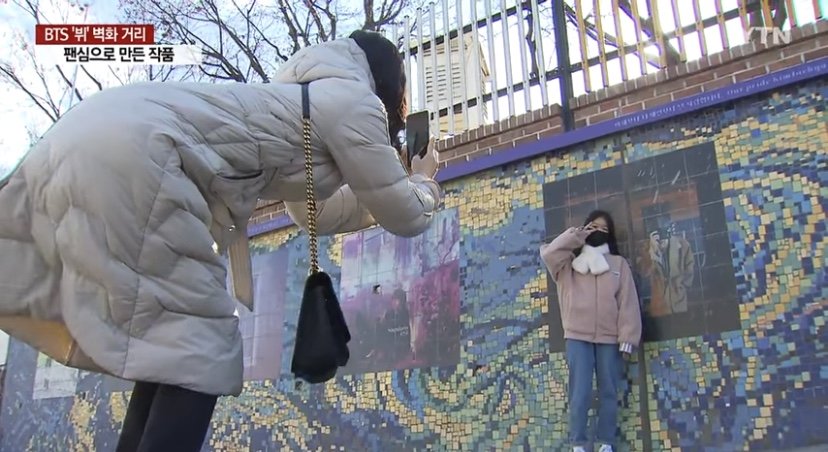 Recently, the national broadcasting system KTV reported, "The project helps to increase tourism activities in Daegu when fans keep visiting. It is expected to promote the image of Daegu globally and revive related themed tourism with neighboring markets."
Seoul's TBS channel said the V-shaped wall was made with the permission of the local government. And YTN detailed that the picture was on the wall of an elementary school in Daegu.
Eun Gwihyang, principal of Daesung Elementary School in Daegu, happily agreed to make a mural of V. "V is a world-class singer. If our students see this all the time and get to know him, it can bring hopes and dreams to the kids. So, I immediately agreed."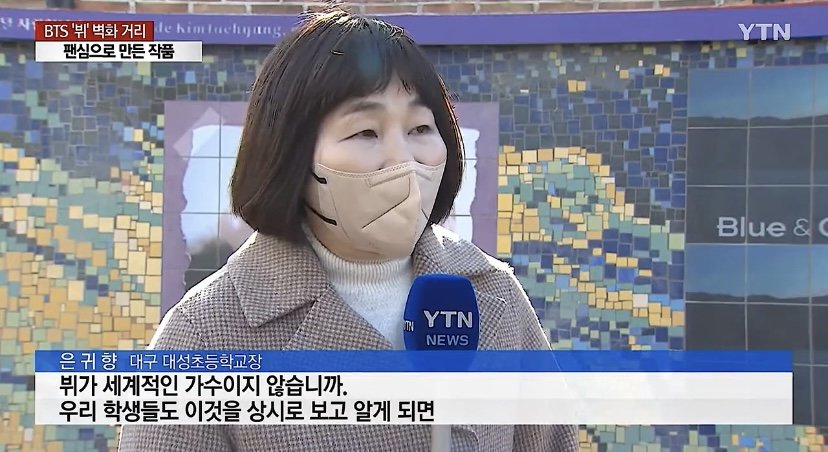 Not only in Korea, this project also stirred the world. The Japanese news program, The Time , featured pictures of the wall, alongside the rotation project in Vietnam as well as the led light project in Japan and of course promoting on the world's tallest building Burj Kahlifa.
ARMY is very proud of this project:
– Taehyun is the prince of Korea, a national treasure. Anything related to you can affect the national economy!
– V must be very happy to contribute to the development of his hometown like that. BTS members in general are also known for supporting local businesses, not shying away from promoting them for free.
– There's nothing better than using V as a model! It's nice that V is loved in his hometown like that. What kind of Tet holiday will you come home to this year, why don't you come and see it!