The upcoming Kpop may be shaken to its roots.
Recently, photos allegedly of two superstars V BTS and Jennie Blackpink have flooded the net. They all come from the same source, a Twitter and Telegram account named Gurumi Haribo.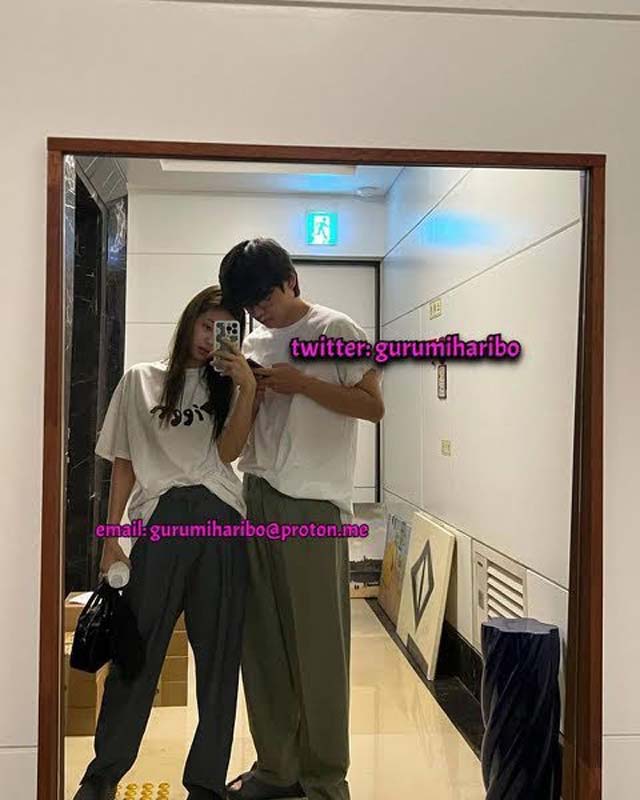 The authenticity of the photos is currently in question. Now, a netizen claims to have information on who is behind Gurumi Haribo.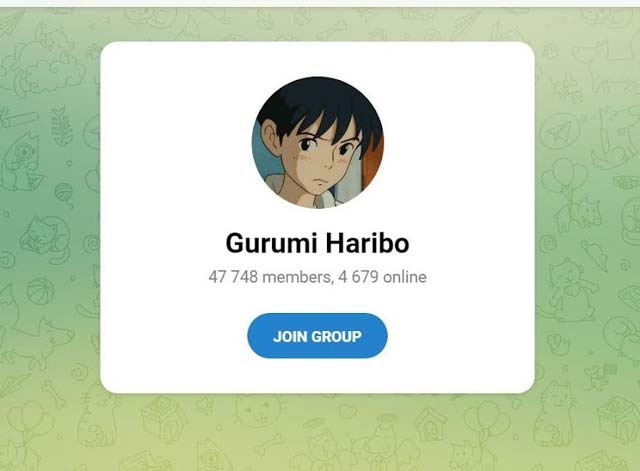 Recently, a new account named DropTheBomb was created and started posting allegations about Gurumi.
According to this account, not only was one person involved in the incident targeting Jennie and V, but several people joined forces as part of a plan to force the couple's agencies to speak out. Their goal is to cause as much "chaos and destruction" as possible.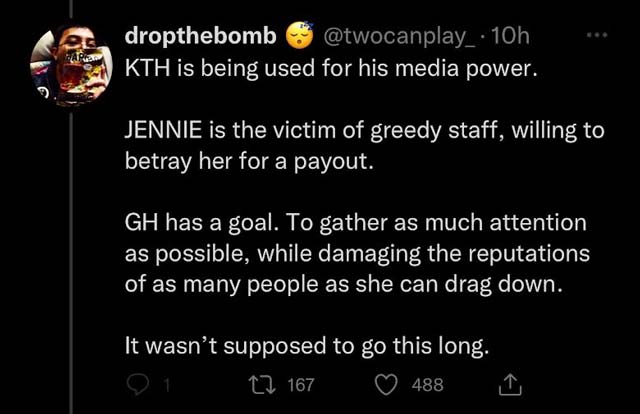 DropTheBomb accused Gurumi of starting to add details about "leaks" and fabricating stories. Accordingly, the "real" photos of the "couple" were not intended to be released, but Gurumi began to release to help her story have value, convincing viewers that everything is real.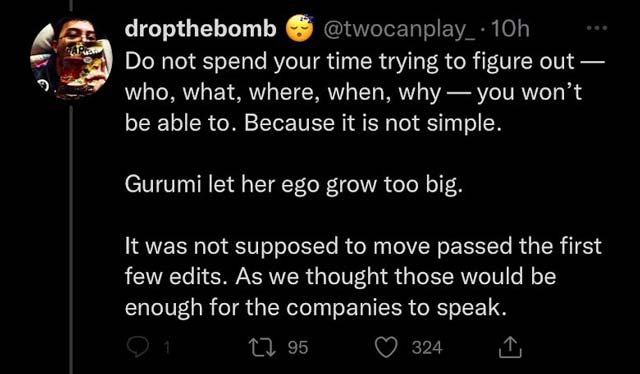 To prove themselves right, DropTheBomb shared a series of pictures of V, Jennie and many other idols showing that these images must come from many sources, from friends, private accounts, employees, managers and others. sasaeng.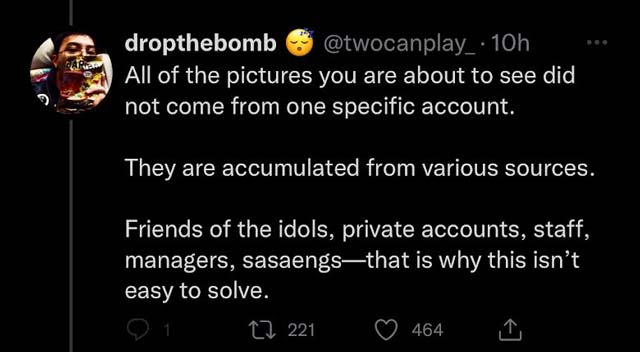 A photo that appears to be of Lucas NCT and Kai EXO.
This seems to be a contestant from the reality dating show Heart Signal 2.
And this is like BTS Jimin and an unknown man.
DropTheBomb concluded that Gurumi planned to expose more photos of V and Jennie and warned that they could psychologically manipulate people into believing that the following stories were true.
The Gurumi Haribo Twitter account has been suspended several times but is still active on Telegram with over 45,000 participants. Previously, this account shared an allegedly never-before-seen photo of Jisoo, further proving what DropTheBomb said.
Neither YG nor HYBE have had a strong reaction to these photos, but netizens believe that a new idol involved in this case will take legal action.