This special character's intimate relationship with V (BTS) receives a lot of support from fans.
There is no shortage of powerful close friends in Kpop, but one of the most popular fan-favorite artist groups is V 's Wooga Squad (BTS) . The brotherhood of the male god BTS includes "bloody" characters such as Park Hyung Sik, Park Seo Joon, actor Parasite – Choi Woo Sik and rapper Peakboy.
Not only hanging out together, V's brotherhood also had lovely interactions and "hearing" on social networks. On January 7, Choi Woo Sik posted a photo with the caption, "Hurry up Monday." Very quickly, V praised the above expression on his senior's face: "Wow, look at your facial expression".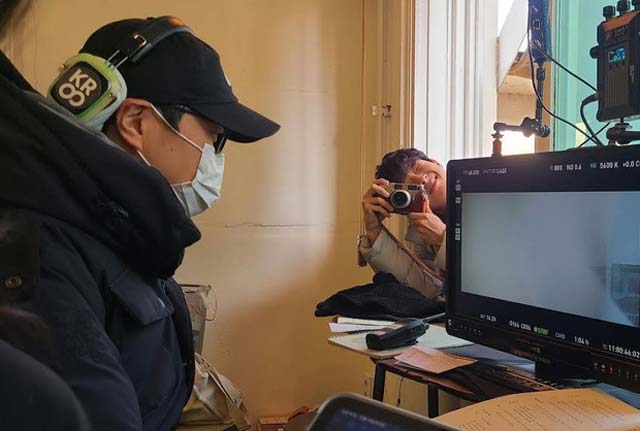 Thought this was just a joke between the two boys, but then, the " Parasite" actor responded with a comment that looked like he was "listening" to V: "Don't like me too much". Not letting his friend wait long, V immediately left another comment with the intention of teasing Choi Woo Sik to curl his hair like him, "You curled your first hair".
Fans of the two cult stars were extremely interested in this back-and-forth teasing, the number of "dropping hearts" under the above comments has increased rapidly.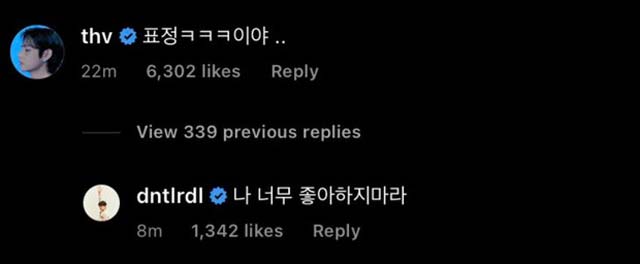 This is not the first time that fans have gone crazy over V and Choi Woo Sik's close friendship. The two are so close that they are not afraid to "unmask" each other on television. When the quarantine was over, the first person V met was also Choi Woo Sik. The two "date" to see an art exhibition like a real couple.
The fact that BTS members create personal Instagram accounts makes fans excited. Besides the performances, fans can now see BTS in their personal lives. Fans hope that they will continue to see more interesting interactions between BTS and friends, especially V and his close friends Wooga Squad.