Despite the crowd, BTS V always makes sure that the large number of reporters surrounding him at the airport do not get hurt.
BTS just had their Permission To Dance On Stage tour in Las Vegas, performing in front of thousands of fans.
During this time, the group has made so many special memories with ARMY that it seems impossible not to be impacted in some way, even when you're watching the livestream at home.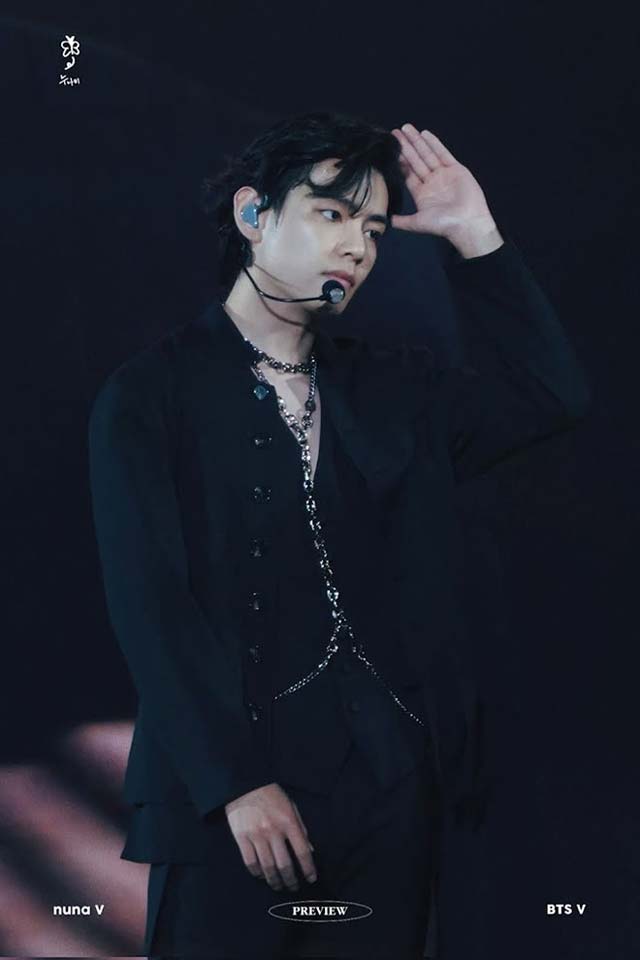 In particular, during the show, member V gained attention for his attitude and manners towards everyone he met during his time in Las Vegas.
Looks like that hasn't stopped yet, even on the way back to Korea after a busy couple of weeks.
Today (April 19), the members of BTS (except RM) arrived in Korea and landed at Incheon airport.
The boys look amazing and V is no exception. The idol wore white shorts and a white shirt, paired with his iconic Mute Boston Bag.
Although V has taken over the Korean media and the Internet with this look, it's not what caught the attention of ARMYs the most.
Instead, it was his true manners and politeness when dealing with the media.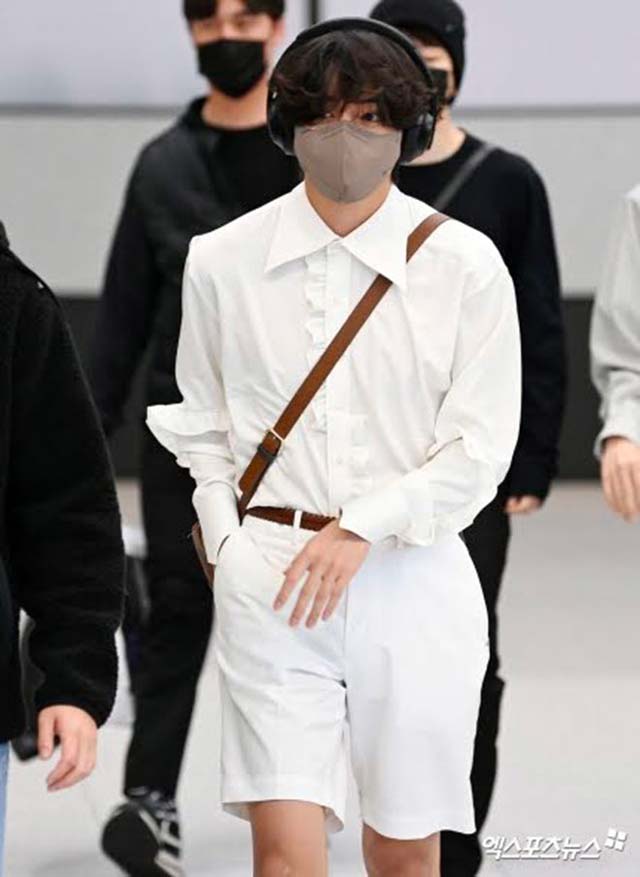 Although the flight landed very early in Korea, fans and media were present to greet the members.
BTS must have been very tired but V greeted everyone he saw and reacted to the media's outcry for the idol.
In particular, the press couldn't seem to hide their appreciation for V, shouting: "You've worked hard" and "You've done well."
Whenever V hears a comment, he always responds in some way, even if it's just politely bowing in acknowledgement.
One particular moment went viral online and it really showcased V's personality.
As the idol was walking to his car, he continued to be closely followed by the media. Although security tried to ensure that V got out of the car safely, he still showed he was attentive to those around him, including the press.
At one point, a female reporter almost hit a pillar at the airport. Instead of ignoring her, V watched to see if she was okay and made sure she wasn't hurt.
After that, V continued to walk towards his car, waved goodbye and interacted with the press.
When the video was posted, ARMYs around the world couldn't stop whispering about how sweet V is.
However, this is not the first time V has been noticed for showing off his true personality when meeting reporters.
When the group left Incheon Airport for Las Vegas at the end of March, V showed proper manners when interacting with reporters, such as taking off his headphones to listen or answering one by one.
V continues to show how caring and gentle he is. Despite having to go through a long flight and several busy weeks, the male idol still interacted with people at the airport and even protected the press surrounding him.