While "stuck" in self-isolation for 10 days because he returned to Korea from the US, BTS's V grew his beard and showed them off to fans!
On the final day of self-quarantine, V once again shared on Instagram @thv a (now deleted) video of his unshaven face while topless.
After achieving his goal during the quarantine, V informed fans on Weverse that he will return to maintaining a neat appearance by shaving off his beard.
"I have achieved my goal for these quarantine days and I have proven it to my fans. So this will be the end," V wrote.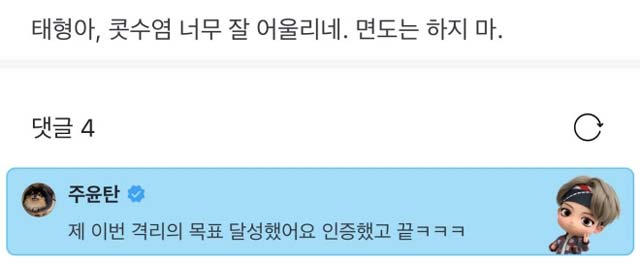 Fans are "whispering" at V's charming visual and it proves that the BTS male idol is extremely handsome with or without a beard!
After that, the keyword "KIM TAEHYUNG" (V's real name) quickly took the #1 position of Twitter's worldwide Top trending, including the US.
And many keywords expressing ARMY's excitement to see V with mustache like "Mr. Kim Taehyung", "Mr. Kim"… also became trending on the platform.