It's a beautiful tribute.
BTS's V is proving once again that he has the heart of an angel and the soul of a poet!
Today, BTS Island: In the SEOM released the first episode of BTS Become Game Developers, a miniseries that takes fans behind the scenes of BTS's new game. BTS Island: In the SEOM is a "story-rich game" set on a "peaceful island co-created by BTS for ARMY."
In Episode 1, BTS brainstormed titles and pitches for their game. In the end, Suga's In the SEOM was chosen, but each member came up with memorable ideas.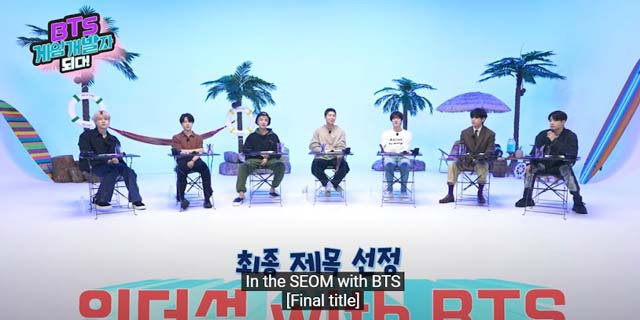 For his pitch, V wrote "7 Trees," a touching poem that describes and cherishes his members' different personalities.
"7 Trees," V recited. "Seven unique trees with different shapes and looks gathered and became a huge forest…"
"One's bright like a gingko tree…"
"One's sensitive like a maple tree…"
"…and one's warm and beautiful like a cherry blossom."
"The forest might not consist of the same trees, but with these trees, I will be happy also."
"Let's make our forest warm and happy so we can have a warm and happy time of relaxation. Seven trees."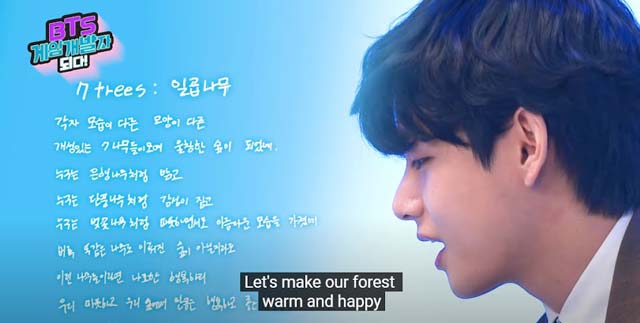 BTS listened closely to V's heartfelt words and praised his poem afterward. V never fails to impress!
Watch the full episode here: