Jin of BTS is one of the most famous characters on the planet.
His "global handsome" face has appeared in commercials…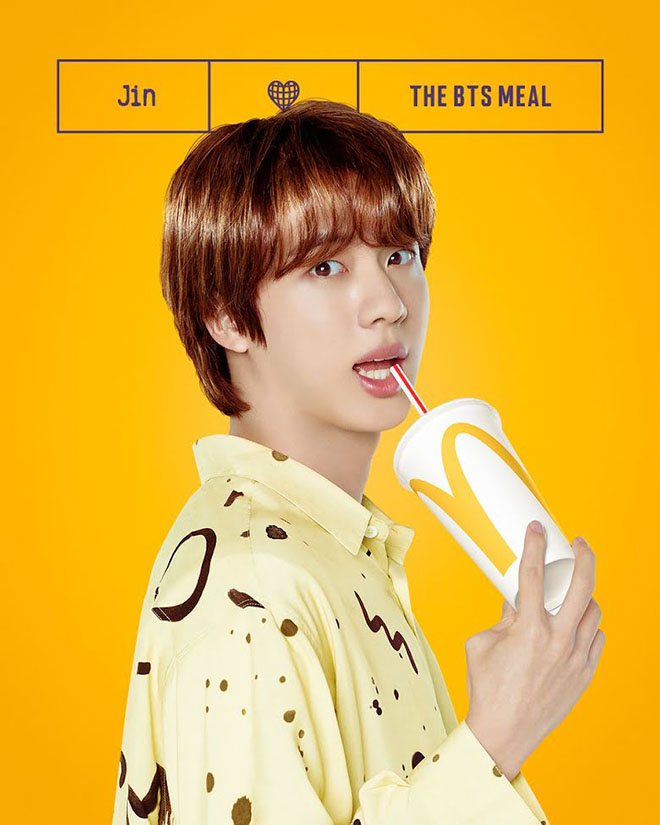 … On television, in magazines and in merchandise around the globe.
ARMYs can recognize Jin at a glance, whether he's wearing a mask or not…
… Even in disguise.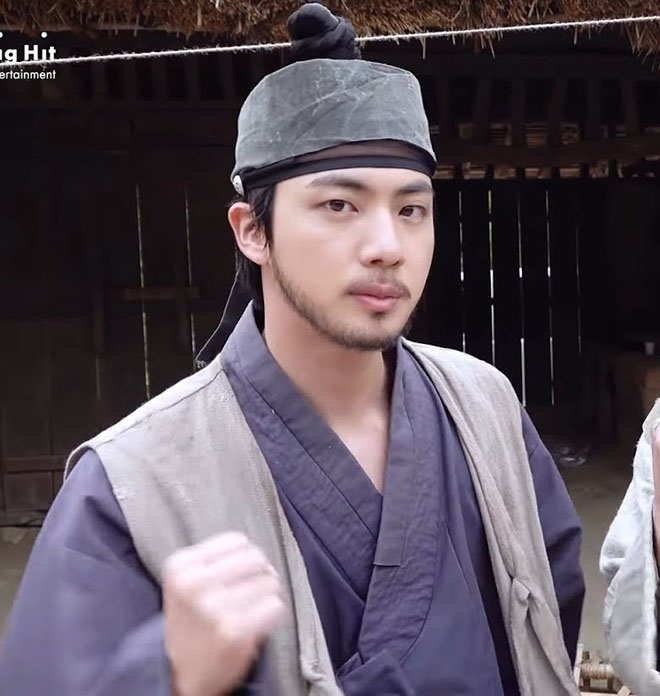 Jin in costume while filming the MV "Daechwita" by Agust D
Over the years, Jin has tried many looks but one of his most impressive and beloved transformations is "Blonde Jin".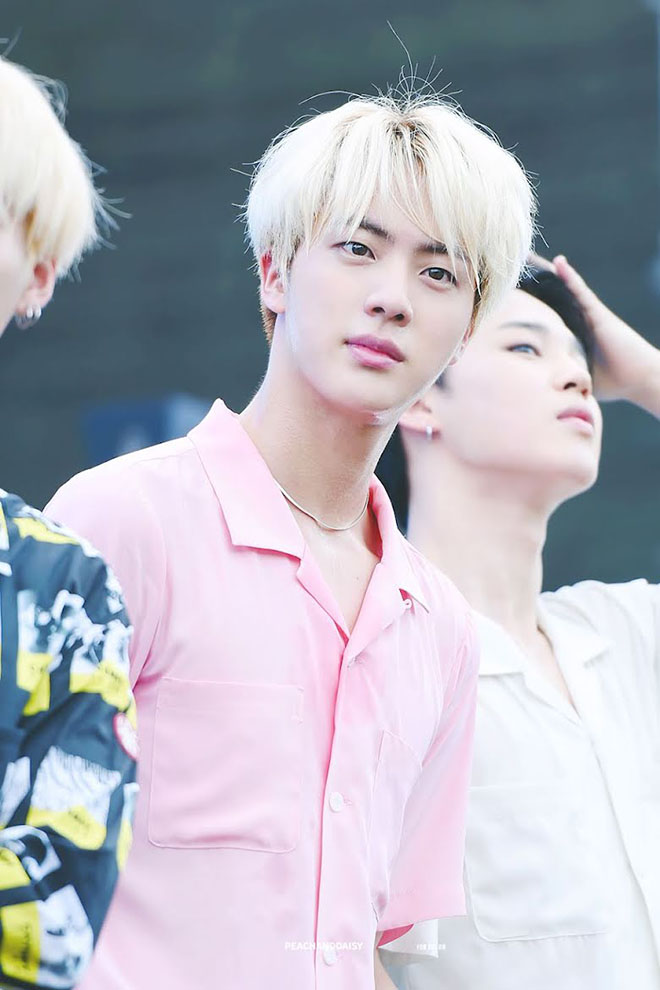 Even Jin's biological mother became a Blonde Jin enthusiast – once she knew it was her son.
"My mom doesn't recognize me," Jin said in a behind-the-scenes video. "She said 'Who is this? You look different. Well, my son!'".
"My mom was like, 'Gosh, I like it,'" Jin recounts gleefully. He gestured to the camera (and his mother?).
It seems that Jin inherited his family's genes for humour and great taste.