The boys of BTS love many foods, but there are also foods that make them uncomfortable.
Veteran ARMYs know well that BTS's love language is food. While music takes up a lot of their time, the boys aren't afraid to show their love for food.
If you're looking for a new food to try, you can even try some of their favorites.
For a group that has dominated the music industry for a while, you will be surprised to learn that BTS actually has a fairly simple taste in food.
In fact, most of their favorite items may already be on your list.
Let's see what foods the BTS boys feel "favorite" with and what they hate the most.
Classic Ramen
Time and time again, fans have seen BTS boys sipping ramen and honestly, no one hates it. What's there to hate?
All kinds of meat
It can be affirmed that the boys of BTS cannot live without meat. In fact, in an interview, Jungkook and Jimin even mentioned that Jimin's favorite food is Korean BBQ while Jungkook likes pork belly.
Seafood brings some mixed reactions
Jin loves seafood and lobster seems to be his favourite. However, RM seems to be "allergic" to seafood. Team leader can't eat seafood.
V also said that he likes crab and miso soup, while Jimin doesn't seem to like seafood.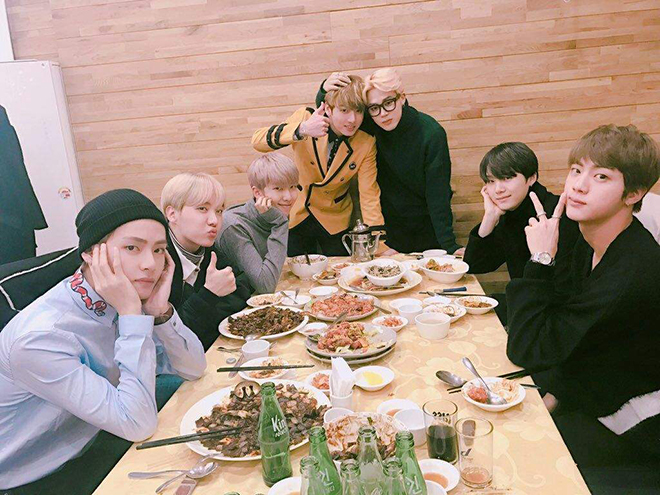 Kimchi
This is pretty obvious since the guys are Korean and they're known to love kimchi.
It is easy to see why as it is quite delicious. J-Hope loves kimchi fried rice while Jimin is a huge fan of kimchi jjigae or stew.
Even Jin once voiced his love for kimchi soup.
Mint Chocolate
Jungkook and J-Hope seem to like the taste while RM, V, Jimin and Jin always stay away. RM once revealed that it tastes like toothpaste.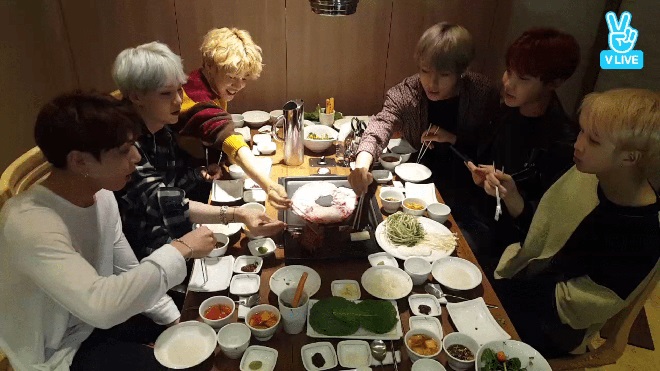 Traditional Korean food
While J-Hope loves Panda Express and Sprite, V seems to love Japchae even though he hates soybeans and red beans.
Suga and Jungkook are not picky eaters
It can be said that Suga and Jungkook are quite easy to eat but they also have their own preferences.
Specifically, they both love meat and Jungkook likes everything made from flour like pizza, bread, etc.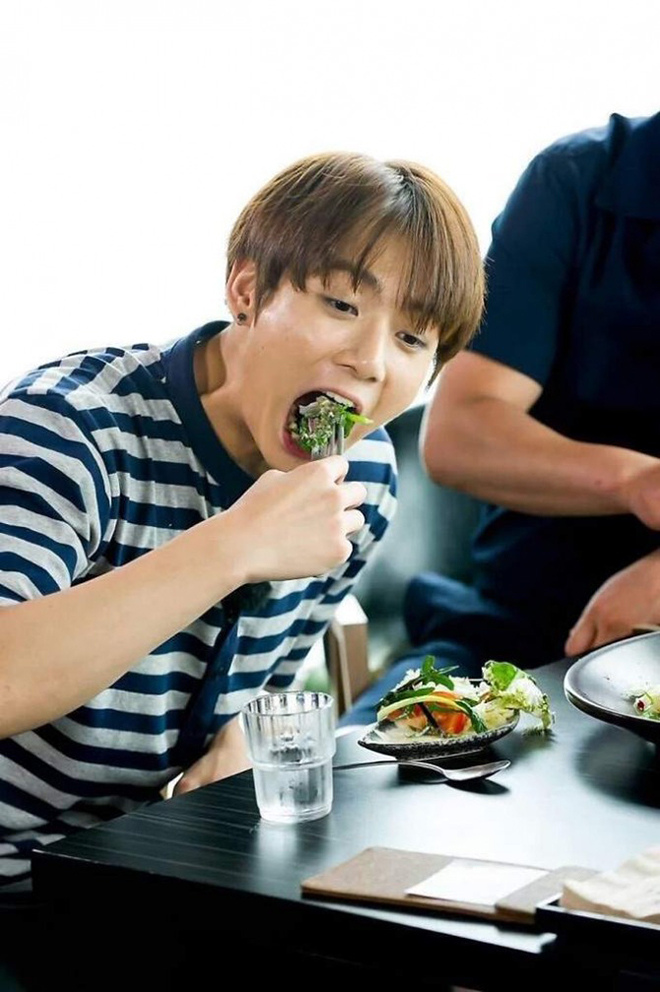 Who can say no to ice cream? Jungkook definitely can't. He seems to be the one with the sweetest tooth in BTS.
In one episode of Bangtan Bomb, there are many pictures of Jungkook eating ice cream. Many fans also know that "the youngest" likes banana milk.
None of the boys really hate sweets and seem to enjoy eating ice cream.