A viral TikTok shows BTS in panic mid-flight, but it wasn't exactly what happened.
Recently a video from BTS's reality show, Bon Voyage, resurfaced and went viral on TikTok. The video currently has over 3.1 million views, 948,500 likes, and 138,700 shares and has been reposted to various social media platforms.
The dramatic video clip of RM opening a helicopter door mid-flight was seen by some ARMYs for the first time and left many with questions about what exactly happened leading up to the chaotic moment.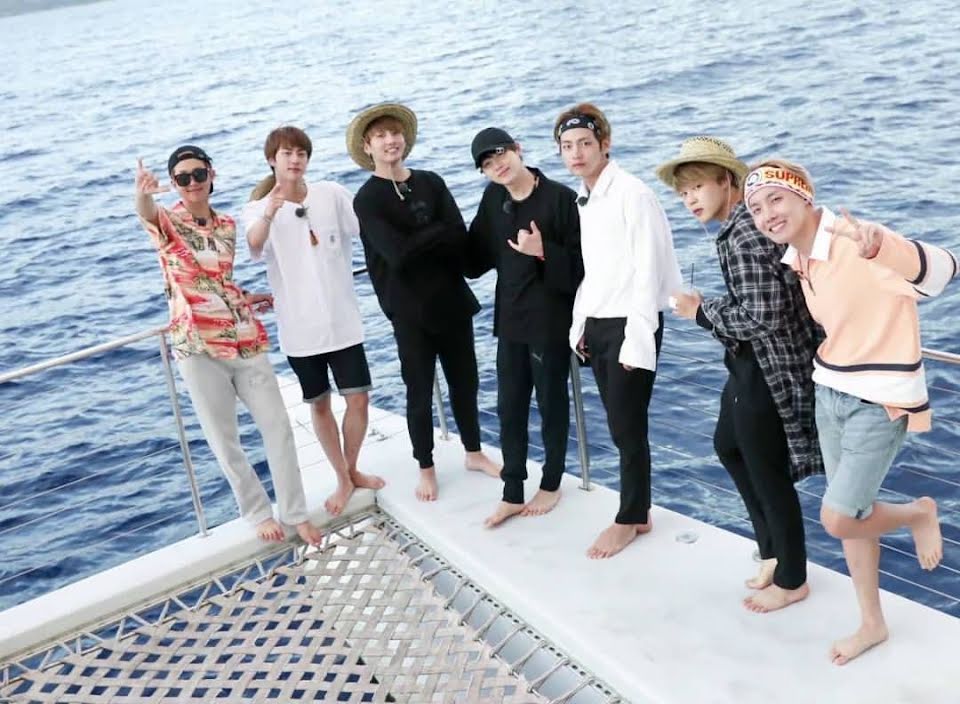 BTS's globe-trekking reality show, Bon Voyage, took the members to Malta, Norway, Sweden, Finland, New Zealand, and Hawaii over the course of four seasons from 2016-2020.
The show's second season was filmed on the beautiful Hawaiian Islands and had many fun and emotional moments over the eight action-packed episodes.
BTS visiting the "Jurassic Park" filming location in Hawaii
If tae, hobi, and jimin hula dancing doesn't brighten your day then idk what will #BTSINHAWAII pic.twitter.com/LtqAKwQv3V

— 𝐯 ⁷ (@koomintea) April 13, 2017
During episode four of the second season, the members go on a helicopter tour. Before taking flight, they were split into two different helicopters and briefed on safety procedures. In one helicopter was the group's hyung-line members, Jin, RM, and Suga, and the other had the "king" of the maknaes, J-Hope, with maknae-line members Jimin, V, and Jungkook.
As the members boarded the helicopters, they were more excited than nervous and immediately began joking around in the air.
Everything went smoothly until they were given an unexpected set of instructions mid-flight, which is where the viral TikTok comes in.
In the TikTok video, leader RM appears to "accidentally" open the helicopter door mid-flight. The video clip shows his fellow members panicking while horror-movie screams are edited over the video.
NO CAUSE WHY DID HE DO THATHFBDJDN pic.twitter.com/TCT1JPl5LM

— big dooks 👩🏾‍🚀 (@JOONCHAPO) November 27, 2022
The members' scared reactions, the caption: "everyone nearly dying cos Namjoon opened the helicopter door," and the dramatized edit led to many questions, mainly, why did RM do that? We have the answer.
The members seen reacting to the door being opened were Jin, V, and J-Hope. From the actual episode, we know that RM was in the same helicopter as Jin, but V and J-Hope were in a separate one with Jimin and Jungkook. As for the door opening, that was legitimate, but RM opened it upon suggestion from the pilot.
While some of the members did actually yell, it was more from excitement than fear for their lives.
In fact, both helicopters opened their doors for a more thrilling aerial tour of Hawaii.
The hilariously exaggerated TikTok edit was only meant to be funny and kept ARMYs who hadn't seen the reality show guessing about what went down. Now you know what actually happened!