ARMYs have always loved all seven boys of BTS but let's be honest there are always members who are a little more likable. Don't people still innocently ask each other: who is your bias?
Anyway, let's see the order of the most popular BTS members. This list is based on the poll results of Kpop Profiles and Global Hallyu Trend 2022.
7. RM
RM is the leader and main rapper of BTS. He also co-wrote and produced more than 150 songs. As the leader, he always seems serious but veteran ARMYs know how clumsy, fun, and cute RM is.
6. J-Hope
J-Hope is part of BTS' rap line and has proven his captivating musical abilities through mixtape and solo albums. The stage name J-Hope reflects who he is: Always cheerful, everyone's hope.
5. Suga
Like J-Hope, Suga belongs to the rap group. Although he is ranked 5th on the list of favorites, he is definitely the most asked person in BTS! Extremely talented, Suga broke many records with mixtape and is the man behind many world-famous hits. His nickname is baby meow. Like a cat, Suga looks aloof and cold on the outside but is actually extremely cute and sweet.
4. Jin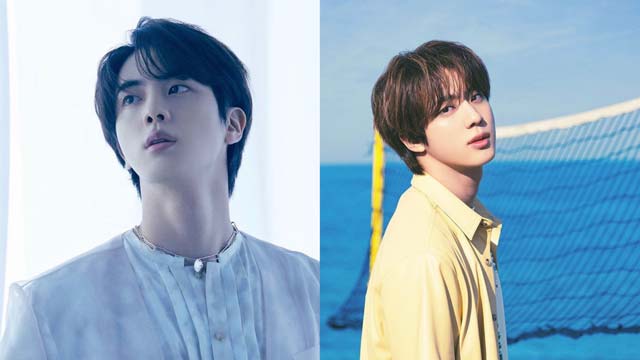 Jin is in charge of the visual role of the group. As the eldest brother, Jin often helps RM "clean up the chaos". However, he is also nicknamed "false maknae" with a very childish personality. Jin is highly appreciated for his voice, which is considered an indispensable binder in BTS music. He was named "global handsome" because of his perfect beauty, not knowing which corner is more beautiful than the other, with his perfect physique.
3. Jimin
Thus, the top 3 belongs to the youngest group. Jimin ranked 15th in Global Hallyu Trends 2022's list of the most famous Kpop artists globally. Jimin's genderless beauty combined with his eye-catching choreography, he looks like an angel. Jimin's sweet voice is also considered a cure-all for many people.
2. DRAW
It's hard to distinguish first and second place! In second place is V – a hidden member of BTS. As a beauty legend since before debuting with BTS, V has received the title of the most handsome in the world many times. If perfect looks aren't enough, listen to V's voice. The deep, warm voice is sure to make ARMYs don't want to leave. On Global Hallyu Trends, V ranked 14th. He topped Kpop Profiles with 1.7 million votes.
1. Jungkook
To talk about Jungkook, there is no more suitable word than "Golden maknae". It's hard to list all of Jungkook's more than human talents. When brave like a tiger, when cute like a rabbit, Jungkook makes ARMYs fall from one state to another. Jungkook's inspirational voice is like a healing medicine and watching him, according to science, will help women live longer!
On Kpop Profiles, he has 1.5 million votes and on Hallyu Global Trends, Jungkook is at the top.
Who is your bias?