V BTS posted two photos through the Weverse app, revealing that he was on the subway station.
V's mini trip to the subway went viral so quickly that it became a "trend" on Daum Entertainment 's real-time search engine websites , at number 4 (V) and at number 5 ( V Subway).
Even the hat V wears is starting to gain attention because it is made of recycled polyester and is a fair trade garment (the deal is designed to help manufacturers in developing countries) develop fair and sustainable commercial relationships).
Fans also revealed that this is not the first time V has taken the subway when an old photo of V and his best friend Park Bo Gum on the subway was recreated.
Fans feel nervous when V uses public transportation and wonder how those near the idol can stay so calm in the face of this situation.
In the end, fans are happy that V was able to have a good experience during this train ride.
"I'm happy if Taehyung is happy!"
"Is it okay for you to take the train? He previously said that he wanted to go around comfortably. He was satisfied. Love you Taehyung!"

"Subway? So great! For us it's everyday life but for Taehyung it's something special. I'm glad you can do something that you can't do every day."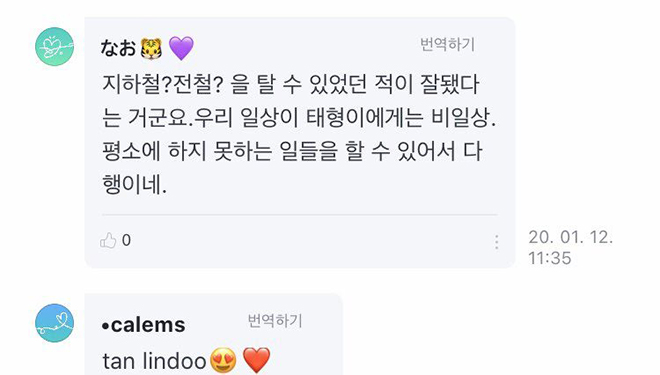 Fans hope that V and the other members of BTS can often enjoy small but happy moments like this.