Looking at the face and body like the graphics of V BTS, many people must have lamented: What is it that makes you so beautiful? Let's see what V's menu is to see if we can learn anything!
It is said that beauty when young is given by God, but as you age, it is due to the way you live. It's easy for ARMYs to see that over the years, V BTS has only gotten more beautiful. Let's try to see what his lifestyle is worth learning:
1. What to eat?
BTS's schedule is extremely busy, so V and the members often have to eat quickly the purchased items. V really likes the food of Panda Express – a fast food chain with Chinese style.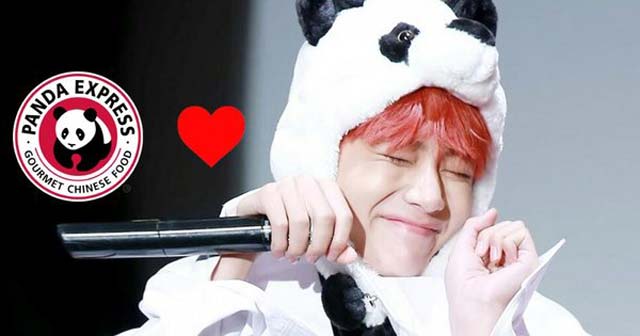 In addition, he really enjoys eating crab and miso soup. These are two foods rich in energy and good for health. Regarding Korean food, I like japchae the most, like fried vermicelli. Also, he likes all kinds of meat.
Meat is essential to provide energy for activities and enough nutrients is the most effective way to have beautiful skin and face. Regarding snacks, V likes to eat popcorn.
The fruit that V especially loves is strawberries. Strawberries are famous for being anti-oxidant fruits, which help maintain a youthful appearance. Because Jin's family has a strawberry garden, V freely eats delicious and safest strawberries.
However, there was also a time when he "complained" that since he learned that he likes to eat strawberries, too many strawberries have been sent!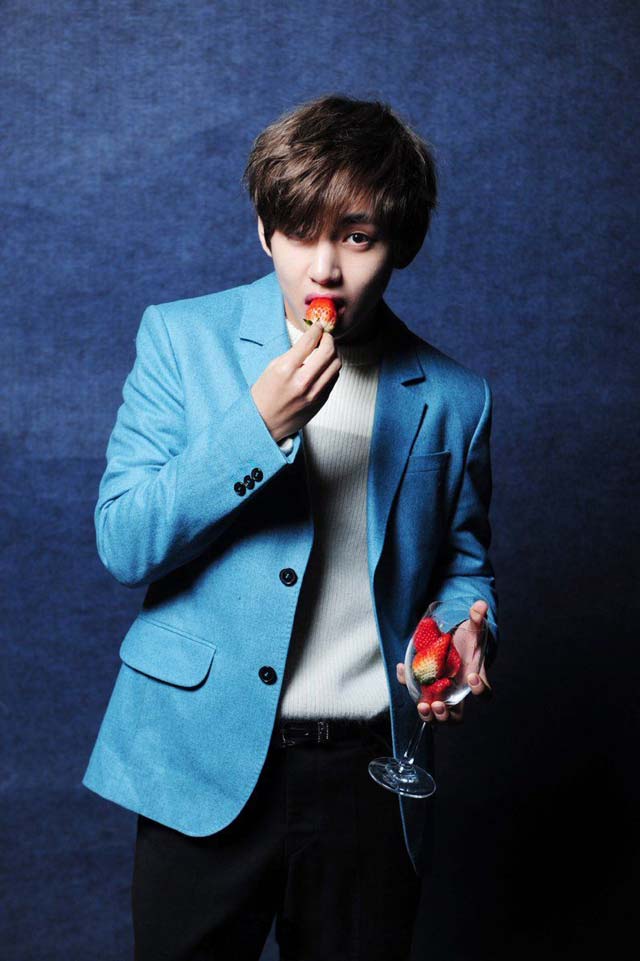 Some other eating secrets that are especially worth learning from V are: he doesn't like spicy foods and alcohol. A little spicy is fine, but don't eat it too spicy, ARMY. Alcohol should be studied V, excluded as much as possible.
On the contrary, V is extremely fond of drinking water. He is the BTS member who drinks the most water. Water is a simple and effective way to maintain moisture in the skin and purify the body. People still say: If you are healthy, you will be beautiful!
Born in the land of skin care, of course, V also has special skin care secrets.
Although V always appears with smooth porcelain white skin, in fact, with his schedule and frequent makeup, his skin is very prone to acne. In addition to the most effective way is to drink lots of water, V also maintains a number of other good habits.
First, always clean your skin at the end of the day so it can breathe. Second, moisturize thoroughly even if you have acne. When you have to sit in the air conditioner, you have to take care of it even more. V's toners, acne creams and intensive creams are used on the advice of a doctor because everyone's skin is different.
In particular, V has a different secret. That is, after applying the cream, he lightly slapped his face several times, both to circulate blood and support the cream to penetrate deep into the skin.
3. Other Secrets
Being active is also the secret to maintaining beauty from the inside out. In addition to BTS's elaborate choreography, according to Jimin's recent sharing, V also works hard. Everyone knows, working out helps the body stay healthy and young. It also helps to make the contours of the body and face more defined.
Most importantly, they still say: mind is born. People who work hard and have goals always possess the beauty of work, solidity and confidence. Living with a beautiful mind, the face is even brighter.
ARMYs all know how hard-working and beautiful V is, right?