Netizens are enjoying more photos of BTS's V with his friend actor Kang Dong Won.
As seen previously, the two reunited at the VIP preview of 'Broker,' and fans were ecstatic to see two handsome celebrities side by side. Despite the age difference, the two seem to have cultivated a close friendship over the years.
On an online community forum, a fan shared more snaps of V and Kang Dong Won together from a young actress's Instagram account. In the photos, V and the actor look naturally friendly.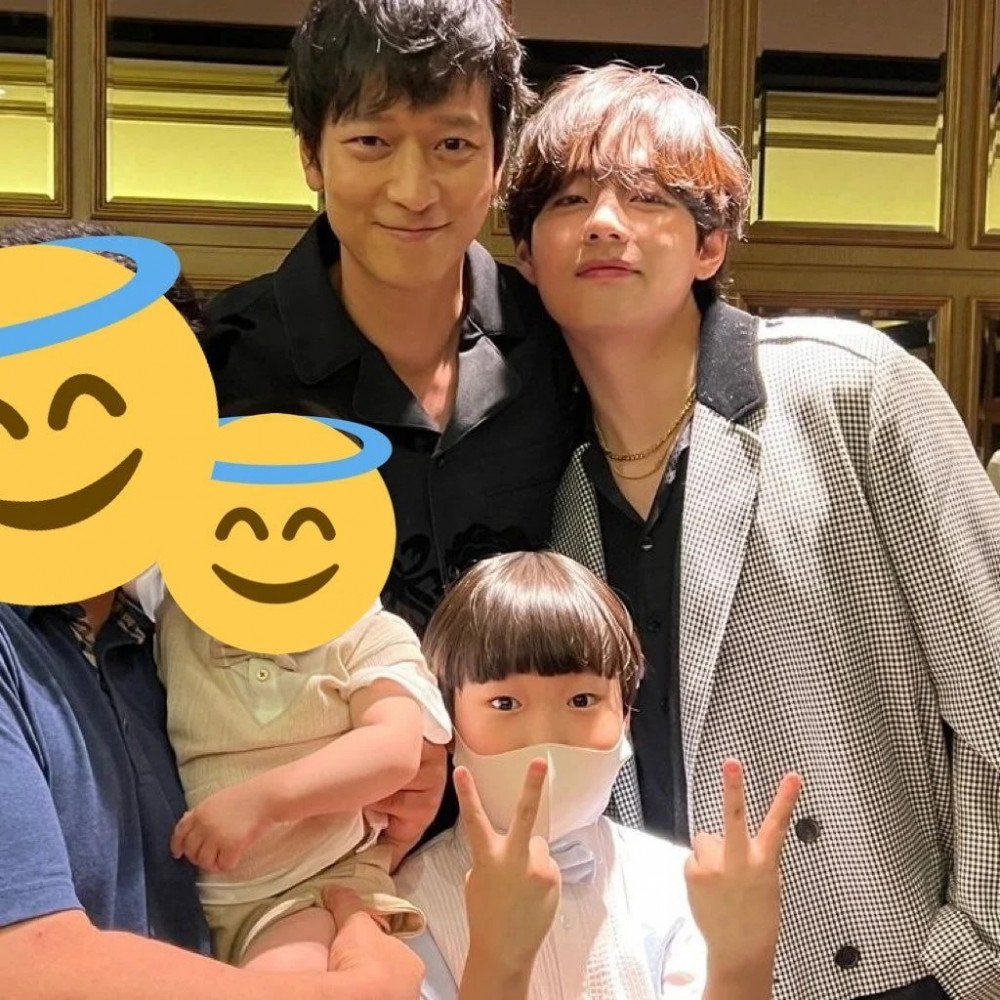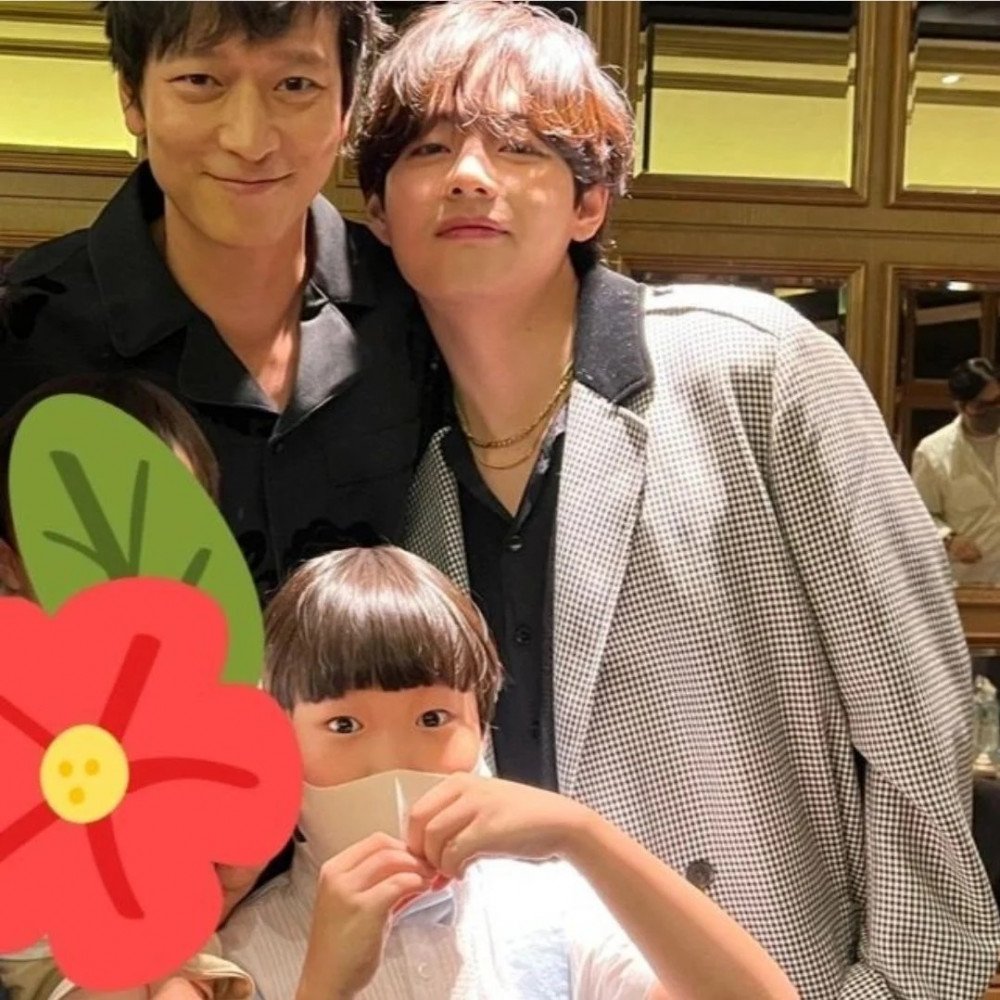 Netizens shared reactions such as:
"OMG….the amount of handsomeness"
"Wow, Kang Dong Won's looks do not change with age"
"I can't believe they look so good standing next to each other despite the age difference"
"V is so pretty while Kang Dong Won is handsome"
"I love these beauties"
"They look like they are from the same family"
"LOL why do they look so good together"
"We always welcome two-shots of handsome people"