Despite breaking the record for both nominations and the Billboard 2022 award, BTS was unable to attend the award.
Whenever appearing at award ceremonies, BTS immediately becomes the focus, whether it's in Korea or the Grammy, American Music Awards. It's no exaggeration to say that the boys' every move is front page news and many award ceremonies have turned into BTS fan meetings!
Unfortunately, BTS has confirmed that they cannot attend the Billboard 2022 Awards. Even so, they are still the center of the ceremony!
In previous years, netizens were delighted to see that the stands were full of spectators, making the atmosphere more lively and vibrant. However, this year, the MGM Grand Garden Arena stands are very poetic and gloomy. Although it is impossible to 100% confirm that it was because BTS did not attend, it is 99% likely.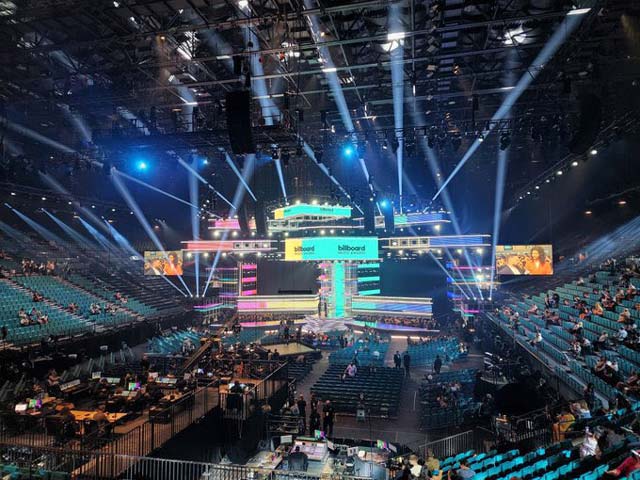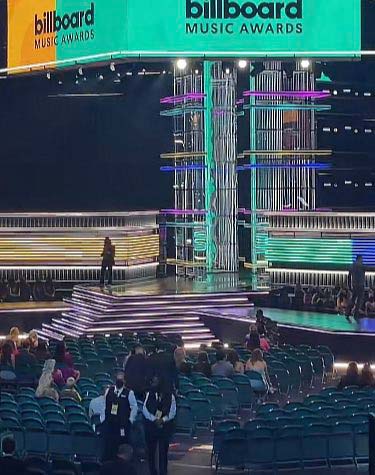 Netizens also pointed out that, last month, the same venue was sold out when showing the Permission To Dance On Stage – Las Vegas concert live.
Although BTS does not appear, the Billboard award also ensures that the audience feels the taste of BTS. During the break, they played BTS' iconic Boy With Luv performance, performing with Halsey at Billboard 2019. As can be seen, it was just a replay, but it was enough to make the audience cheer non-stop.
One netizen even joked that it was the loudest moment of this year's awards ceremony.
Thus, despite their absence, BTS has once again proven that they are the mainstay of global events. Previously, many netizens speculated that BTS's refusal to attend Billboard was because they were not satisfied with the "squeezing lemons out of the skin" of the Grammys.
ARMY still brought BTS Bomb even though BTS didn't show up