What began as a ready-to-risk-it-all marriage proposal has become an international sensation.
yoongi marry me : pic.twitter.com/i1iPxCdXDn

— kimraaaa. (@rahmdess27) January 13, 2023
The "Yoongi, marry me" meme has appeared everywhere from BTS Suga's live broadcasts to national television. He just can't escape it!
suga could be stranded on an island and he'd look up to see a flock of seagulls spelling out "yoongi marry me"

— hj⁷ (@onyxguk) January 13, 2023
Here are some of the most unexpected "Yoongi, marry me" moments so far.
1. The ARMY who decided to shoot their shot at an NBA game.
Can't a man watch basketball in peace? Not if he's Min Yoongi! Much to fans' delight (and Suga's chagrin?) an ARMY waved this sign during a recent game between the Los Angeles Lakers and Dallas Mavericks.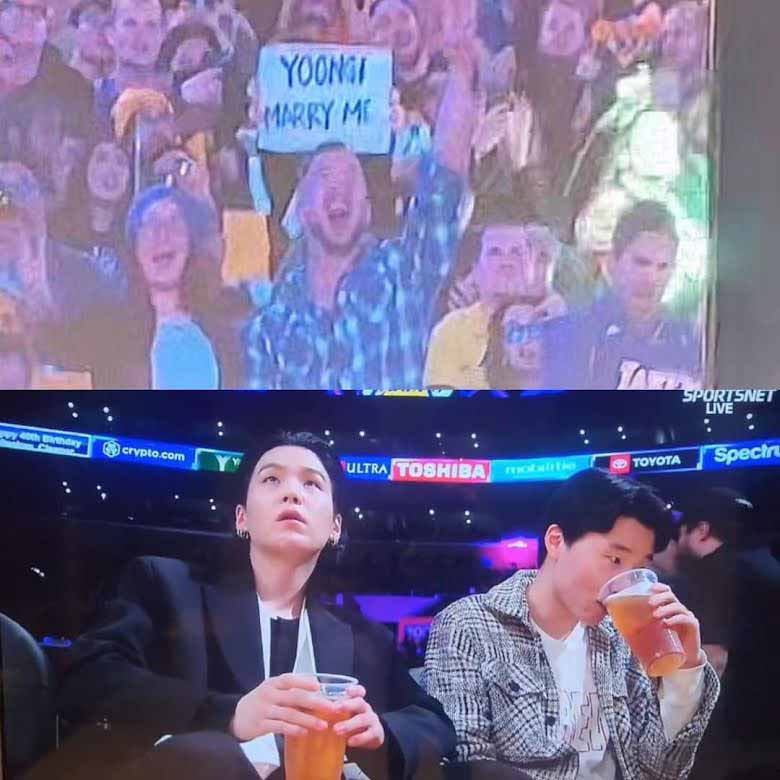 2. The suitor who crashed a TXT broadcast.
There's no telling what will happen when K-Pop idols go live, but Soobin probably wasn't expecting to become ARMY's wingman.
Unfortunately for Suga's suitors, Soobin had other plans. After reading this comment aloud in English and Korean, Soobin said, "You've come to the wrong channel." Better luck next time!
3. Sneak attack at the 2022 MAMA Awards
On November 30, BTS's J-Hope. attended this annual award ceremony solo, but that didn't stop one creative fan from asking Suga to marry them.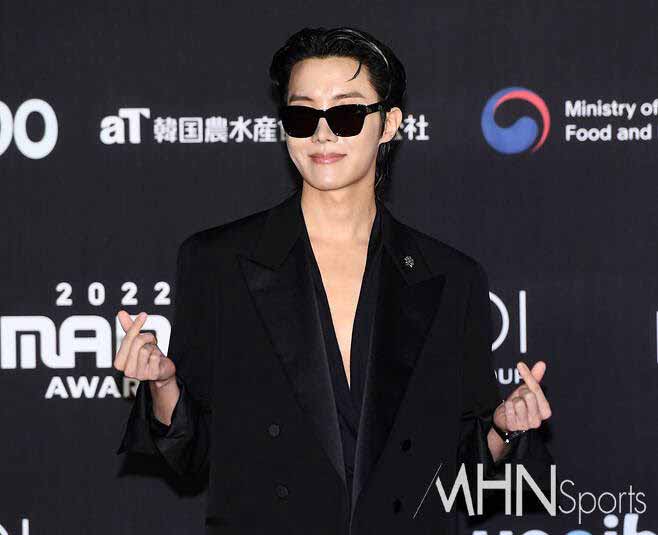 J-Hope graced the stage as a performer, but also as a winner of several awards, including "The Most Popular Male Artist." During his speech, a camera cut to the audience. One fan flipped their sign, "Hoseok-ah, be happy," to reveal a hidden message: "Yoongi, marry me."
4. RM's proposal
Suga is used to fans asking for his hand in marriage, but what about his members? In an episode of Run BTS!, RM imitated fans by commenting, "Fighting Yoongi! Marry Me," during Suga's live stream segment.
Suga, of course, ignored him.
5. Get in line, John Oliver!
In an episode of the American late-night show Last Week Tonight with John Oliver, the host said, "And by the way, Yoongi, marry me. I have the documents."
John Oliver referenced the "Yoongi, marry me" meme, but also one of Suga's earliest responses to ARMY's marriage proposals. Back in 2018, Suga told ARMY to, "bring the documents," if they wanted to marry him.