After Vogue Korea 's Editor-in-Chief Kwangho Shin posted a photo on Instagram of a possible photo shoot featuring V, fans couldn't contain their excitement.
Thanks to their worldwide popularity, BTS appears densely in all media, on the covers of all famous magazines. Recently, member V of the most popular boy group is about to continue to be honored to become the cover face of Vogue magazine .
"Vogue – magazine" immediately became the number 1 breakthrough topic related to "V – singer" following Google's trending worldwide.
In addition, the keyword "V IS COMING" (V is coming back) has become a trend on global Twitter.
Fans can't contain their excitement at the news that the world star will hit the Internet with his first personal magazine photo shoot.
"Very excited about this" – one netizen expressed.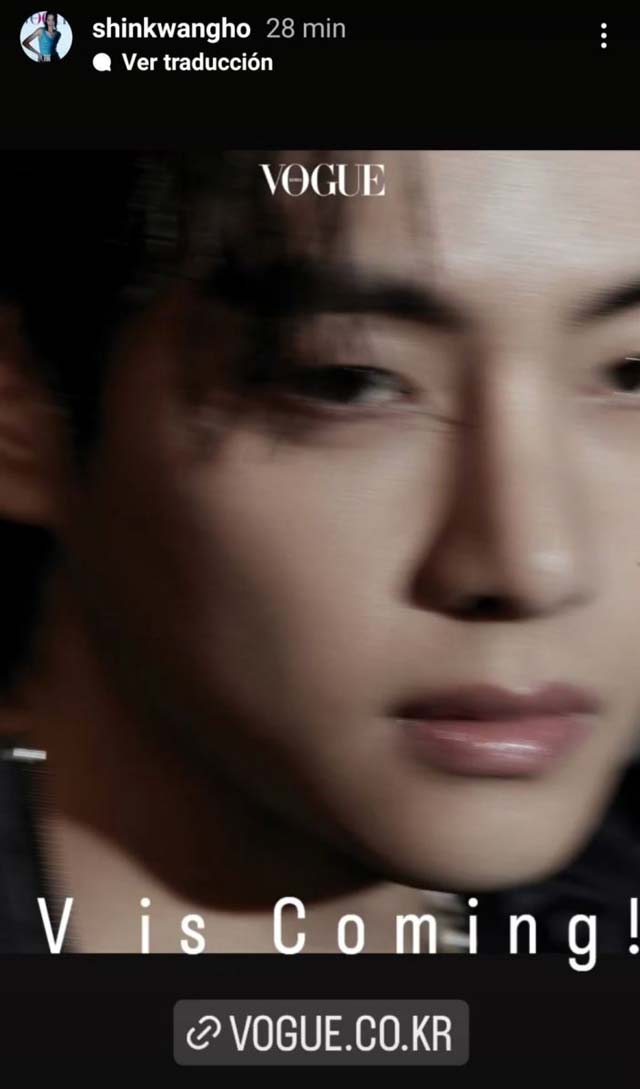 Another netizen wrote: "The man is known with just a V and the above trend is a pretty strong statement about the most handsome man in the world. Fans will melt at the visual impact. his once this issue of Vogue comes out".