Male idols Jimin and V are famous as an inseparable pair of BTS.
During many years of operation, ARMY has witnessed the admirable friendship between V and Jimin with many moments. Especially the letter that V wrote to Jimin, shows how much the two guys love and cherish.
Specifically, in Bon Voyage season 1 released in 2018, BTS is tasked with writing letters to each other and V is the one who will write letters to Jimin. When reading this letter, ARMYs will surely not be able to hold back their tears because they are touched.
Below is the text of V's letter to Jimin:
"Jimin-ah, hello. I'm so confused to write you letters like this but I'll try to keep writing. Remember, we both came to Seoul empty-handed and became trainees together.
We woke up together, put on our uniforms, went to the same school, we had lunch together, we went to the practice room, we went back to the dorm together, and we talked all night.
6 years have passed like that, you have become my best friend. Before we debuted, you were very nervous. At that time, I had a meeting with the directors of the company and they asked me what I thought when you joined the group.
I thought for a long time and said that you are the one who is with me when I'm happy and when I'm sad, you're the one who laughs and cries with me.
So I say how great it is to have a good friend like you on the side of our debut journey. In other words, I'm so happy to debut with you.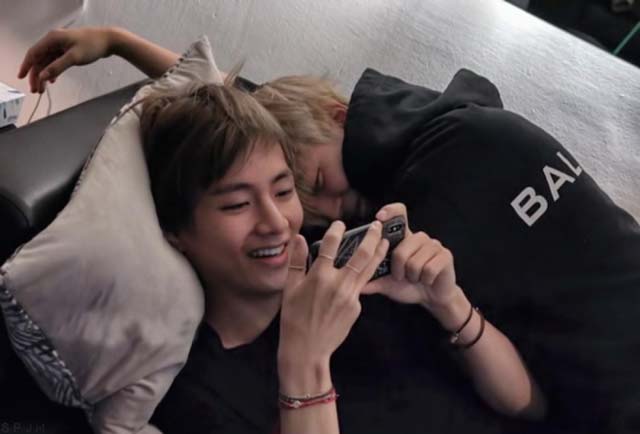 All the memories of the two of you always make me smile, I'm sorry too because it's all the ones who get it back. When I cried in the toilet, you cried with me.
You always care and worry about me. You work hard for me and always understand me. You listen to all of my feelings and always love me even though I still have many bad things."
While reading the letter, Jimin was also very emotional, expressing how grateful he was to have such a great friend as V. V himself was in tears as he read the letter himself!