Do you agree with their picks?
BTS is back with the second episode of their Apple Music radio show, BTS Radio: Past & Present, celebrating nine years of BTS and celebrating ARMY's love across the world.
In the first episode, BTS chose the songs they have the deepest connection with and feel best describe BTS. They chose the songs they believe ARMYs love the most in this episode.
Up first was RM's pick "Mikrokosmos," he shared that it has to be the song ARMY loves the most. He explained that lighters are in the air, and phones are out when they perform the song during the encore. He said when that happens, it's very impressive and emotional.
1. "Mikrokosmos"
BTS sings about their love for ARMY in "Mikrokosmos," making it a touching choice as a fan favorite. In the dark, ARMY's love shines the brightest.
7 billion lives, the city's night view
Is possibly another city's night
Our own dreams, let us shine
You shine brighter than anyone else
— Suga's verse in "Mikrokosmos"
2. "The Truth Untold"
Jin wanted to convey the truth he couldn't say by choosing "The Truth Untold." This song is performed by Jungkook, Jimin, V, and Jin.
The lyrics of this song are based on the Italian story, "La Citta di Smeraldo," which tells the tale of a man who hid himself away in a castle because of his appearance. He found joy in tending to his garden's flowers every day. He fell in love with a woman who would pick the flowers, and he began to look forward to catching a glimpse of her but would never reveal himself to her because of his appearance.
You know that I can't
Show you me
Give you me
I can't show you a ruined part of myself
Once again I put a mask on and go to see you
— Jungkook's verse in "The Truth Untold"
3. "Epiphany"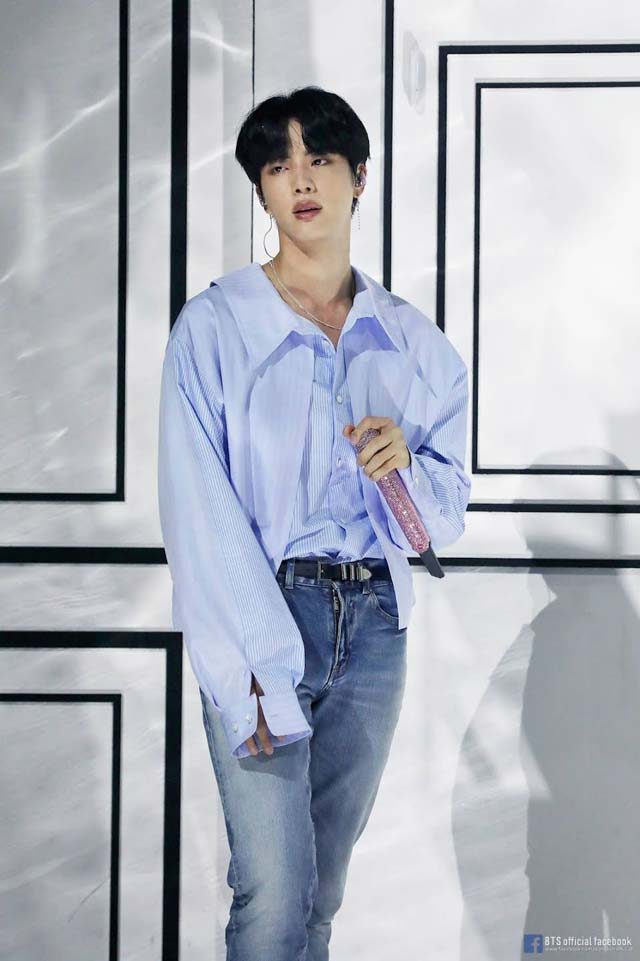 Jin hilariously revealed that he picked "Epiphany" because he wanted fans to listen to his solo song. The song is about realizing you've lost yourself while loving someone else and coming to the epiphany that the person you should put first and love the most is yourself.
I'm the one I should love in this world
Shining me, precious soul of mine
I finally realized so I love me
Not so perfect but so beautiful
I'm the one I should love
— The chorus of "Epiphany"
4. "UGH!"
Suga picked "UGH!" and "BTS Cypher, Pt. 3: KILLER (feat. Supreme Boi) because he likes the energy of the songs, and they haven't performed them in a while. Both songs are performed by BTS's rap line, RM, Suga, and J-Hope.
The lyrics for "UGH!" criticizes the amount of anger in society and talk about how feelings of anger and rage can be channeled in both positive and negative ways.
There are tens of thousands of reasons to be raging
Good will and evil will, all the very same
I can rage, but if there were to be damage done
To others' lives, I don't like
— J-Hope's verse in "UGH!"
5. "BTS Cypher, Pt. 3: KILLER (feat. Supreme Boi)"
BTS snaps back at their haters in "BTS Cypher, Pt. 3: KILLER," also criticizing other performers who don't bring sincerity to their rap music.
Rather than those who do hip-hop through the keyboard
I live a hundred times harder
They look at rap easily genre, too many generals
Uncertain, ambiguous all of them have some manners
Those who can't even continue on one verse
— RM's verse in "BTS Cypher, Pt. 3: KILLER"
6. "Make It Right"
BTS sings about reciprocating the love you receive and appreciating the people who have stood by your side in "Make It Right." J-Hope chose this song because it's been a while since they've heard it. It was a song he wanted to hear on the radio.
This eternal night with no end in sight
It's you who gifted me the morning
Can I now hold that hand?
— Pre-chorus from "Make It Right"
7. "Heartbeat"
J-Hope also picked the fan-favorite, "Heartbeat," because he knows how much ARMY loves the song. In the song, BTS sings directly to ARMY about their doubts, hopes, and dreams and how ARMY has been there with them through everything.
I wish that you would love me
Like yesterday, don't let go of this hand ever again
And every time my heart beats
Match your steps so you don't wander around ever again
— Jimin and V's verse in "Heartbeat"
ARMY highly requested the song during Jungkook's live broadcast on his birthday last year, where he hysterically forgot they had a song of that name. Once he played it, he instantly remembered but said it had been so long since the group had performed it that he had to think of the lyrics.

8. "Spring Day"
feeling of longing for someone and yearning for them to return.
Pass the end of winter's cold
Until the spring day comes again
Until the flowers bloom again
Please stay, please stay there a little longer
— Post-chorus of "Spring Day"
9. "Save Me"
Jimin's second pick was "Save Me" because he felt that it was a song ARMY liked the most when performed on stage.
In "Save Me," BTS sings about how the power of love can help bring you out of the darkness.
Listen to my heartbeat
It calls you whenever it wants to
Because within this pitch black darkness
You are shining so brightly
— V and Jin's verse in "Save Me"

10. "Love Maze"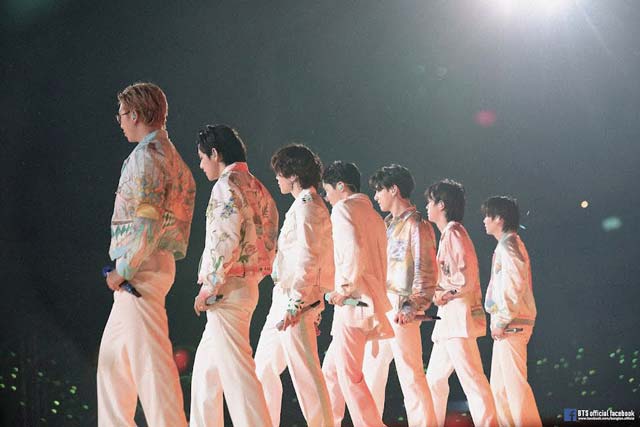 V said he picked "Love Maze" because it is his favorite. Jungkook shared it was also his pick, and although they haven't performed it a lot, they could feel the love from fans when they did. RM added that it's his "bicycle song."
"Love Maze" describes how life may sometimes feel like a confusing maze, but even if you are lost in life's maze, having special people by your side can make it seem like paradise.
Hardships will try to deceive us but
Just focus on me then
In the darkness, just the two of us is enoughIn all these lies
If we're together, even an endless maze is paradise
— Suga's verse in "Love Maze"
11. "Home"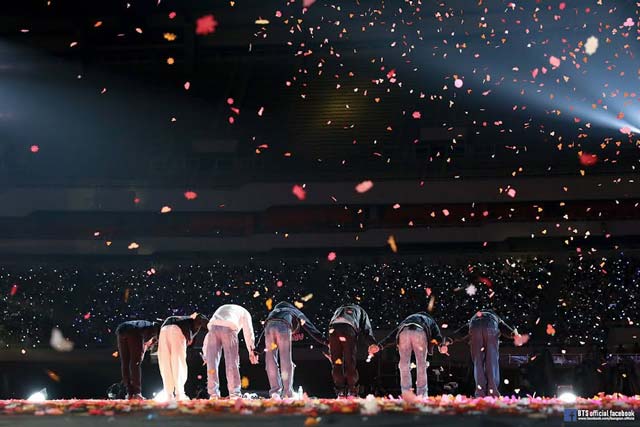 Jungkook had the last pick and chose "Home" as a fan favorite. He shared that the song is about returning "home" to ARMYs, and he feels that fans would like the song because it reminds them of BTS's love for ARMY. V chimed in and said when they perform it live, the reaction is incredible and makes him feel proud.
BTS sings about how ARMY is their home and acknowledges that fans have been there for them from the very beginning. Although they've achieved massive success, fame, and fortune, they feel most at home with their fans.
I keep remembering you between crossroads
You knew me when I had nothing else
I could smile at the thought of you
The place where you are
— Jin's verse in "Home"
During the episode, they also played "Best of Me," "Silver Spoon," and the final song that played was "We Are Bulletproof: The Eternal."
RM's ended the episode by saying selecting these songs reminded the members how much love and support they receive from all of their fans. They remain forever grateful for everyone who's been along for the ride.