So much talent! 🤯
BTS's V is a lover of all things art-related and his recent Instagram post shows his latest and greatest gift from a fellow artist.
A few months ago, he posted some abstract art on Instagram. With a mix of colors, shapes, and designs, it definitely stood out to fans.
It didn't take for ARMY long to track down the source of the artwork. The piece is called "The Scientist" and came from artist Andres Valencia as seen on an Instagram page from October 2020.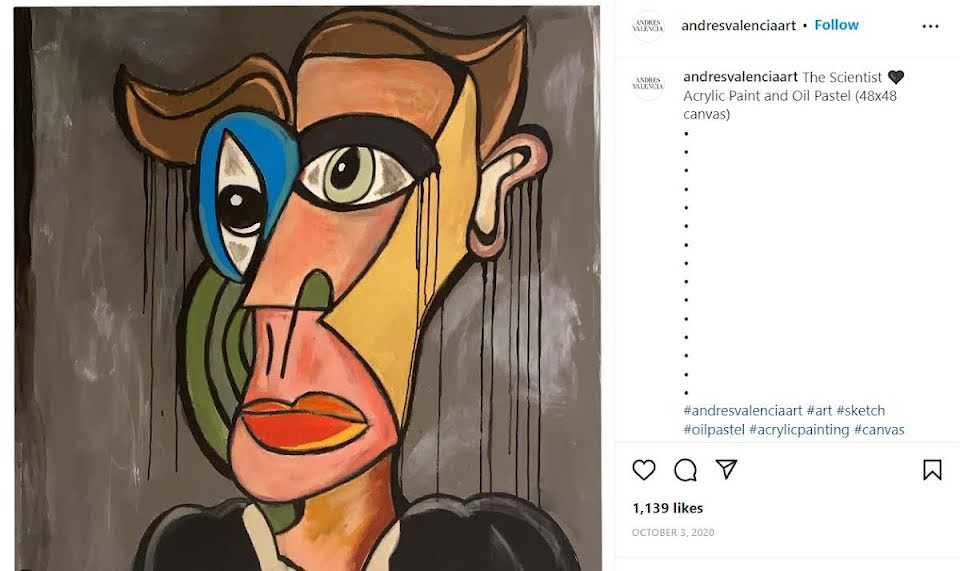 The 11-year-old artist, known for his art with over 150K thousand followers on Instagram, has recently created a piece that's for a one-of-a-kind for V himself!
The painting of V is based off of his portrait from BTS's Map Of The Soul Photobook which features him standing against a blue background with crystal tears and black hair.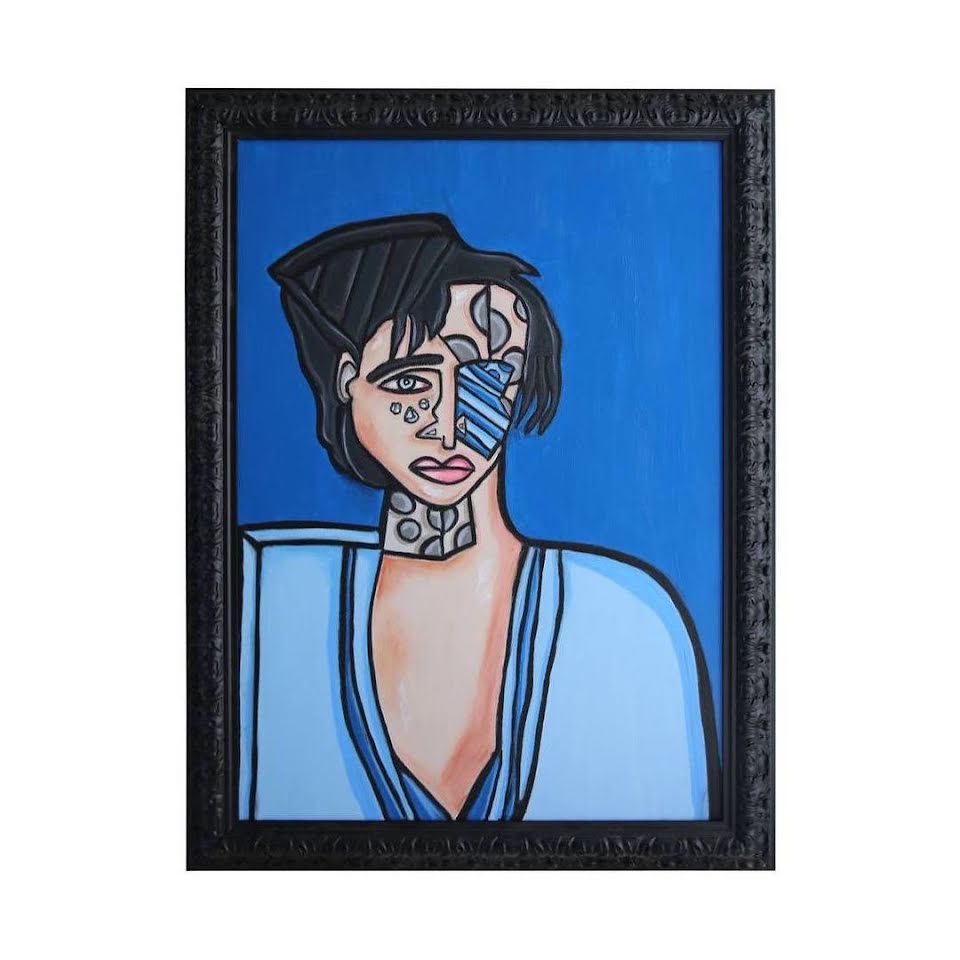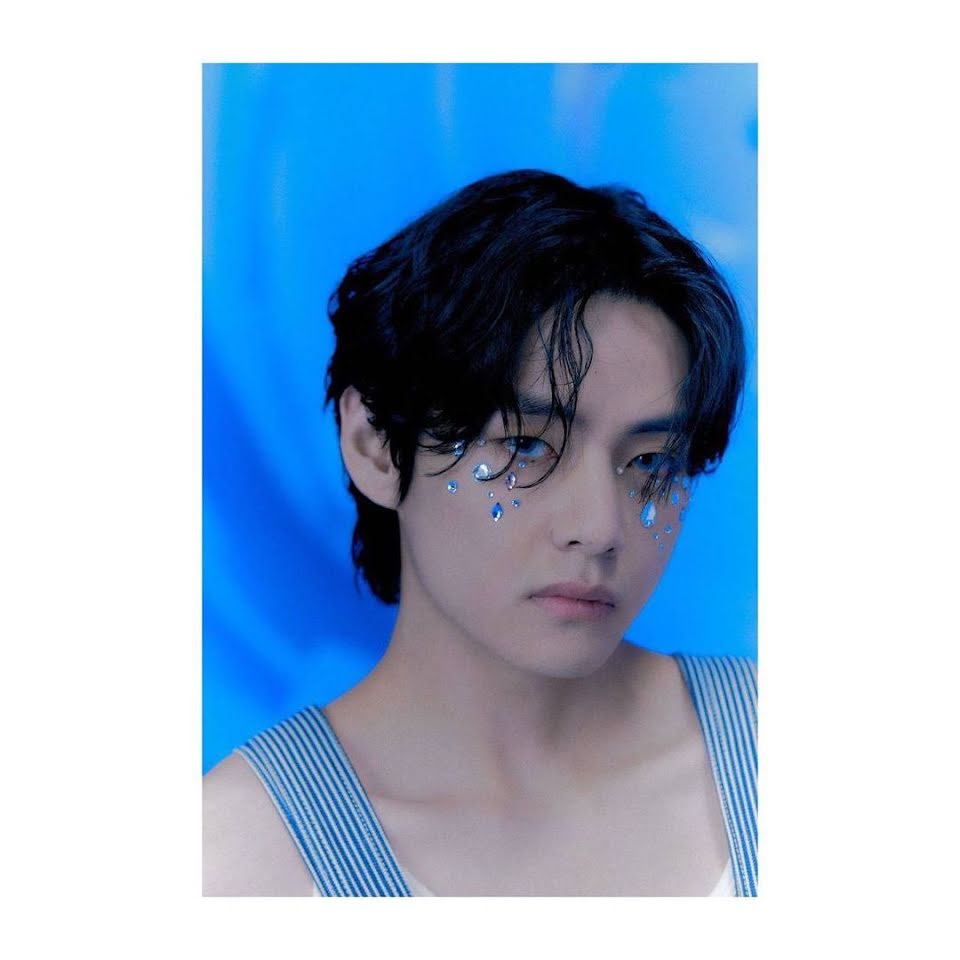 V excitedly posted the results on Instagram, thanking the young artist for his work.
Thank you @andresvalenciaart for this beautiful artwork!
Ever since I saw your work, I've been such a fan☺️
— V
Andres Valencia responded through Instagram story, sharing how fun the experience was for him.
The wholesome interaction between two artists is just too sweet!