Every time Jin comments, it's a joke for ARMY!
The Weverse platform has given fans the opportunity to interact directly with their favorite idols. Jin BTS is no exception and he often interacts with ARMY, no matter how "unusual" the message is.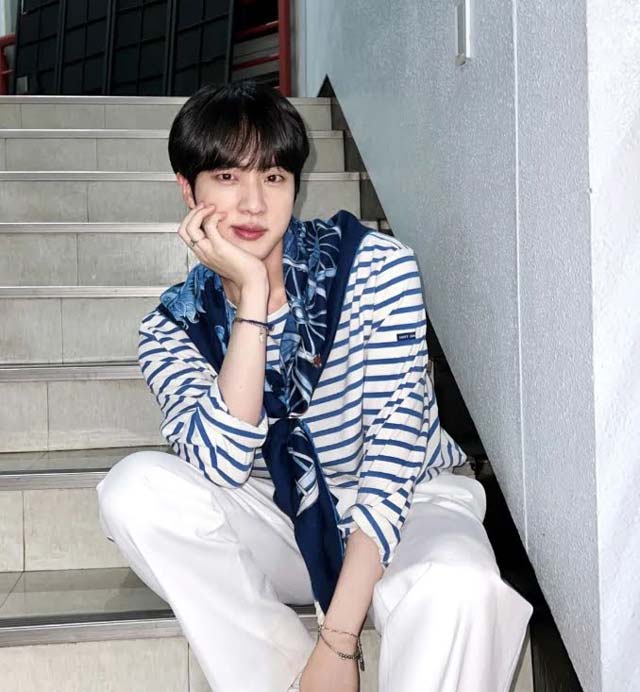 Well, once again, Jin caught the eye (and burst out laughing) when he answered a fan question about his recent appearance on My Alcohol Diary .
It's no surprise that ARMYs ask a lot of questions about the show. This episode is not only chaotic but also shows a very different side of Jin. Between BTS and Lee Young Ji, the show made ARMYs all over the world laugh.
However, it seems Jin has to come out to clarify some of the "rumors" about this episode.
Accordingly, Jin and Lee Young Ji played a game of drinking cards. With a comedian like Jin, there's obviously a lot of comic chaos.
But to play this game, it is impossible to avoid the scene where Jin and Lee Young Ji's hands touch each other during the fight.
An ARMY got jealous when they saw this scene! This ARMY shared a photo of Jin's hand touching Lee Young Ji with the caption, "Kim Seokjin hyung… I'm crying".
This ARMY also humorously added the lyrics of Justin Bieber's song That Should Be Me because it is directly related to this hand-holding.
It was a strange post, but Jin happily responded, dispelling the rumors.
"You hit her arm. I guess you saw me slam my hand down too. It's not holding hands," Jin explained.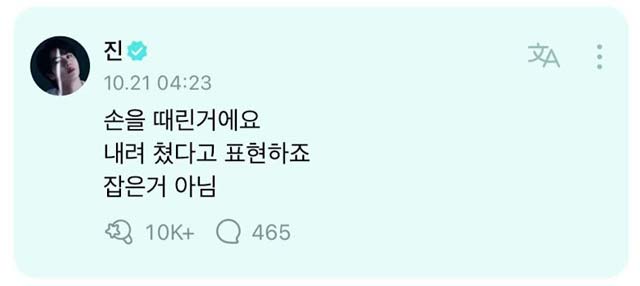 Once again, the world ARMY laughed at Jin's straightforward answer. Sounds a lot like the explanation of a guy being bullied by his girlfriend, right, ARMY?
There are also opinions that fans shouldn't hold onto their idols like that but it's all just for fun!