BTS V's latest reaction on social media shows how much the male idol loves children.
ARMYs all know that BTS V always has the cutest to treat children. Whether he has the opportunity to collaborate with a young friend or meet a young K-pop fan, fans are delighted to see V's eyes light up.
Many times V BTS is seen drunkenly playing with his young friends
Recently, there is more evidence of V BTS' love for children, and this detail predicts that he will become a national father someday.
An ARMY recently asked RM on the Weverse app if he's still excited about International Children's Day as an adult. While the leader of BTS did not have time to answer, V excitedly interjected and gave his own opinion.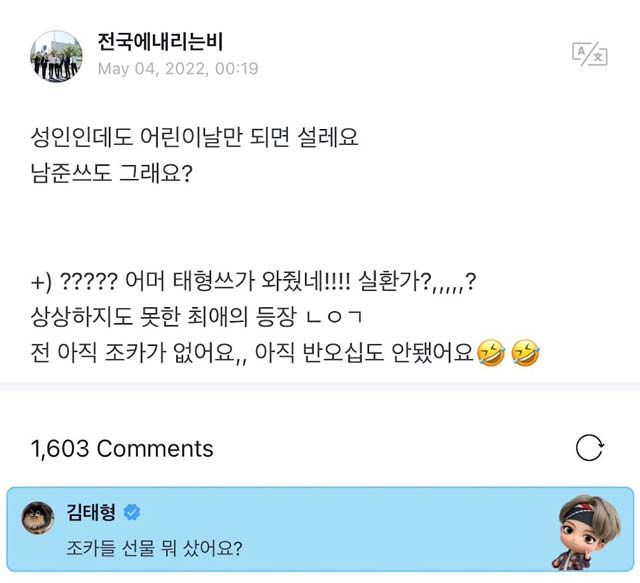 ARMY: Even though I'm an adult, my heart flutters every time it's International Children's Day. Namjoon (RM's real name) too right?
V: What gift should I buy for my grandchildren?
Whether V is referring to some biological nephew or simply calling his friends' children grandson, there is still no definite answer. However, it seems that this top K-pop star is also probably thinking of gifts for choreographer Son Sungdeuk's children.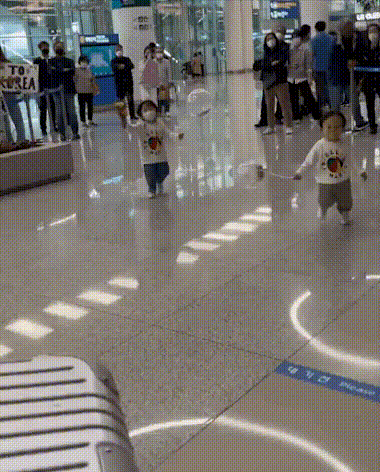 Sungdeuk's recent Instagram post shows the choreographer's children greeting him at the airport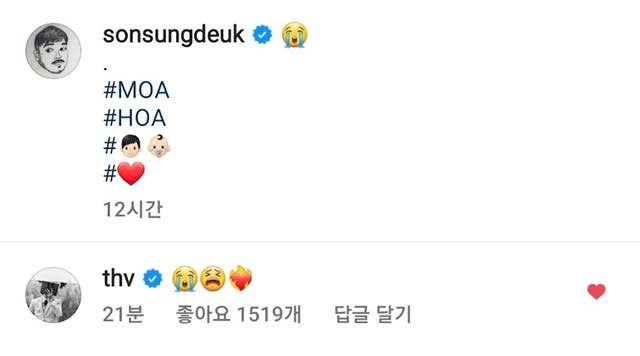 .. And V could not contain his love for the children, but immediately had to "drop" a series of lovely icons.
In real life, V is also "obsessed" with children and ARMY is very excited to see his idol act so cute.
One day, V will surely become a loving and caring father when he has children of his own.
V is one of the 7 members of the BTS group, along with RM, Jin, Jimin, Jungkook, Suga, and J-Hope. Currently, the boys of kimchi are the most famous K-pop idols in the world.