The image of a special character in BTS' concert made the fan community extremely excited.
BTS's Permission To Dance On Stage offline concert in the US is still a hot topic of Kpop fans in general and fans of the 7 HYPE boys in particular in the past two days.
From the moments when Jungkook and Jimin took turns to show their bodies, V showed off their fairy visuals, or the group's explosion with fans in a vibrant music atmosphere, all made an impressive comeback of BTS.
However, at the end of the second show on November 28, the character sitting in the audience still occupied the spotlight and created viral as much as the performance videos of BTS.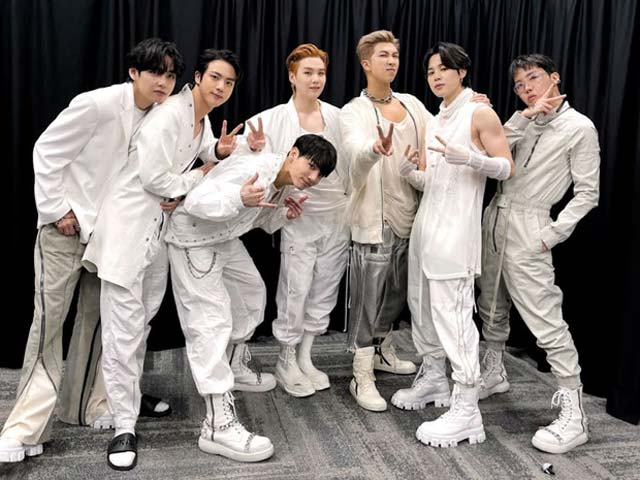 BTS is a globally famous group, so it is not difficult to understand that the group's fans span many ages from children to adults, even old grandparents. At the end of the concert, a fan shared a photo of an "ARMY old man" attentively watching BTS perform.
Worth mentioning, this "old fan" also holds a fanchant with the names of the group members in his hand, ready to join ARMY in cheering BTS at any time.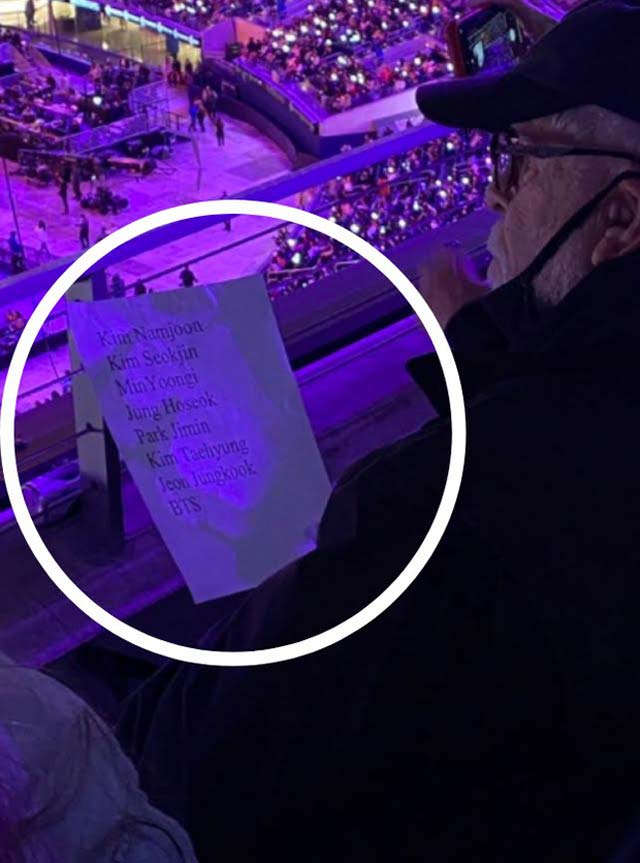 When the picture was shared, fans couldn't help but whisper about the cuteness of this "Mr. ARMY". Another fan present at the concert also shared that the old man with his wife is also a fan of BTS. He did this so that the two of them wouldn't be confused when shouting fanchants to support the group!
Some netizens' comments about the "faint" image of "Mr. ARMY":
– My image 65 years from now…
– There is no age to love, no age to admire, no age to admire someone else.
– The old man is so bloody, just look and learn.
– This is probably the best photo of the two days of the concert. We love you!
Who said BTS fans are all 15 year olds? Good music, many people like it.
– He is so cute, he still holds the paper. Fainting.
– Although I'm not an ARMY, this image makes me cry. Maybe because I've lived abroad for a long time, when I saw BTS doing diplomatic work that no other diplomat could do, I cried.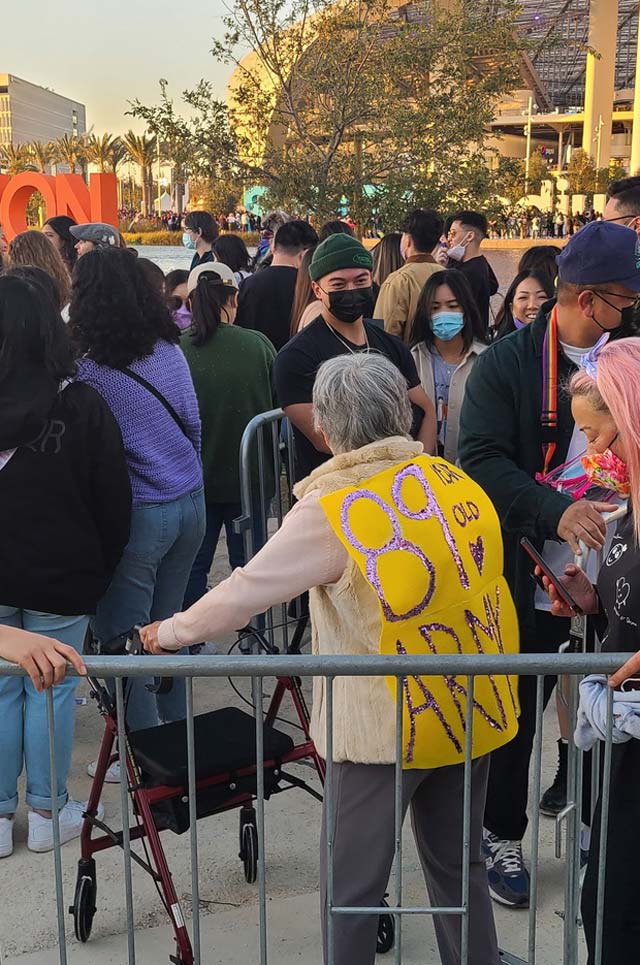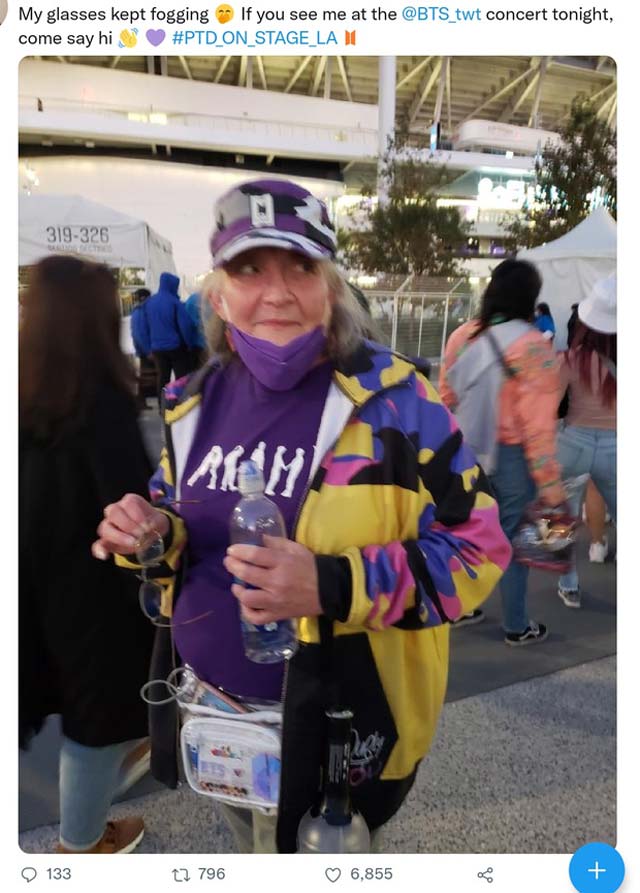 The fact that many older fans support and attend BTS's concerts is already a normal thing in the ARMY community. Many fans even have a mother and father who share the same fandom as them. This is also enough to show that BTS's music is soul-healing melodies, capable of touching the hearts of listeners of all ages.
Check out some more photos of older ARMYs accompanying BTS on their musical journey: