2021 is a really explosive year for K-pop in general and boy band BTS in particular. However, there are still many achievements that the group wishes to reach!
This year alone, BTS has brought home 13 Guinness World Records, including a recent record achieved by member V with his personal Instagram account.
Significantly as the best-selling album in Korea with Map Of The Soul: 7 (4,440,818 copies as of March 2021). Or just the song " Butter" has also brought the group 5 different Guinness world records.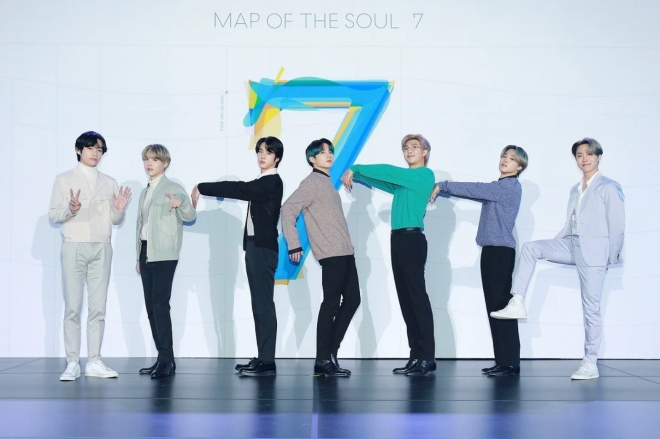 BTS at the press conference to launch "Map Of The Soul: 7″
Meanwhile, the hit " Dynamite" has brought BTS 2 other records, including: The longest-lasting K-pop song on the Billboard Hot 100 (32 weeks) and the No.1 number one on the Billboard Hot 100's Digital Song Sales chart for several weeks. Billboard most (18 non-consecutive weeks).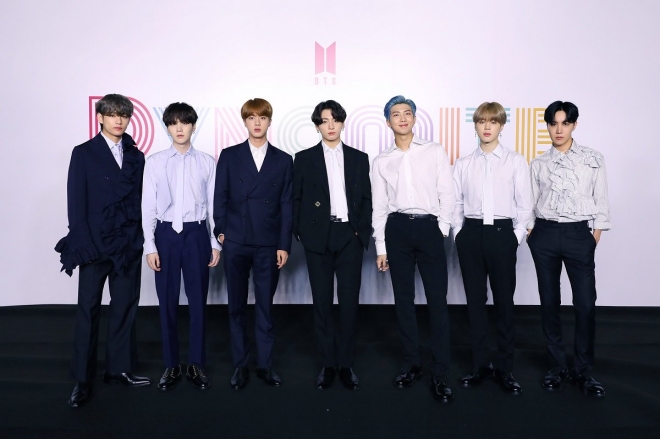 Not only that, BTS's 4-day Permission To Dance On Stage concert in the US also brought about remarkable record milestones. According to Billboard, the number of viewers (ie tickets sold) of 4 BTS shows recorded 813,000 spectators, including: 214,000 spectators watching 4 live shows at SoFi Stadium.
18,000 spectators watched the Live Play In LA event at the nearby YouTube Theater, 581,000 viewers bought tickets to stream online on the last night of the concert. Accordingly, BTS is estimated to earn 33.3 million USD, excluding sales of souvenirs and online streaming tickets!
It is known that all 4 shows at SoFi were sold out and the organizers also announced that this is the highest number of tickets sold in the history of this stadium.
However, there is one achievement that BTS has been looking forward to for many years, which is winning the prestigious Grammy Award. In 2020, BTS was nominated for a Grammy in the category of Best Pop Performance by a Duo/Group with the song Dynamite .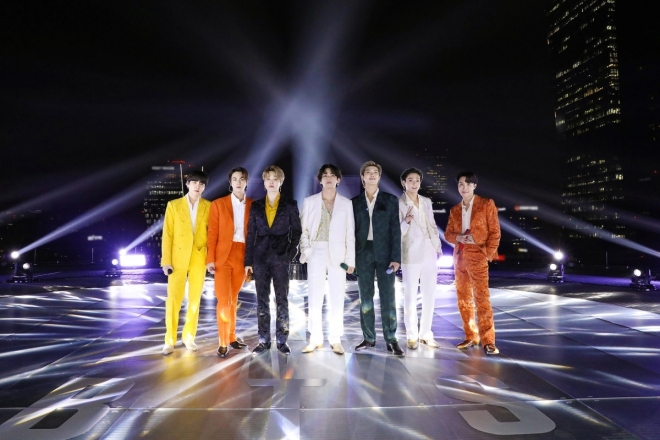 The group became the first K-pop act in history to be nominated for a Grammy. However, BTS lost to the song " Rain On Me" by Ariana Grande and Lady Gaga.
Recently, BTS continued to be nominated in the above category with the song " Butter" and the results will be announced at the end of next month (January 31, 2022). BTS's "rivals" include Lonely (by Justin Bieber, Benny Blanco), Higher Power (Coldplay), I Get A Kick Out Of You (Lady Gaga, Tony Bennett) and Kiss Me More (Doja Cat, SZA).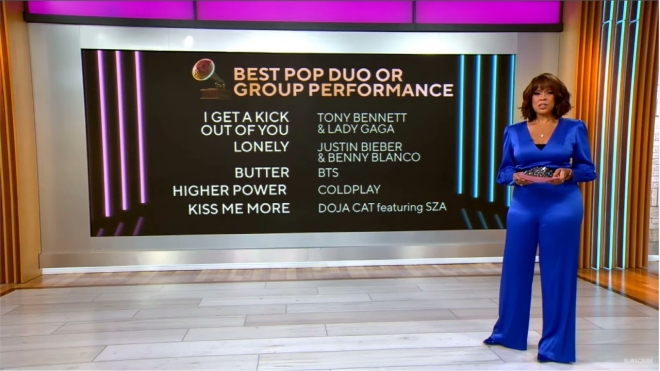 BTS receives Grammy nominations 2022
Winning the Grammy is perhaps the biggest wish of BTS at the moment and to start a more successful new year!