V BTS once became Cinderella in real life because of an incident at the airport.
On New Year's Eve, BTS performed live hits " Make It Right" and " Boy With Luv" at Times Square of New York City (USA).
On January 1, 2020, the group went to the airport to return to Korea on the first flight of the year.
But it seems that V's Gucci shoe doesn't want to leave this place. Astute fans spotted the male idol walking through the airport with a single shoe.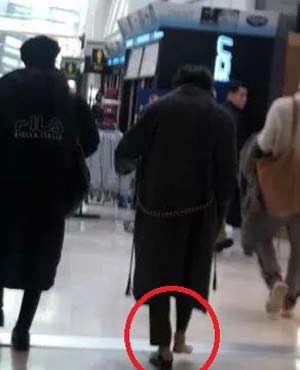 The photo of V walking barefoot quickly attracted attention on MXH
In the fairy tale, the Prince will return the glass slipper to Cinderella and they live happily ever after. This prospect made some fans wonder if some lucky ARMY would find the lost shoe and write a beautiful love story with the cult male idol.
But unfortunately, life is not like a dream and the ending of V's story has no similarities with the ending of Cinderella.
Between New York and Seoul, V's shoes have mysteriously returned. He strode in the middle of Incheon International Airport with all his shoes under his feet and looked more handsome than ever.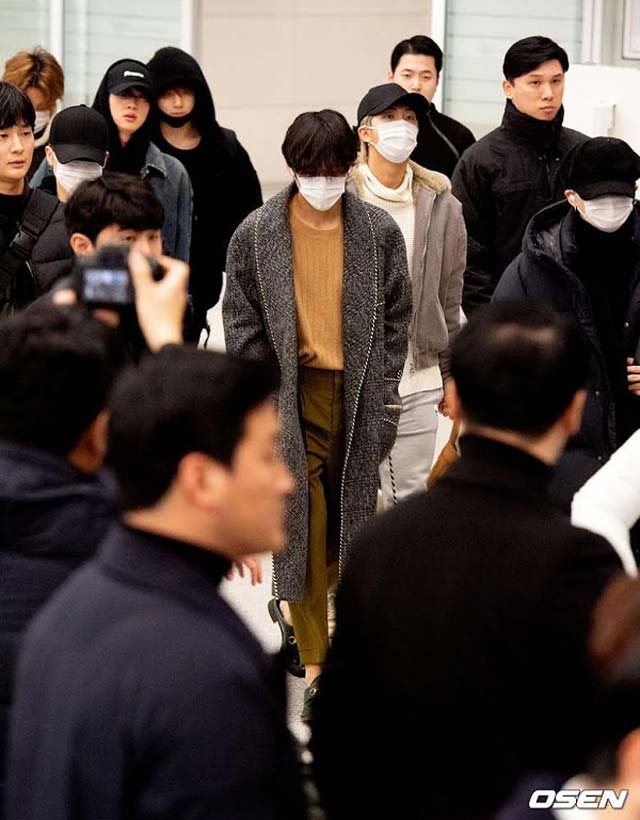 V's shoes were with him in his home country of Korea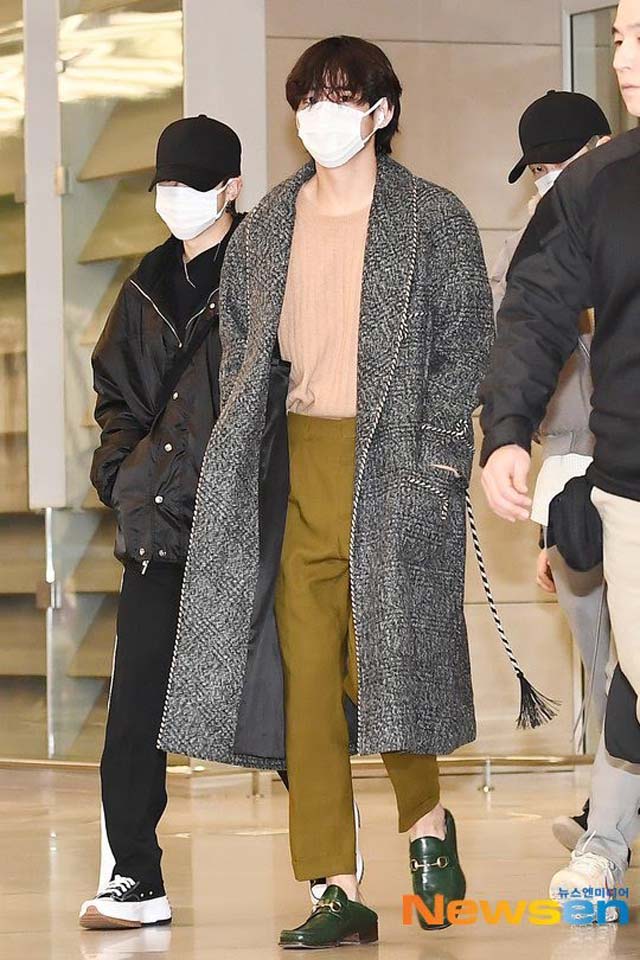 V looks noticeably pompous with all the accessories under his feet